Best beaches in the world
Best beaches in the world
Jul 24, 2019, 12:31 pm
2 min read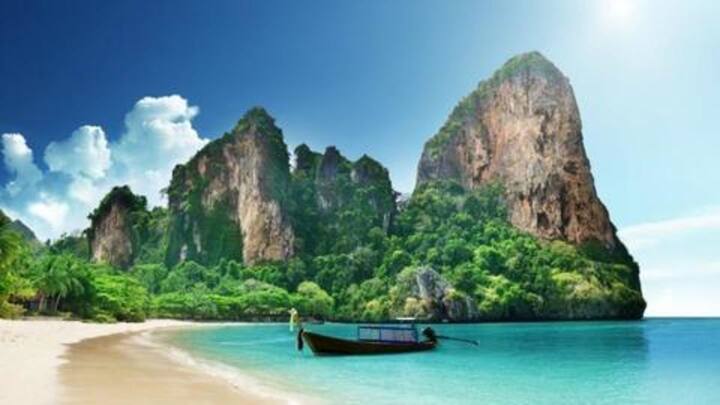 What makes beaches great is that they have something for all sorts of travel souls. On one hand, one can just lay back and read or sunbathe, while on the other, you could take a dive in for a swimming session or try your hands at some adrenaline-pumping adventure water sports. Here are some of the best beach destinations around the world.
Boasting of as many as 333 islands, Fiji's shiny turquoise waters, beautiful sands and awe-inspiring resorts make it the go-to tropical getaway. Plus, the charming waves and coral reefs come off as a treat for adventure seekers (read surfers and divers). So, head there, grab a Fiji bitter beer and watch the sun dip down the horizon!
This picture-perfect island heaven in South Asia is one of the world's favorite honeymoon destinations, not for no reason. Its striking blue waters, amazing white sand beaches and spellbinding sunset views are just too good to be true. You can unwind at one of the island spas or try scuba diving and snorkeling. Also, spend a day or two in the amazing capital, Male.
To get a glimpse of pure natural beauty, colonial history and a nice getaway from the city, head to the US Virgin Islands. St. Thomas, St. John and St. Croix islands are the best of the lot. Also do not miss out on the Virgin Islands National Park and the Coral World Ocean Park. Bonus: Everything can be paid for with US dollars.
Featuring serene white sands, crystal clear waters and limestone cliffs, Thailand's south-western island destination of Phuket is a paradise for beach lovers. Fill your day with spa routines and boat tours and witness the island's happening nightlife once you are done with that. What's more? The amazingly authentic cuisine in Phuket is something to die for.
From ruins to natural wonder and luxury stays, the Bahamas has a lot in store. A stay there must include the amazing fishing and scuba diving excursions. Nature enthusiasts can head to areas like the Leon Levy Native Plant Preserve and the Lucayan National Park. And for those who like to go easy, the place has no dearth of quaint beaches and private islands.
Other top beach destinations around the world to choose from are Tahiti, Bora Bora, Kauai, Railay Beach, Costa Rica, Crete, Sicily, and Puerto Rico, among others.