Five best places for Christmas and Boxing day shopping
Five best places for Christmas and Boxing day shopping
Nov 12, 2019, 07:22 pm
2 min read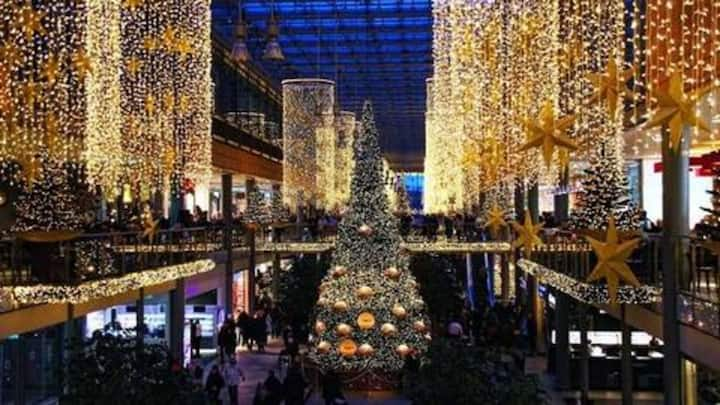 It's never too early to plan your Christmas outing. For some of us, Christmas is a great time of the year to travel the world and shop our hearts out. So, if travel is on your mind, and you've been dreaming to go on a shopping spree lately, here are five of the best cities around the world for Christmas and Boxing day shopping.
The English capital city, London is the quintessential place meant for Christmas and Boxing day shopping. The city is home to some of the world famous department stores. These include the Harrods in Knightsbridge, that has been serving since 1834, and the Selfridges in Oxford Street, often referred to as the world's best store. Also, check out London's many amazing boutiques and markets.
Although the Big Apple attracts visitors from across the planet throughout the year, but it is especially happening during the month of December, as it lights up to celebrate Christmas. New York City, filled with endless shopping centers and dining areas, is a treat for the Christmas traveler. Some of the popular stores to shop there are the Bloomingdales, Sak's 5th Avenue and Macy's.
The French really know the deal about Christmas/Boxing day shopping. The beautiful City of Light is home to the Galeries Lafayette- one of the most popular shopping centers in Western Europe. Opened way back in 1895, the 10-storey building is located at 40 Boulevard Haussmann. What's more? The Christmas decorations and the festive tree at this store is something to look out for.
The elegant Austrian capital city, Vienna will introduce you to some of the most sparkling stores selling a range of items like luxurious goods, artworks and antiques. And, it's not just about the stores, Christmas markets of Vienna are also adored by travelers.
If you are looking for something that is even remotely related to fashion, head to Milan in Italy. The world-renowned fashion capital boasts of boutiques of nearly every Italian fashion house out there. If you are left with any time away from shopping at the city's fancy shops, do make sure to explore the city's unforgettable architecture, especially the Milan Cathedral.