Top five best luxury cruise ships in the world
Top five best luxury cruise ships in the world
Aug 20, 2019, 06:21 pm
3 min read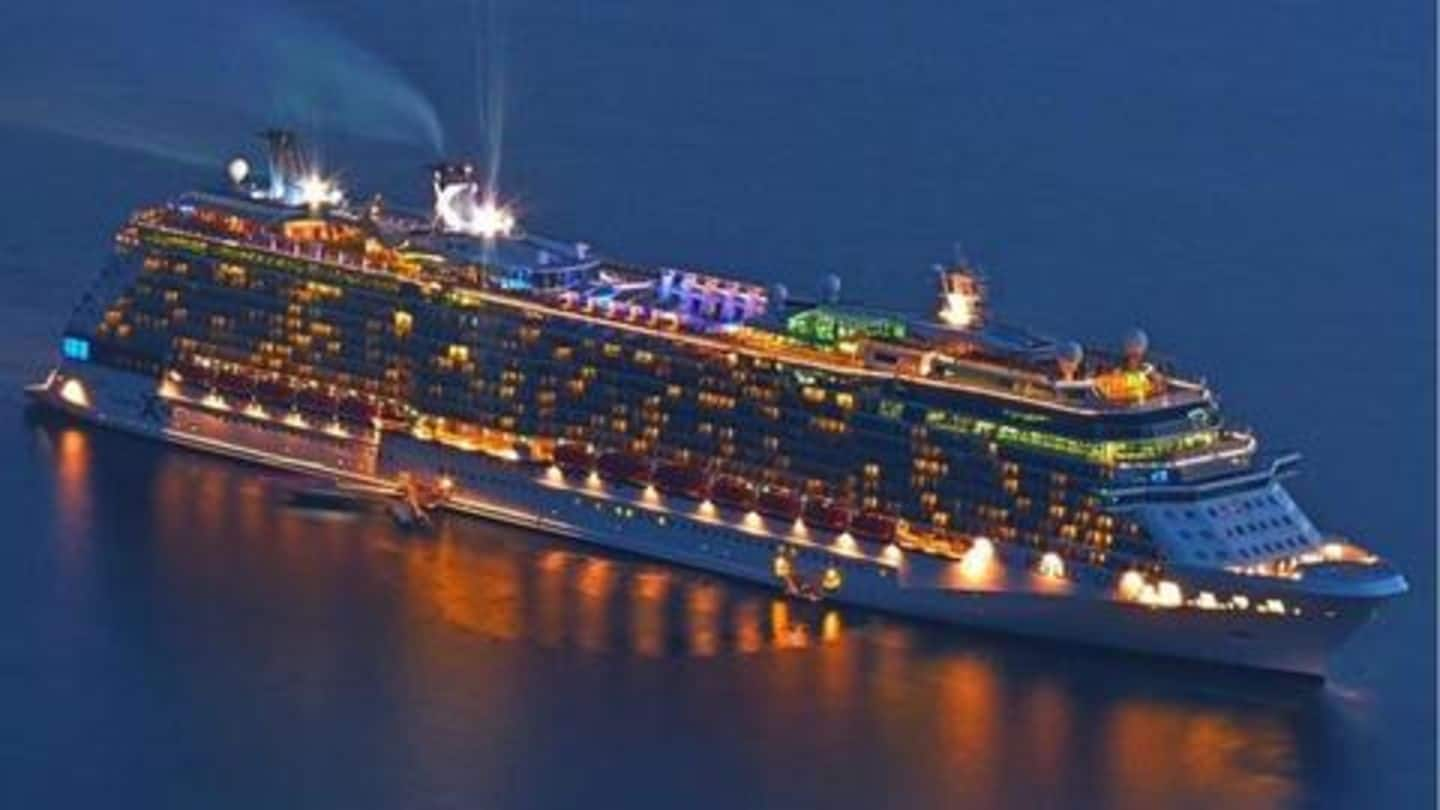 The international cruise industry has grown manifolds over the past couple of decades. And there are no signs of it slowing down. Today, some ultra-advanced cruise ships are seen doing the rounds of the world waters. These ships are big (really big!), offer some world-class amenities, and redefine luxury. Here are five of the biggest and most luxurious cruise ships, in the world.
Symphony of the Seas: The largest cruise ship globally
The 25th ship in Royal Caribbean's fleet, the Symphony of the Seas is currently the largest cruise ship in the world. Measuring 238 feet tall, and spanning 1,188 feet long, this giant ship has a big line-up of amazing experiences, that are perfect for a luxury family vacation. The ship features a glow-in-the-dark laser tag adventure, and some of the most breathtaking water-slides.
Allure of the Seas: It has a passenger-capacity of 5,400
A 362 meter-long Oasis-class cruise ship, Allure of the Seas is the second Royal Caribbean cruise ship in the Oasis-class series. The vessel has a gross tonnage of 225,282GT, height of 72 meters and a maximum beam of 60.5 meters. With a capacity of 5,400 (on double-occupancy basis), the ship features a two-deck dance hall, a theater with 1,380 seats, and an ice-skating rink.
AIDAnova: World's first cruise-ship that can be powered by LNG
AIDAnova by AIDA Cruises is the world's first cruise ship that can be powered at the sea and in port, using Liquefied Natural Gas (LNG). Measuring 337 meters long and 42 meters wide, the AIDAnova has over 2,600 passenger cabins, and a gross tonnage of about 183,900 GT. In addition, there is a two-deck AIDA Plaza, an art gallery, several luxury lounges and restaurants.
Anthem of the Seas: It can serve upto 4,905 passengers
Measuring 348 meters in length, the Anthem of the Seas has a gross tonnage of 168,666 GT and a maximum beam of 49.4 meters. With 20 passenger-accessible decks, this luxury cruise ship can serve upto 4,905 passengers at a time. Facilities include a glass-canopied solarium pool, an indoor pool with openable roof, 40ft long surf simulator, a children's aqua park, and a rock-climbing wall.
Norwegian Bliss: Think competitive race tracks above the sea
Delivered only last year, the Norwegian Bliss is the third ship in the Norwegian cruise line's Breakaway Plus class, the most successful class in the company's history. This cruise ship is best known for its thrilling on-board facilities, mainly a competitive race track. The two-level electric-car race track sits at the top of deck 19, offering guests an amazing view of the sea.