Chaitra Navratri: The nine goddesses worshipped during the nine days
Chaitra Navratri: The nine goddesses worshipped during the nine days
Apr 02, 2022, 12:15 am
2 min read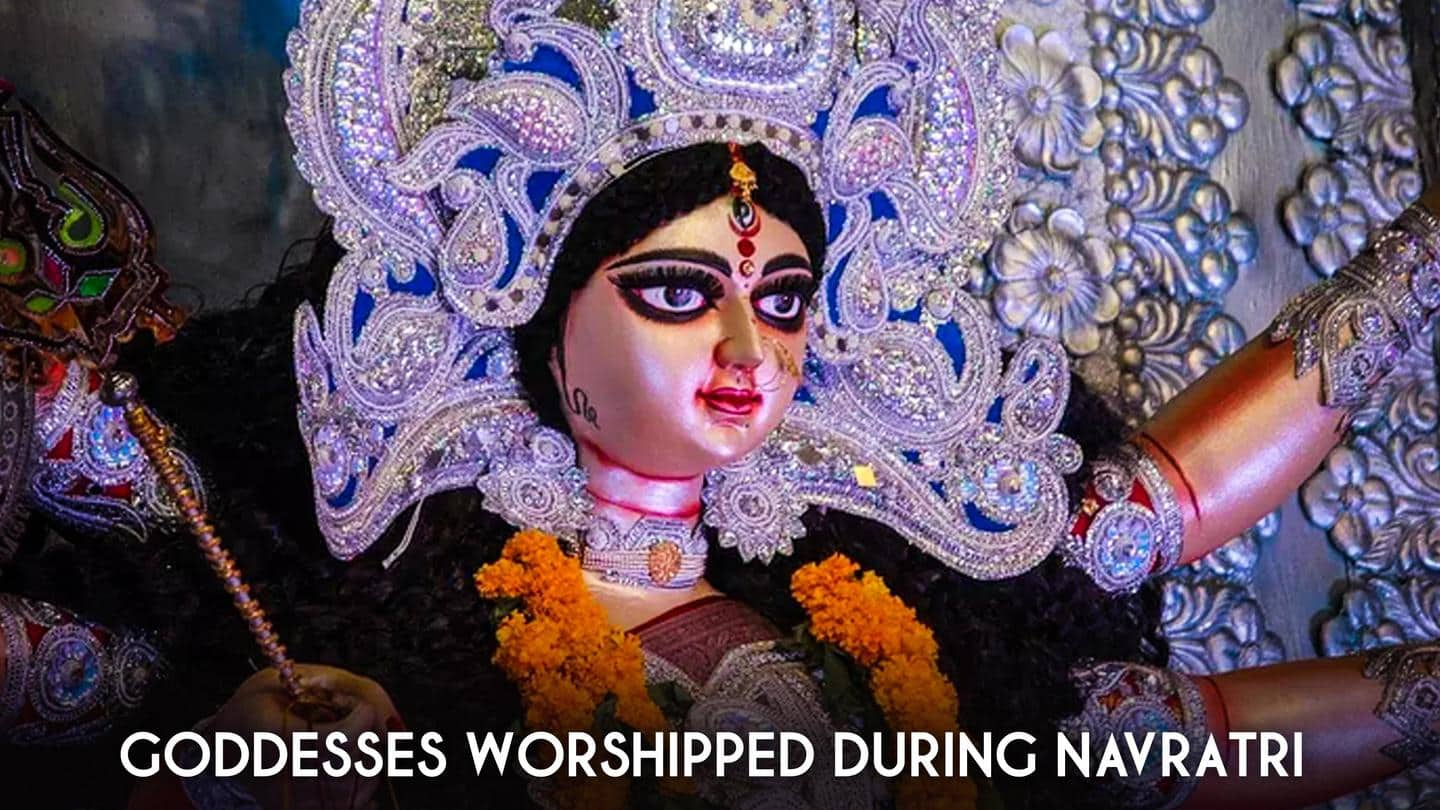 Chaitra Navratri or Vasant Navratri is a nine-day auspicious festival that will start on April 2 and end on April 11, according to the Hindu Luni-Solar calendar. The festival celebrates the glory of nine different avatars of Goddess Durga in nine days. The first day of Chaitra Navratri falls on the Shukla Paksha phase or full moon phase. Let's read about the nine goddesses.
Days 1 and 2: Shailaputri and Brahmacharini
Called Pratipada, the first day of Chaitra Navratri celebrates Goddess Shailaputri. Considered the incarnation of Goddess Durga, Shailaputri rides on a bull with a lotus in her left hand and Trishul in her right. The second day of Navratri is dedicated to Goddess Brahmacharini. With a Jaapmala in her right hand and Kamandal in her left, she signifies love, devotion, knowledge, determination, and wisdom.
Days 3 and 4: Chandraghanta and Kushmanda
The third day of Navratri is dedicated to Goddess Chandraghanta. She has a half-moon on her forehead and rides a tiger. She symbolizes courage, fearlessness, knowledge, and justice. Also called the "Smiling Goddess," Kushmanda has eight hands with a rosary and seven weapons. She rides on a lion and signifies anger and passion. According to folklore, she is the creator of the Universe.
Days 5 and 6: Skandamata and Katyayani
Worshipped on the fifth day, Skandamata symbolizes a mother's strength. The four-armed goddess is Lord Kartikeya's mother and is portrayed with a lotus in her right hand and Lord Kartikeya in her left. Known as the warrior goddess, Katyayani is worshipped on the sixth day of Navratri. It is believed that Parvati incarnated as Katyayani to destroy the demon Mahishasura.
Days 7 and 8: Kalaratri and Mahagauri
Considered the darkest and most violent side of Goddess Durga, Kalaratri is worshiped on the seventh day of Navratri. The dark-skinned goddess is the destroyer of darkness, evil, and negativity. Mahagauri is worshiped on the auspicious day of Ashtami, i.e., the eighth day of Navratri. She symbolizes peace, intelligence, and purity. Many people observe a fast on this day to seek her blessings.
Goddess Siddhidatri is worshipped on Navami. Siddhi means the ability to meditate while Dhatri means the awarder or giver. The day is also referred to as Ram Navami and Kanya Puja is performed on this day. Siddhidatri sits on a lotus and the goddess signifies success, luck, and accomplishment. One-half of Lord Shiva's body is believed to be that of Goddess Siddhidatri.