Five interesting facts about Golden Retrievers you should know
Five interesting facts about Golden Retrievers you should know
Nov 06, 2019, 05:53 pm
2 min read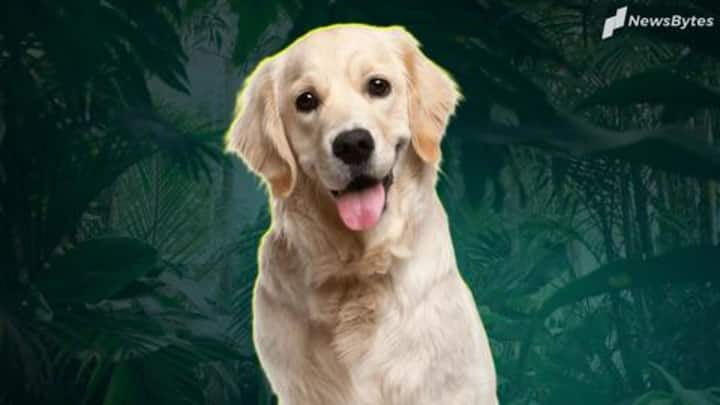 One of the most popular dog breeds around the world, Golden Retrievers are utterly gentle, loyal, and family-friendly companions. Their nature and versatility is such that they make great friends with people of all ages. But there's much more to them than their golden fur and a unique name. Here are five interesting facts about Golden Retrievers you should know.
Golden Retrievers were used to retrieve shot waterfowl during hunts
First bred in Scotland in the mid 19th century, the Golden Retriever was developed to support hunting expeditions. They were used as gun dogs to retrieve shot waterfowl during hunting and shooting parties, hence the name 'retriever'. They first arrived in North America in 1920s, and were widely loved for their looks and temperament. They were officially registered as a breed in 1925.
Two US Presidents have owned Golden Retrievers while in office
Do you know that two US Presidents, namely Gerald Ford and Ronald Reagan enjoyed the company of Golden Retrievers while in office? President Ford's Golden was named Liberty, while President Reagan's Retriever, Victory was one of the six dogs he owned. Some other popular celebrities to own the Golden Retriever are Jimmy Fallon, Emma Stone, Miranda Lambert, Adam Levine, and Oprah Winfrey.
Golden Retrievers frequently land roles in movies and TV shows
Golden Retrievers are often spotted in movies and television shows. And, that's not just because they are cute. In fact, their calm nature, along with their ability to be trained is what lands them so many movie gigs, from time to time. They are easy to train, reliable and consistent. They have featured in movies like Air Bud (1997) and Homeward Bound (1993).
Golden Retrievers are great at work as well
It's not all fun and fame for these dogs, their services are often used in rescue and search operations. What makes them great rescue and guide dogs is their strong sense of smell and tracking abilities. Famously, a two-year-old Golden, called Bretagne helped search for survivors during 9/11, and further went on to contribute in rescue efforts during Hurricanes Rita and Katrina as well.
Fact 5: Golden Retrievers have made it to world records
Golden Retrievers have also featured in the coveted Guinness Book of World Records. One particular Golden holds the world record for the loudest bark, recorded at 113.1 decibels. Another Golden once held the most tennis balls (five) in its mouth.