Five amazing uses of aloe vera
Five amazing uses of aloe vera
Written by
Poornima Pandey
Mar 16, 2020, 01:38 pm
2 min read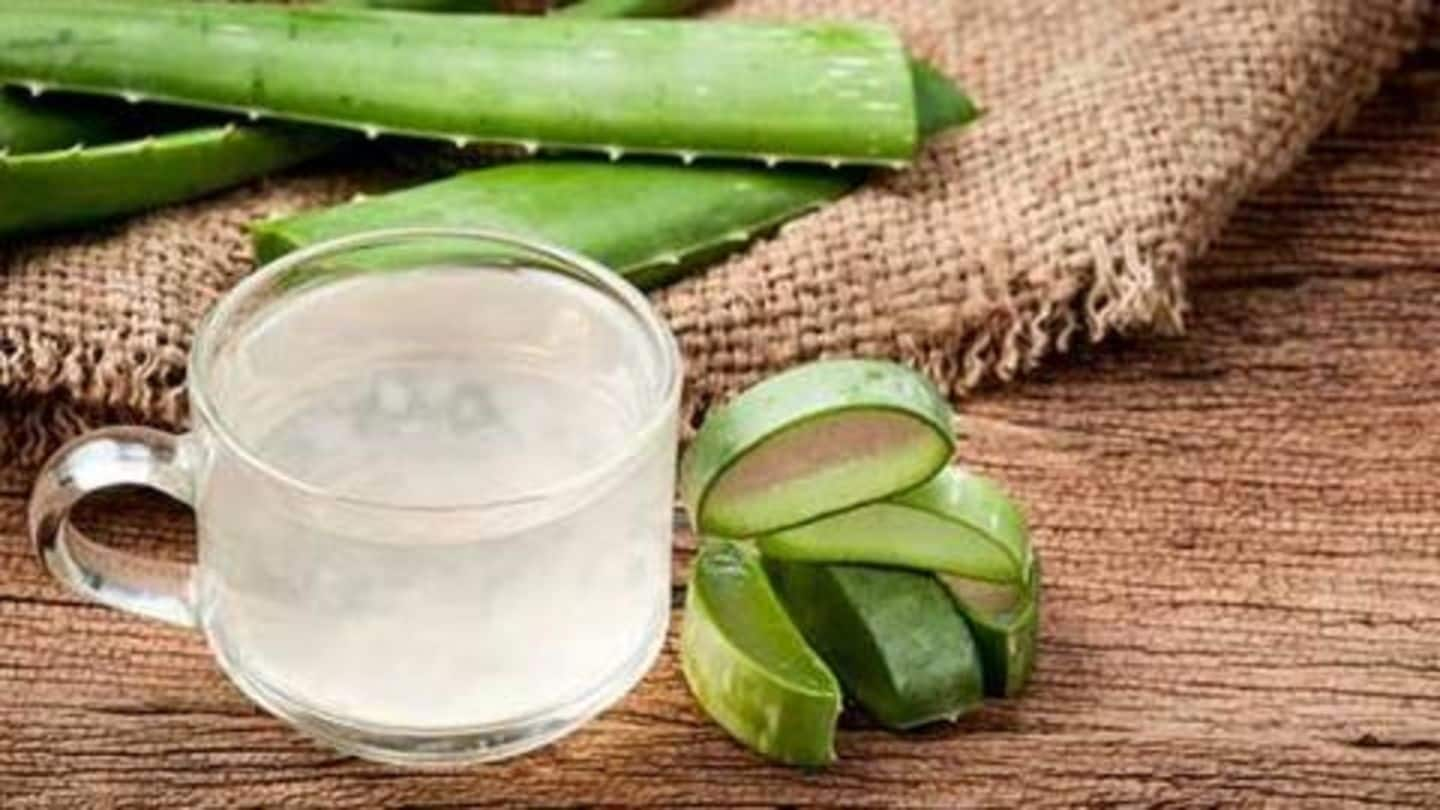 Aloe vera is a wonderful medicinal plant. Being used in Ayurvedic practice since thousands of years, aloe vera is loaded with antibacterial and antiviral properties. However, despite it being such a versatile and commonly available ingredient, not many are aware of its health-boosting benefits. Here are top five amazing uses of aloe vera you should know.
Use aloe vera for skin care
The most common use of aloe vera is for skin care. With great water storage capacity, aloe vera hydrates the skin, cures flaky skin, and soothes skin irritation. Further, the aloe vera plant is rich in complex carbohydrates, which makes it nourishing for the skin. In fact, regular usage of aloe vera improves skin glow, reduces dark circles, blemishes and pigmentation.
Aloe vera is quite beneficial for the hair. Apply aloe vera gel directly to your scalp, wash it off with water, and then wash again with a mild shampoo post 24 hours, and all that frizz will be gone. Furthermore, the presence of vitamins, minerals and essential amino acids in aloe vera helps promote hair growth, hydrates the scalp and keeps dandruff away.
Aloe vera helps in curing burns
Often touted as the "burn plant", aloe vera is pretty effective in treating skin burns. It can help heal first to second-degree burns, because of its anti-inflammatory properties. It also reduces inflammation and improves blood circulation of the body. Plus, owing to its hydrating properties, aloe vera works as an excellent coolant and soothes the skin.
Aloe vera kills bacteria in the mouth, thus giving you a clean breath. Not only that, it is also proven to fight mouth sores, ulcers, gum infections and irritation in the mouth. Further, the powerful antioxidants in aloe vera help prevent cell damage. You can either prepare a natural mouthwash using aloe vera or buy a ready-made aloe vera-based mouthwash.
It can act as a natural laxative
Aloe vera also acts as a natural laxative. In fact, people who often suffer from constipation should try aloe vera as the outer layer of the leaves of this plant contain compounds called Anthraquinones, which enhance digestive function and cure constipation. However, if you experience constipation and other digestive issues for longer durations, you must see a doctor for treatment. Stay healthy!