Five stunning cities in Austria you must visit
Five stunning cities in Austria you must visit
Written by
Samriddhi Srivastava
Feb 03, 2020, 05:26 pm
2 min read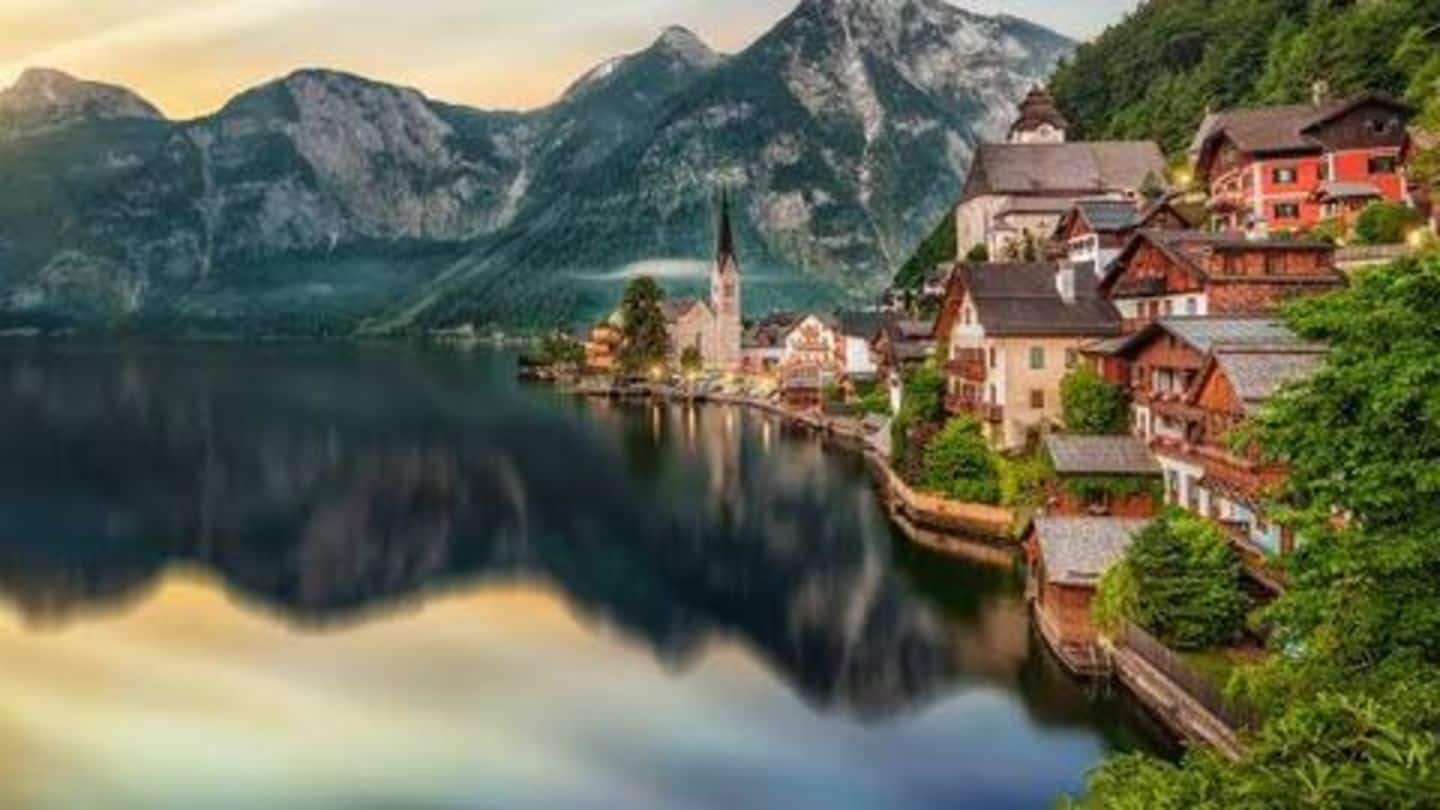 Despite its small size, Austria is one of the most amazing travel destinations in Europe. The country boasts of awe-inspiring landscapes, rich cultural heritage, fascinating history, and beautiful and vibrant towns and villages. Easily accessible from any part of the world, Austria is the ideal place to satisfy your penchant for wanderlust. Here are the five most stunning places in Austria you should visit.
This charming city, located right in the heart of Europe, has been voted as one of the best places to visit in the world over the last few years. Featuring amazing architectural might, and museums filled with masterpieces from the greats including the likes of Beethoven, Brahms, Haydn, Mozart, Mahler, Strauss, and Schubert, Vienna is the true embodiment of Austrian history and culture.
The capital of the Austrian state of Tyrol, Innsbruck is an overlooked Alpine gem. Surrounded by spectacular mountains all around, the place is popular for its Tyrolian cuisine, its various ski resorts, and a plethora of winter sports activities. Featuring cobbled lanes and old imperial palaces, the city offers great sights of the Golden Roof and the grand whitewashed Hofburg.
Thanks to its exquisite landscapes, Bad Ischl is heavenly. Featuring alpine peaks and more than 70 lakes, the town is spectacularly rich in culture, history and scenic splendor. Further, the city is also famous as a spa resort. So, in case you want to witness great scenery and experience ultimate relaxation, do visit this town.
Nestled between the cities of Melk and Krems, the Wachau Valley makes for an excellent short vacation destination. The mind-blowing architectural spectacle of the place has facilitated its inclusion in the coveted UNESCO's list of World Heritage Sites. Also, if you have a liking for good wines, this is the place for you, as it is filled with countless vineyards.
Popularly called Vienna's little sister, Graz has much more to offer than just its world-class architecture. The city offers a great deal of nightlife, bars, and cuisine. In fact, the place is a paradise for food lovers - you shouldn't miss out on Styrian dishes such as the mouth-watering pumpkin soup. So, book your tickets and head to the fantastic Austria today!