7 tips to always smell good in summer
7 tips to always smell good in summer
Mar 28, 2022, 02:16 pm
2 min read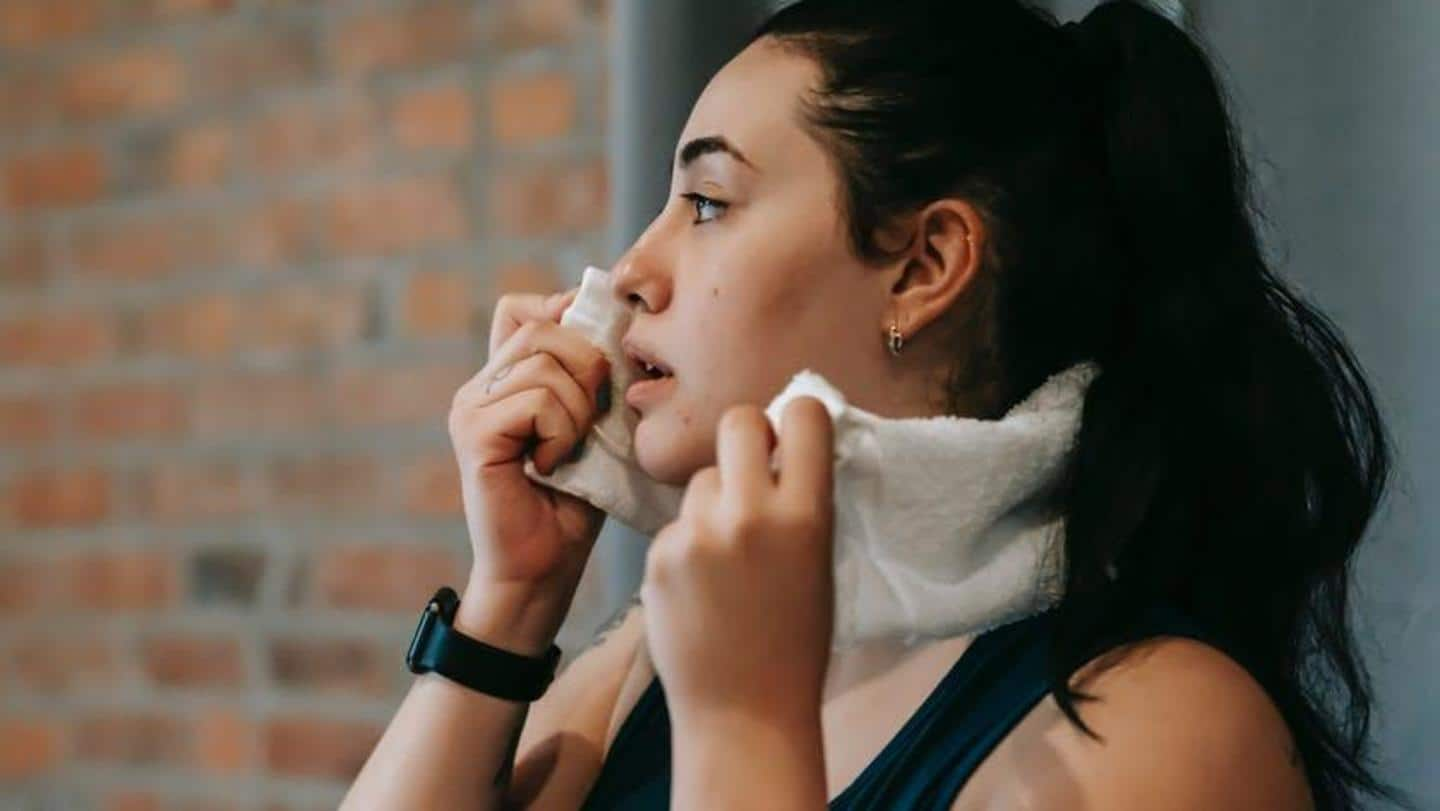 Even though body odor is natural, it isn't pleasant. When it gets extremely hot, you sweat more. This in conjunction with bacteria on your body, gives rise to body odor. So the way to get rid of body odor is to maintain hygiene. However, there are other things as well that you can do to smell minty fresh in summer.
Moisturize well and buy cool scents
Use perfume or deodorant with cool scents, like citrus, watery florals, and green fruity flavors. These scents feel fresh and you smell nice and cool all day long. However, scents should be applied to moisturized skin to help the fragrance last longer. This way the scent has something to stick to, helping the fragrance to hold all day long.
Wear socks with your shoes and deodorize them
If you are someone who wears shoes without socks, then stop now! Going sockless can cause unwanted foot odor and nobody wants that, right? So wear your socks or shoe liners and remember to deodorize your shoes by sprinkling some baking soda or baby powder inside them. This will make them smell fresh and soak away the excess moisture, keeping your foot odor-free.
Refrigerate your scents and layer them up
Another trick to help your fragrance last longer is to refrigerate your perfume. This will preserve the power and quality of the fragrance and make it long-lasting. Layering your scents is another thing you must do. Start with a scented body wash. Then follow up with the same scent of body lotion and body mist. This way you pack in oodles of fragrance.
Sweat not only sticks to your skin but affects your hair as well and nobody wants sweaty, sticky, and smelly hair, right? So, in addition to applying some scent on your wrists and neck, gently spray some perfume on your hair strands and then lightly brush your hair to let the fragrance spread. This will make your hair smell amazing and fresh.
Always carry a dry deodorant and baby wipes
Some people tend to sweat more than others, adding to their body odor woes. Don't worry, just remember to carry a travel-sized dry deodorant and some baby wipes with you to save yourself from the summer odor. When you feel sweaty and stinky, clean the sweatiest spots with baby wipes and spray on your dry deodorant to instantly feel fresh.