Maha Shivratri 2022: Auspicious colors, rituals and more
Maha Shivratri 2022: Auspicious colors, rituals and more
Feb 28, 2022, 04:18 pm
3 min read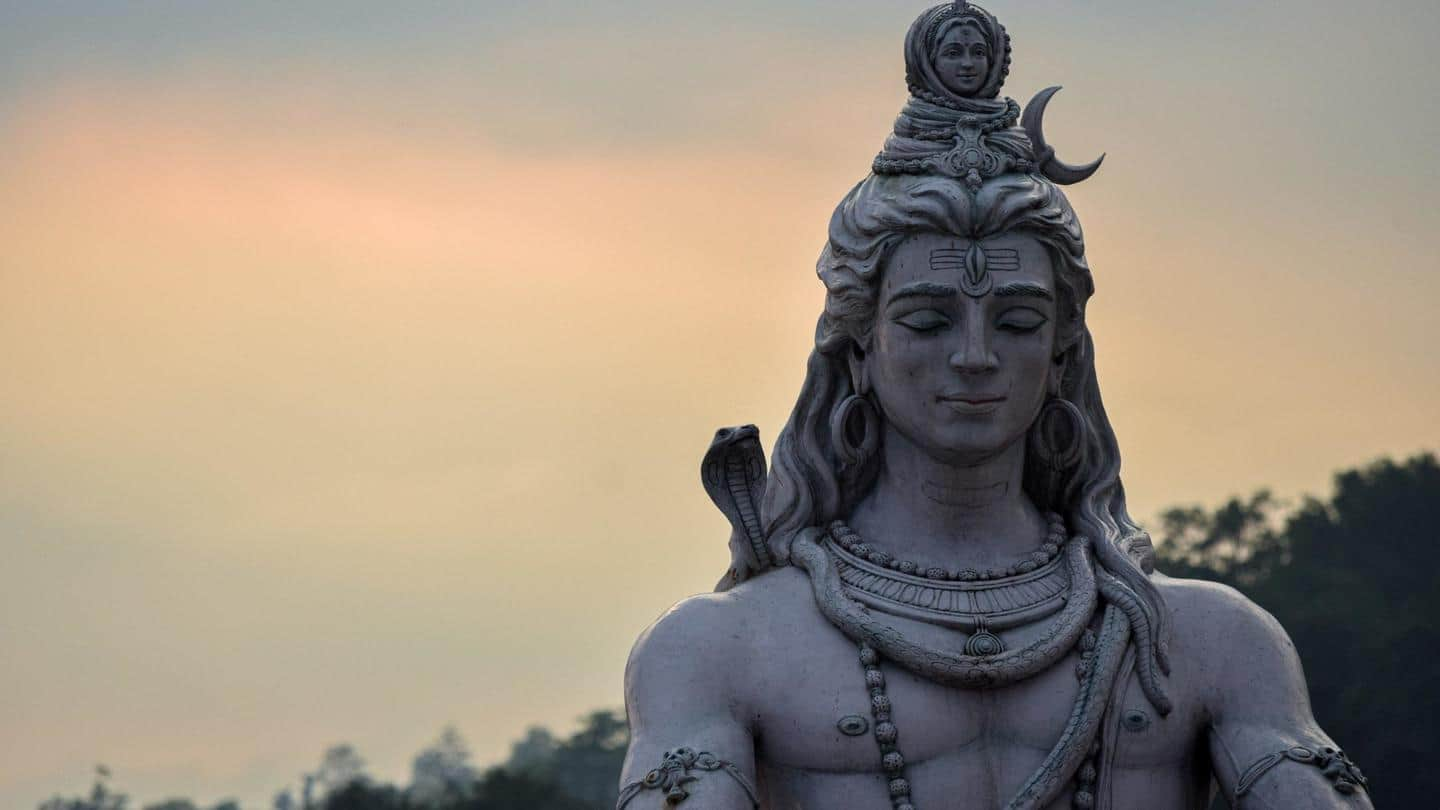 To be celebrated on March 1 this year, Maha Shivratri commemorates overcoming darkness and ignorance in life. It is considered the night of convergence of masculine and feminine energies that balance the world, signified through the union of Lord Shiva and Parvati. On this night, according to some legends, Lord Shiva performed Rudra Tandav, the dance of destruction, creation, and preservation.
Legendary tales associated with Maha Shivratri
Maha Shivaratri finds a mention in all the Puranas that tell different legends associated with the festival. It is believed that this is the day when Lord Shiva gulped the poison produced during Samudra Manthan. This event had led to him being named Neel Kanth. Some people celebrate this night as one when Lord Shiva and Parvati got married.
According to another belief, offering milk and bael leaves to the linga on this day can cleanse you of your sins and put you on a path to achieve moksha or salvation. Further, the 1,008 names of Lord Shiva describe the versatile nature of the Lord, although even they are unable to fully capture the Lord's true essence.
Which color to wear on Maha Shivratri?
According to tradition, green-colored clothes are considered auspicious on Maha Shivratri. People believe that Lord Shiva adores the color green. Red, white, yellow, and orange are your other options to invite the Lord's grace.
Celebrations across the country
Unlike other festivals in India, Maha Shivratri is not a festival associated with merrymaking. Devotees throng the 12 jyotirlingas in the country to worship Lord Shiva. In several places, fairs and yatras are organized. Several women fast and worship Lord Shiva on this day to get a good and wise husband like the Lord himself.
More than 200 Gods assemble on this day in Mandi
The town of Mandi in Himachal Pradesh is popular for celebrating Maha Shivratri and witnesses a sea of people. Mandi has around 81 temples and it is believed that over 200 Gods converge to celebrate the pious day.
Basic rituals associated with the festival
People throng the temples on Maha Shivratri and offer fruits, flowers, bael leaves, sweets, and milk to Lord Shiva. The sacred mantra Om Namah Shivaya is chanted during the ritual of offering water and milk to the linga. Devotees also worship the Lord by observing a fast, reciting the Shiva Chalisa, and organizing all-night vigils at homes or Shiva Temples.
Fasting an important aspect of the day
Fasting is something that several people undertake on Maha Shivratri. However, while some devotees fast for the entire night until the next morning, others fast only till they have performed the rituals. Fasting signifies self-control and determination in the path to righteousness to attain Lord Shiva's blessings. Some others choose to meditate and self-introspect on this day.