5 essentials for a safe and enjoyable trekking trip
5 essentials for a safe and enjoyable trekking trip
Feb 28, 2022, 03:48 pm
2 min read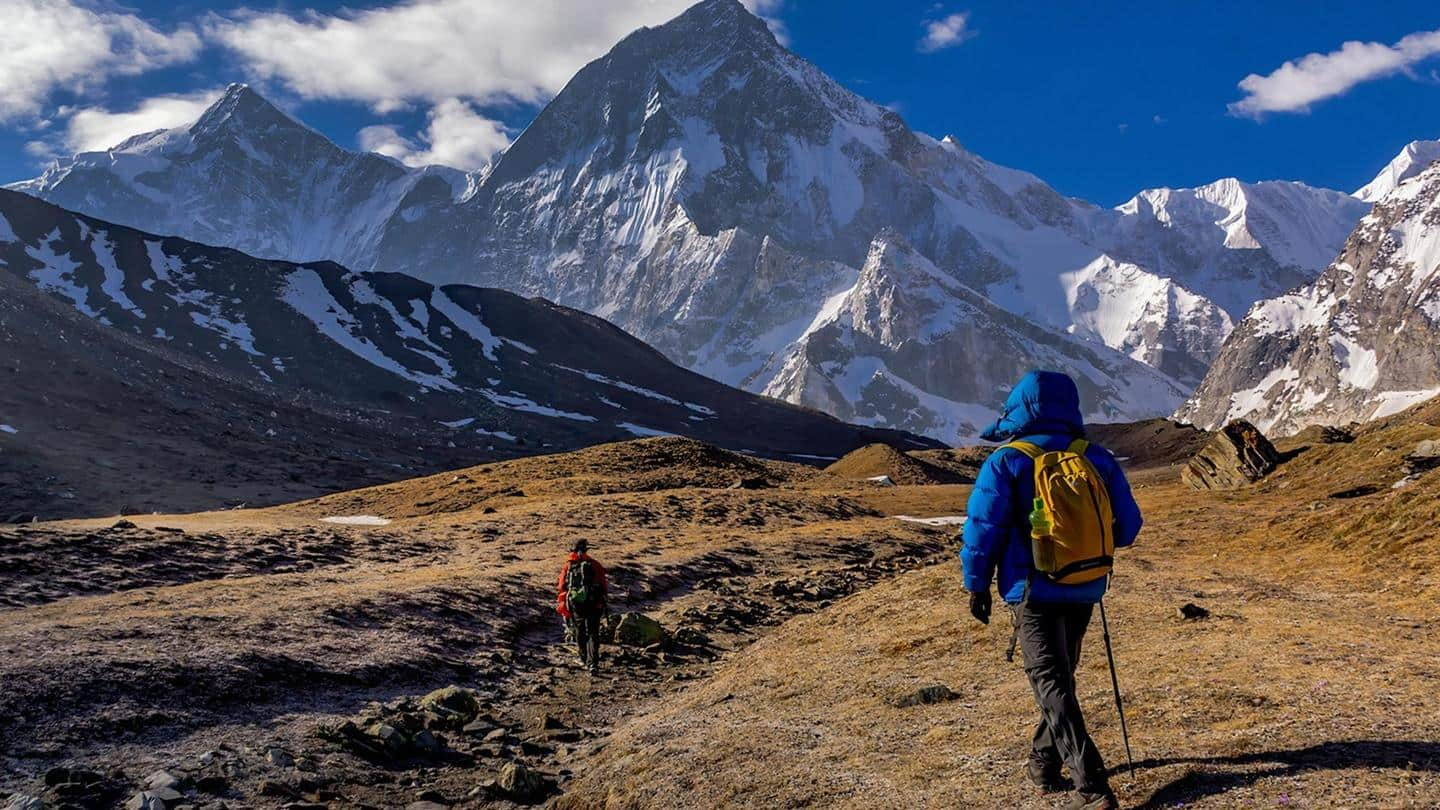 Spring is the perfect time to set out on hikes and treks. With pleasant weather and flowers in full bloom, hikers enjoy every bit of the trip. While everyone wants to travel light to not strain their backs much with a heavy backpack, many often leave out essentials. If you are planning a trek soon, here's a list of things you must carry.
Shoes are of utmost importance during a trek. If you don't have the right shoes you might fall back or even not be able to complete the trek. It is needless to stress the fact that good shoes keep you from slipping and accidents during a trek. Invest in a lightweight, waterproof pair of hiking shoes with good grooves.
Traveling light must be your goal but never ditch your water bottle for anything. Water is a must-have during any trek. Your body dehydrates during treks and needs to stay hydrated. So keep sipping some water from time to time. Thankfully, the mountains and hills in India have many little streams from where you can refill your bottle for clean drinking water.
As you walk for miles, your body tires out sooner, and you'll need to replenish and nourish your body to go further. It is hard to find shops during treks, so carry some small nibbles in your backpack that do not take up much space and can be eaten quickly. It is better to carry fruits, energy bars, or chocolates instead of chips.
This is a must for all travelers. Irrespective of the weather, a sunblock is important to protect yourself from tanning and UV rays. We all know how harmful UV rays can be. Sunscreen becomes especially important in areas where you have to trek through meadows and not jungles. Choose a sunscreen with higher SPF and a broad spectrum and apply it repeatedly.
Even if you are traveling with a group, do not leave out a first aid kit thinking someone else might get it. Basics in a first aid box are very important and must be available with every hiker, irrespective of a solo or a group trek. Your first aid box must have nausea medicine, bandaids, antiseptic creams for wounds, and bandages for any emergency.