5 most expensive yachts that will leave you awestruck
5 most expensive yachts that will leave you awestruck
Mar 15, 2022, 06:40 pm
2 min read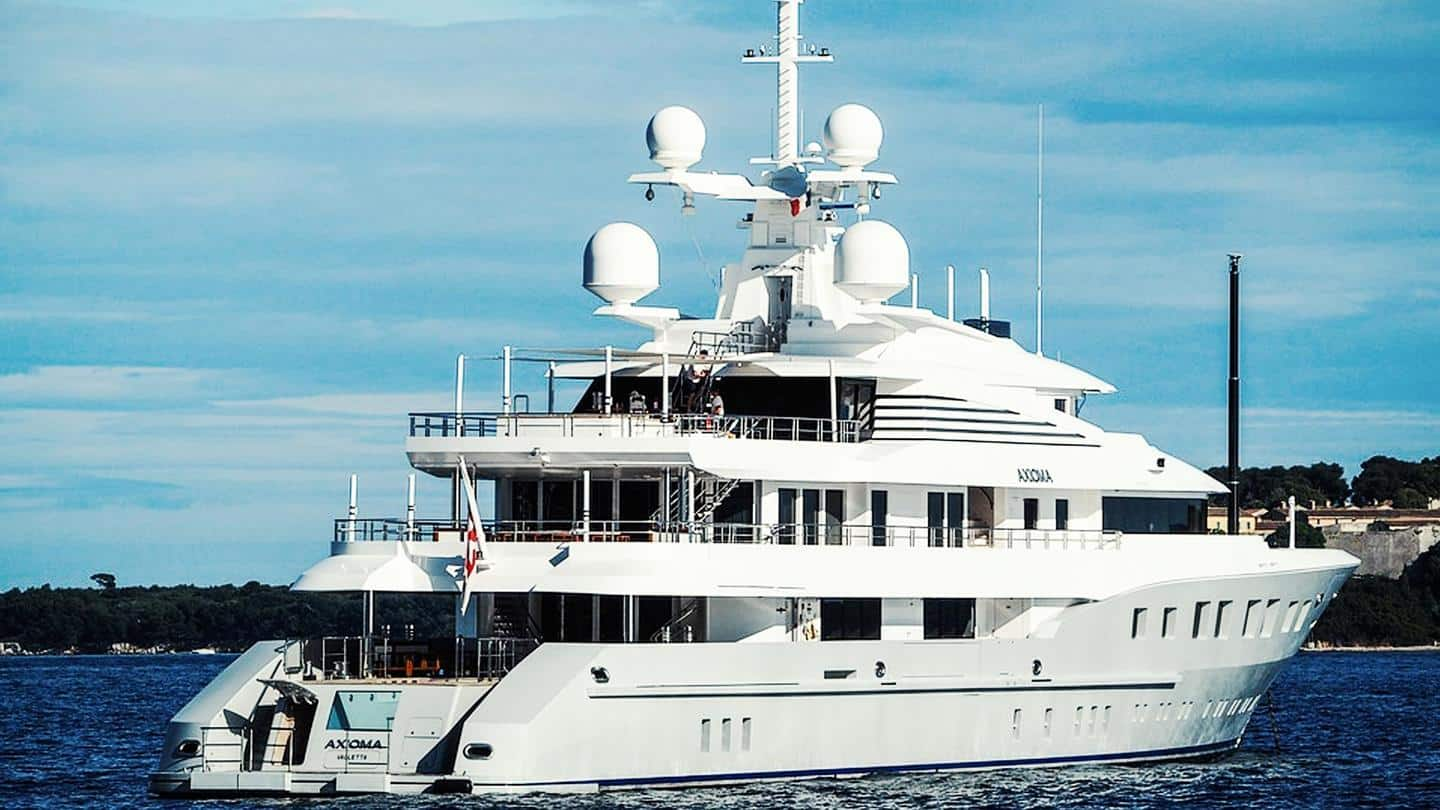 A yacht these days is no longer just a mode of transportation but is primarily a symbol of opulence and status. They have several luxurious amenities, such as theaters, swimming pools, helipads, saunas, hot tubs, and concert halls. There are many high-profile yachts worldwide, owned by the rich and famous. Let's check out some of these uber-chic and high-priced yachts.
Built at a whopping cost of $4.8 billion, the History Supreme is made of solid gold which makes it one of the most unique and expensive yachts in the world. The yacht is owned by Robert Knok, the richest man in Malaysia. The 100-feet-long yacht took three years to complete and has been built using 10,000 kilograms of platinum and pure gold.
Owned by Russian billionaire Roman Abramovich, Eclipse is the second-largest yacht in the world. The 528-feet-long yacht was launched in 2009 with a whopping cost of $1.5 billion. The yacht features defense technologies like a missile detection and intruder detection system. It also houses a mini-submarine, two helipads, hot tubs, and swimming pools. The yacht also has anti-paparazzi shields and bulletproof windows.
Built at a whopping cost of $1.1 billion, the 509-feet-long luxury yacht features miniature versions of some of the renowned landmarks of Monte Carlo and Monaco. The vessel is also known as the "floating city" as it houses luxurious amenities like an office, cafe-bar, barbecue pit, and mini waterfall. It also features a three-floor bedroom with a private elevator, guest suites, helicopters, and more.
Built at a cost of $600 million, the 590-feet-long yacht Azzam is known as one of the fastest luxurious yachts globally. The French-inspired interiors of the yacht have been designed by Christophe Leoni. Owned by the President of UAE and Emir of Abu Dhabi--Sheikh Khalifa bin Zayed al-Nayan, Azzam features a personal missile defense system and a bullet-proof master suite.
Built at a whopping cost of $527 million, the 482-feet-long yacht is owned by Abu Dhabi business tycoon Sheikh Mansour bin Zayed Al Nahyan. Constructed in the German shipyard Lürssen, Topaz was launched in 2012. The superyacht features eight decks that offer mesmerizing views. The interior has a huge jacuzzi, a gymnasium, two helipads, underwater lighting, a cinema hall, and double helicopter landing pads.