Five hidden gems of London you must explore/visit
Five hidden gems of London you must explore/visit
Jul 23, 2019, 05:33 pm
2 min read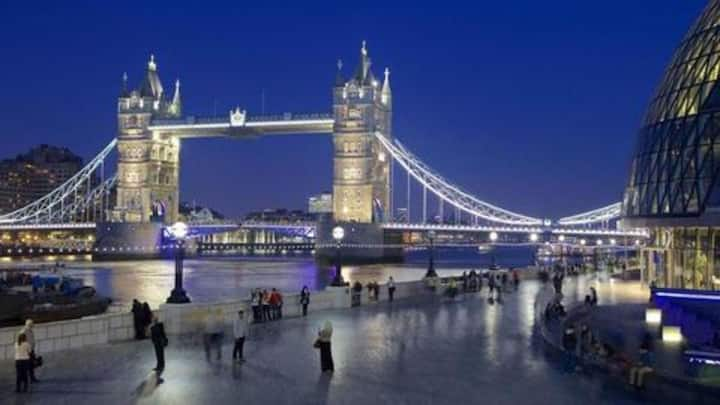 London, the classy capital city of England demands to be visited by all travel souls at least once in a lifetime. But if you think that there is nothing more than the iconic Big Ben and the giant London Eye on offer, you are in for a sweet surprise. Here are five hidden gems of London that you ought to see.
If quirky and bizarre artifacts interest you even slightly, here's a place meant for you. Housed in an iconic 19th century building, Sir John Soane's Museum, comprising interesting and offbeat collections, is a must visit. Also, there is a "no phone and no photography" rule, so you can spend some peaceful time roaming in the museum and marveling at its amazing offerings.
#2: St Dunstan-in-the-East
All that remains of this once grand church (decimated during WW-II) is its spire. The rest of the place has been transformed into a quiet, beautiful palace, secretly hidden among the city's skyscrapers. It is so unexplored that even many locals don't know about it.
As is evident from the name, this tranquil little neighborhood is England's answer to the iconic Italian city of Venice. Positioned at the meeting place of Grand Union and Regent's canals, this place is home to some beautiful waterside cafes, charming pubs and restaurants. Amazing boat rides, riverside walks, and puppet shows make it a must-visit gem of the English capital.
If the hustle and bustle of the city doesn't attract you, head to the east of London towards Greenwich. Wander inside the Queen's Hill and score a chance to spot the spectacular Tulip Stairs, the oldest set of self-supporting spiral stairs in Britain. Other good places to explore in the area are the Greenwich Observatory, the Cutty Sark Ship, and the National Maritime Museum.
#5: The smallest police station in the UK
Located in heart of the city, the smallest police station in the UK is an old lamppost, built in the 1920s to keep an eye on protesters. Now converted into a broom cupboard, the little station makes for an interesting sight to get clicked at.