8 cheap and creative DIY home decorating ideas for Christmas
8 cheap and creative DIY home decorating ideas for Christmas
Dec 18, 2019, 12:15 am
2 min read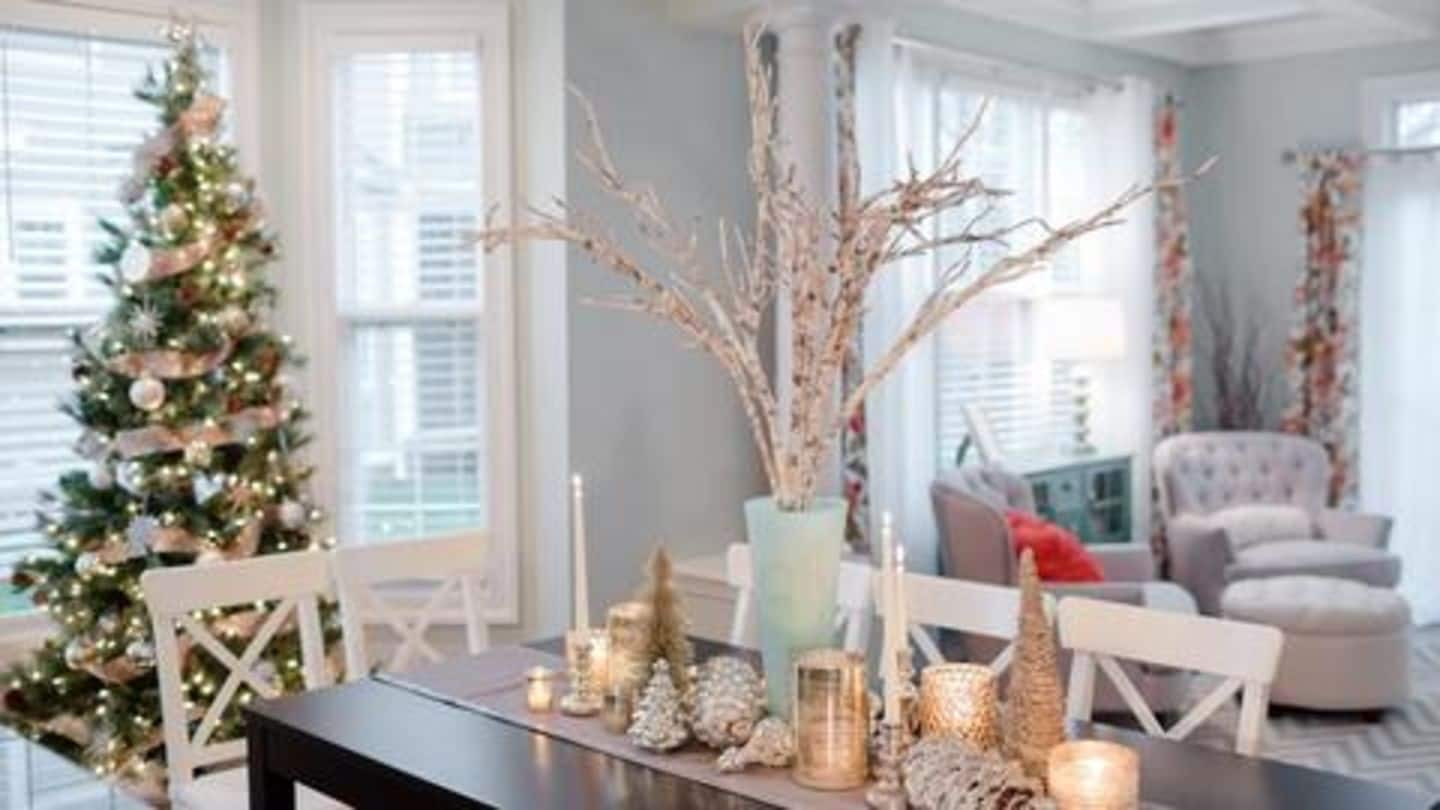 The holidays are coming! And, every house deserves a bit of warmth, glitz and glow during the festivals. With Christmas just around the corner, you should start putting your home decor plans into action already. But you don't have to break the bank, here are some cheap yet creative DIY home decor ideas to turn your home into a wonderland, this Christmas.
Bring up some (paper) bells; Make a DIY advent calendar
Paper bells: Bells have a deep connection with Christmas. So, why not make them a part of your home decor? For a light and cheerful vibe, string together white and red paper bells and hang them around the house. DIY Advent calendar: This Christmas, let go of tradition. Make your own Advent calendar using paper tags and cheap yet cute little trinkets.
Give it a wintry feel; Collect some candles
Wintry vibe: Give your Christmas decor a wintry vibe by sticking to only blues and whites. This elegant and classy home getup is going to attract a lot of attention. And no, it won't actually drop the temperature. Candles: To give your Christmas decor an old-fashioned charm, go for candles. But to avoid risk of fire, choose candle lights and not the real thing.
Fake a fireplace; Mind your bedroom
Fake fireplace: If you have a non-working fireplace at home or don't want to play with real fire, put string lights in your lanterns for a quick and easy fireplace fix. Bedroom: Just because it's not the center of attraction doesn't mean you should ignore your bedroom. Wrap up some beautiful garlands and swap your pillows to bring the festive vibe to your bedroom.
Don't leave your walls empty; Stack up some books
Wall art: Your walls should not be left out. Glue some green colored decorations to wooden dowels and stack them up on the wall in the shape of a Christmas tree. Easy-peasy. Book tree: Bid farewell to those same old trees. Stack up your books in the shape of a tree, wrap some classy lights around them, and see the magic. Merry Christmas!