Try these awesome tips and hacks to style your nails
Try these awesome tips and hacks to style your nails
Written by
Poornima Pandey
(Sourced from PTI)
Apr 07, 2020, 04:02 pm
2 min read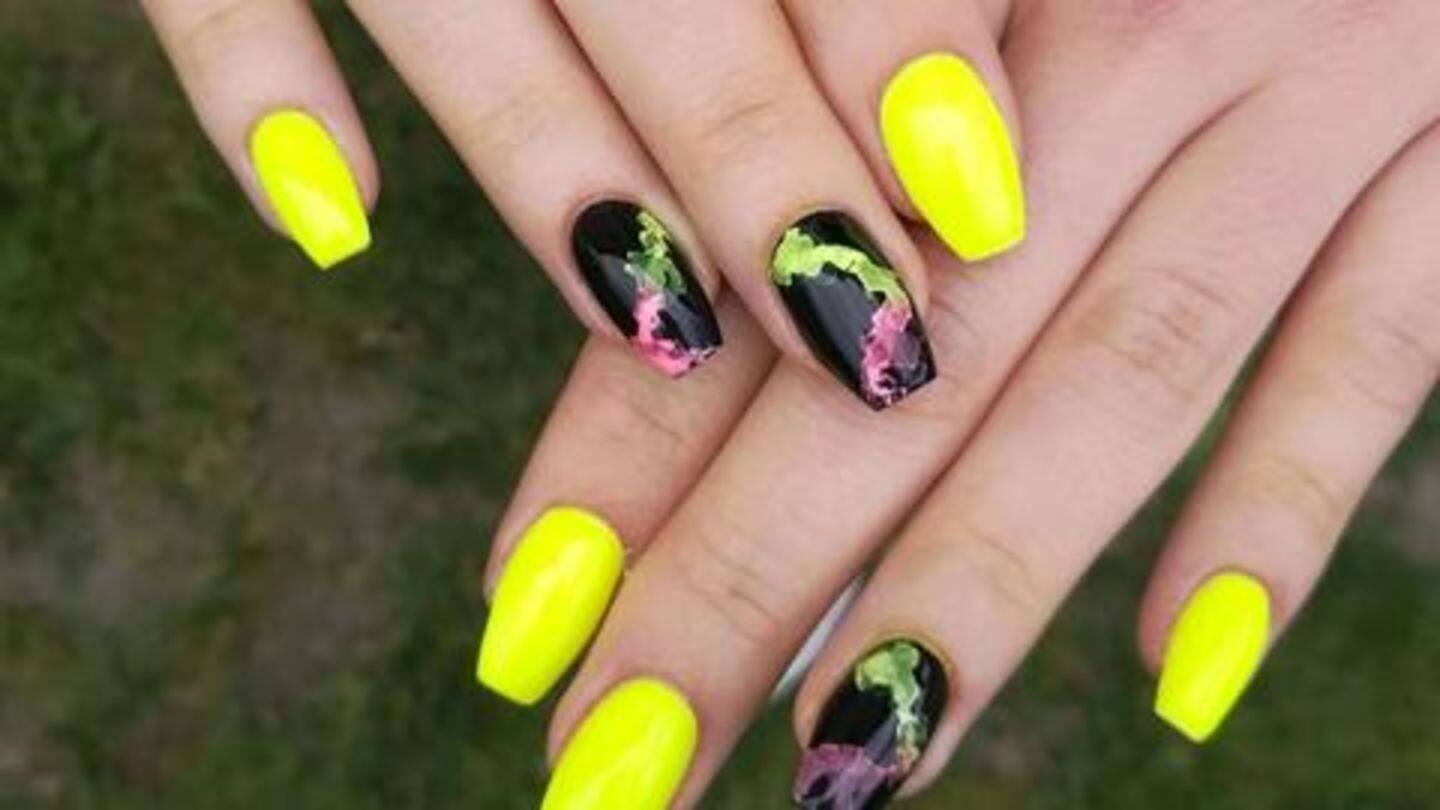 Having sassy nails is a boon! If you follow online trends, you must have come across flawless nail images and are perhaps willing to flaunt yours as well. But we want to let you know that there is no need to hit the salon and spend a fortune for those daily manicure sessions. Here are some tips to style your nails right at home.
How to easily remove your nail paint
So, here is one hack we all need. If you don't have a nail paint remover, you have two options. Search your bag for a hand sanitizer. Just two drops of the sanitizer on a cotton pad shall remove hardest of the nail paints. Or take a bowl, pour some vinegar, squeeze a lemon into it, and use it to remove the nail paint.
Since they are so popular, matte nail paints are way costlier than the normal ones. If you also want matte nails, try these hacks: Just when you apply nail polish, expose your nails to hot steam, this will naturally mattify your otherwise regular nail paint. Alternatively, you can insert your freshly applied nail polish into corn starch, and you are good to go.
To begin with, put a tape around your nails to protect your fingers from excess nail paint. Then, paint your nails with a black nail paint. Once it gets dried, take two different contrasting nail polishes, dip a straw into the nail paint's bottle and blow it on your nails, to get a simple yet trendy abstract nail art.
Firstly, mix cayenne pepper powder with a hand cream. Then, let it cool down, and apply on your nails for 20 minutes. Next, melt beeswax, and take a bowl filled with ice-cold water. Once the beeswax is cold enough, put your fingers into the beeswax and then immediately dip them into water. Leave it overnight to get strong and shiny nails.