"Allah wala bakra" priced at whopping Rs. 51L remains unsold
"Allah wala bakra" priced at whopping Rs. 51L remains unsold
Written by
Ramya Patelkhana
Sep 02, 2017, 05:20 pm
1 min read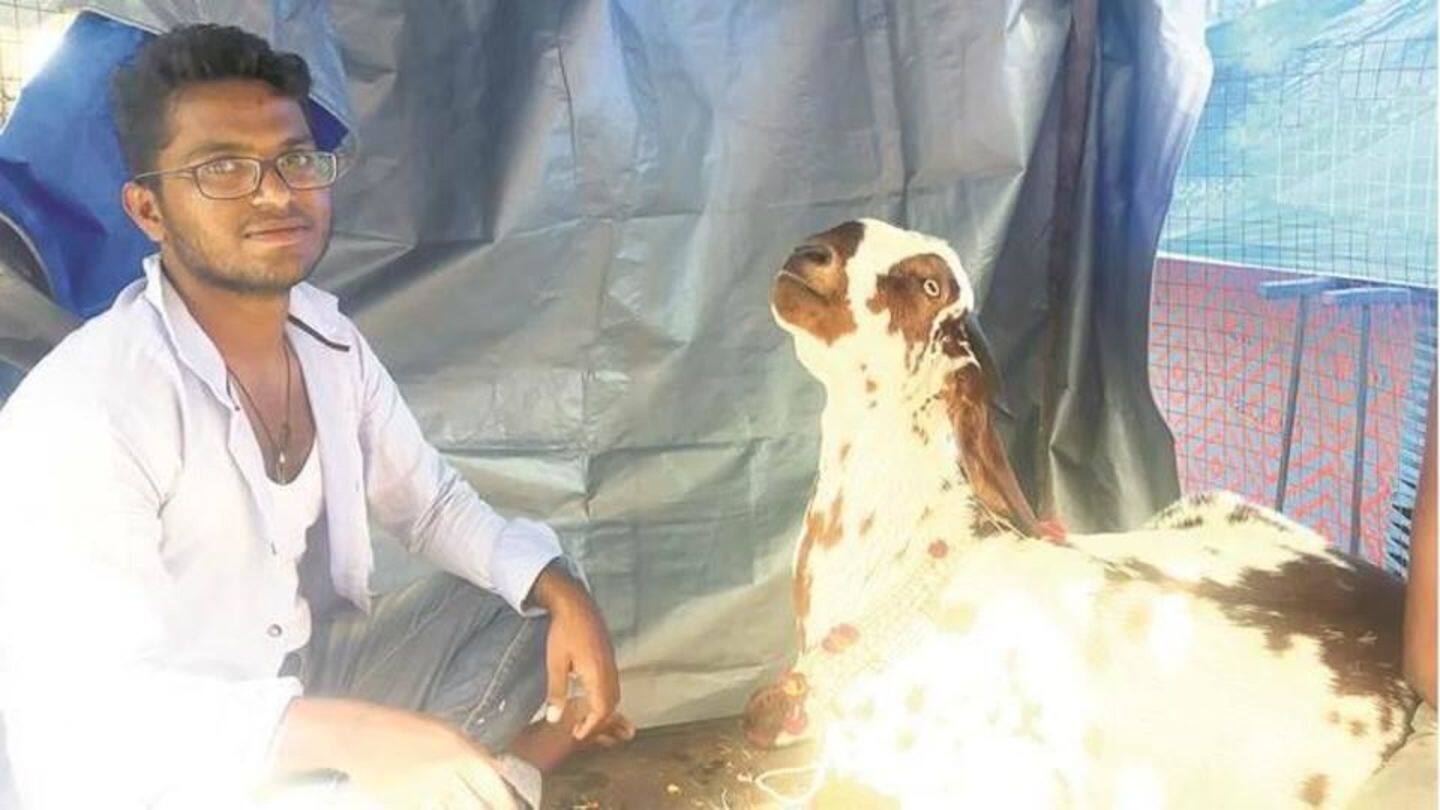 Ajmer's Gopalrao Sohail came to Mumbai to sell "Allah wala bakra", a white goat with brown patches, for Bakri Eid. The goat has Arabic symbols of Allah on one side of neck and Mohammed on the other, Amin under right ear, and moon and star under left ear. Even after reducing the price from Rs. 1,00,00,786 to Rs. 51,00,786, the goat found no buyers.
"Unique" details about the goat
"For the first time in history, we have seen a goat that has the Arabic symbol of Allah on its neck, the Arabic symbol of Amin under the right ear, moon and star under the left ear and symbol of Mohammed on the neck," bragged the owner.
The timeline is brewing!