Mumbai: Family bought room for Rs. 74L, wiped-out in collapse
Mumbai: Family bought room for Rs. 74L, wiped-out in collapse
Written by
Ramya Patelkhana
Sep 03, 2017, 03:00 pm
3 min read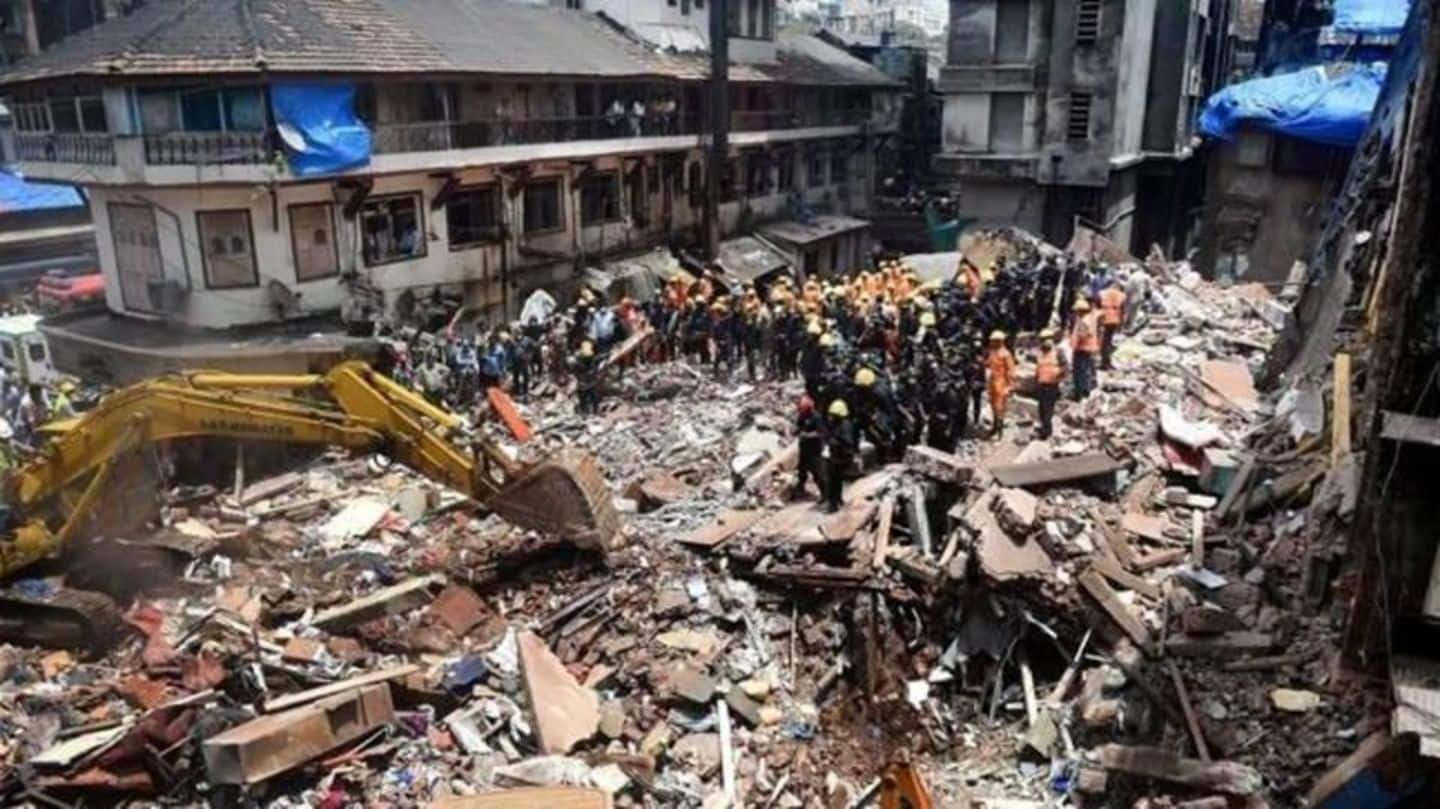 Syed Jafar Husain's family, who died in Husaini Building collapse in Mumbai's Bhendi Bazaar, bought a room for Rs. 74L in it from Sakina Arsiwala only in 2013. MHADA declared the building "dangerous"; its eligible tenants were given alternative accommodation by SBUT. Since SBUT wasn't involved in Arsiwala's ownership-transfer, sadly, Husain wasn't on the list of eligible tenants. Tap in for more Mumbai news!
South Mumbai residents' battle against BMC over children's park
Residents of Mumbai's Altamount Road, Pedder Road, and Carmichael Road have saved the last open space in their neighborhood. In 1991, a one-acre plot on Cumballa Hill was reserved for a children's park; but, BMC planned for residential development in the plot in 2007. However, BMC failed to acquire it from the owner so, it had to re-reserve it for the children's park.
Mumbai witnesses a "loud" Bakri Eid this year
Anti-noise campaigners in Mumbai said on Bakri Eid, noise levels at a Byculla mosque were 86dB, which is as loud as the sound of a food blender or milling machine. NGO Awaaz Foundation received many noise violation complaints from residents of Sion, Andheri, and Bandra.
Posing as night-shift workers, duo steals from parked cars
Two friends from Mumbai's Nalasopara, Jaynand Mandal and Subhesh Mishra, were arrested for stealing things from parked cars at night by breaking the window panes. They have been doing the same since a few years; their families believed they were doing night shifts in offices. They confessed to stealing cellphones, laptops, and other things from cars in Mumbai, Navi Mumbai, Thane, and Vasai.
Maharashtra: Government links contractors' toll exemption compensation to road quality
Maharashtra's government has decided to pay toll exemption compensation to contractors based on the quality of roads. On tolled roads, small passenger vehicles are exempted from toll charges; the government compensates for the contractors' loss due to this exemption. The government would now measure road quality (roughness index) every three months and release compensation only if the quality is up to the mark.
Mumbai to soon have India's longest cycling, jogging track
Maharashtra CM Devendra Fadnavis approved Brihanmumbai Municipal Corporation's plan to build a 39km-long cycling and jogging track along Mumbai's Tansa pipeline at the cost of Rs. 300cr. The track would extend from Mulund to Wadala's Antop Hill and is expected to be one of India's longest. BMC would start the construction work in phases in October; the track would be opened in 2019.
MU reduces learning disability students' grace-mark eligibility without information
An LD (learning disability) student visited University of Mumbai's help desk to enquire why he fell short of 18 marks to clear the semester despite being eligible for 20 grace marks, according to a Bombay HC order. Under the original rules, LD students are eligible for 20% of total marks as grace marks. However, MU reduced it to 3% without informing about the change.