Mumbai: 55-year-old dies after wasps sting him 100 times
Mumbai: 55-year-old dies after wasps sting him 100 times
Written by
Pallabi C Samal
Jun 30, 2018, 06:13 pm
3 min read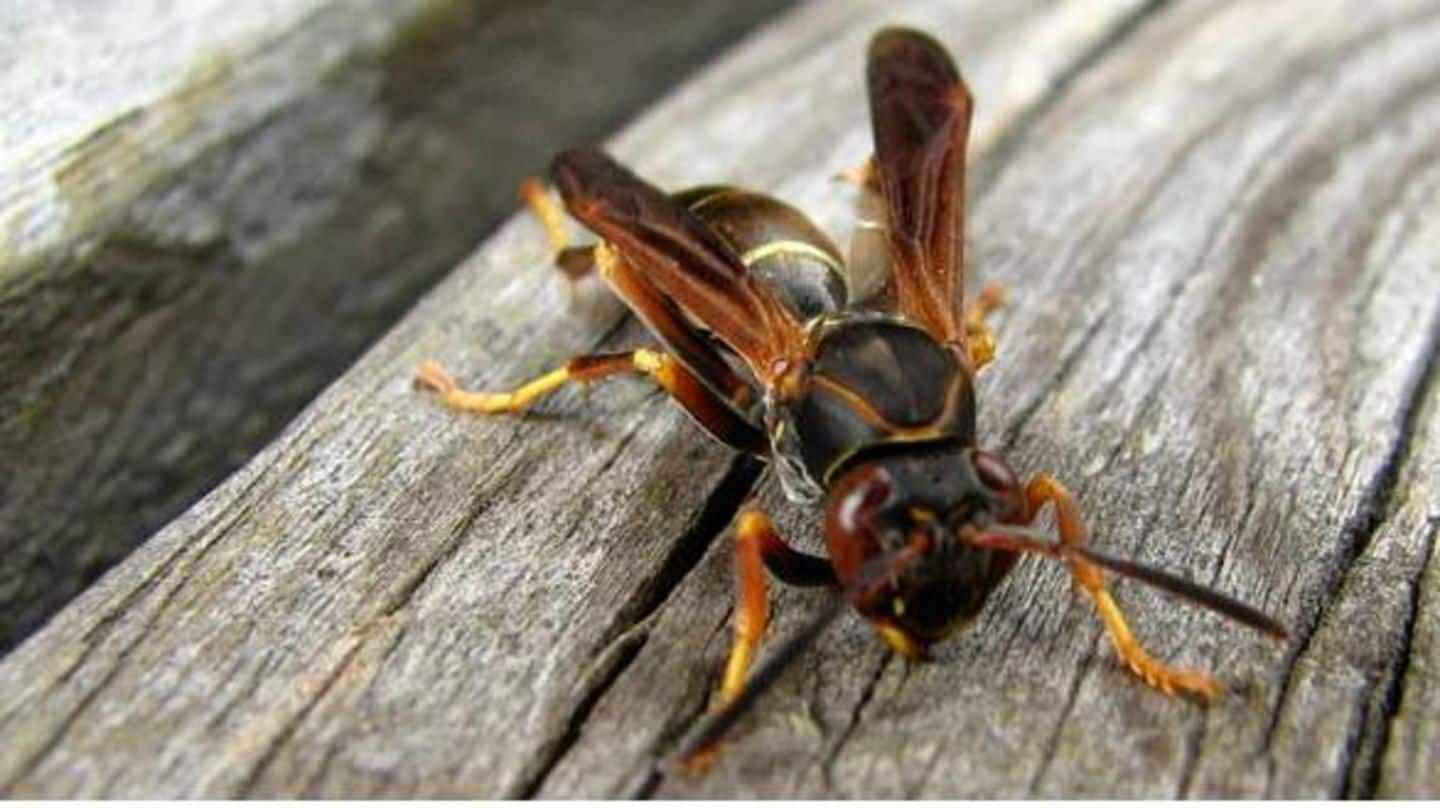 When Pankaj Shah left for his walk around 9:45AM on Wednesday, little could he imagine it would be his last. The 55-year-old was taking a peaceful walk at Veer Savarkar Udyan in Borivali, when an army of wasps, presumably hornets, attacked him aggressively. He barely could move, as he suffers from Ankylosing spondylitis, which affects spine and large joints. He died few hours later.
BMC has shut down the garden, fumigated, cemented nest-area
A couple, who rushed to help Shah, also got attacked. They were spared of any further damage as they immediately ran to Karuna Hospital, 2.1kms away from the park. BMC has shut down the garden since yesterday. They have also fumigated the hollow of a tree, where the wasps were nesting, and have sealed it with cement, to prevent any further nest-building.
Forensic experts confirmed wasp-sting, but death reason still inconclusive
Though Dr Ravi Bhatnagar, medical director, Karuna Hospital, said he "passed away as the poison started affecting multiple organs," post mortem report read, "opinion reserved pending for accessory examination report." His funeral was conducted on Thursday after the autopsy. However, forensic report is yet to ascertain if his death was actually caused by the venom injected by the hornets, though wasp-sting has been confirmed.
Pankaj's kin allege foul play in his death
Meanwhile, his brother alleged his death was due to mistreatment by the hospital. "Hospital authorities didn't let us to meet him during his last hours. They insisted on carrying out the post-mortem, even though it was clear the sting had killed him," he shared. He further said, "They kept sending prescriptions," and didn't even allow them to meet Pankaj. However, hospital authorities have brushed off the claims.
Wasps don't attack, if their nests are not in danger
Wildlife experts pointed out wasps don't attack if their nests aren't in danger. Probably they were disturbed due to constant rains, and pounced on Pankaj, assuming he's a threat. However, stings of wasps like hornets or Vespa are venomous and are more painful to humans than other wasp stings. It can lead to swelling of lower layer of skin, low blood-pressure and shock.
Prevention, treatment of wasp stings
PETA enlists a few precautions you can follow in case of wasp stings. Since wasps cannot see the color red, it's better to wear that to a park that has their nest. Avoid white and yellow, as those attract their attention. Once stung, wash the area with soap and water, apply calamine lotion, bandage the affected area and immediately administer a pain reliever.