Mumbai: Housing complex uses solar power, saves Rs. 2 lakh/month
Mumbai: Housing complex uses solar power, saves Rs. 2 lakh/month
Jun 27, 2017, 05:28 pm
3 min read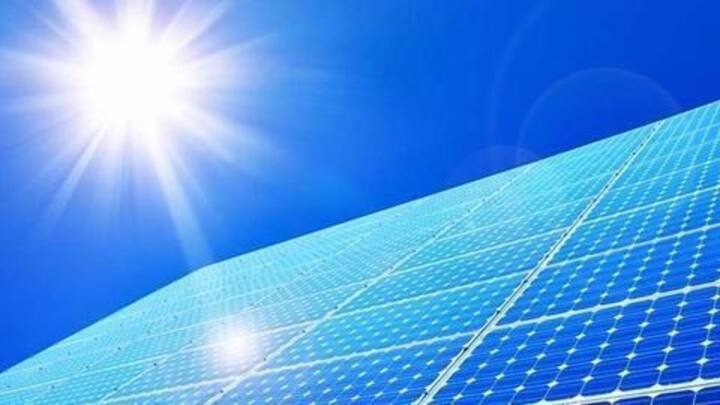 Residents of a housing society, Raheja Eternity in Kandivali have gone all out in reducing their carbon footprint. The 230 families residing in the 20-storey building have switched to rainwater harvesting, solar power, installed LED bulbs, and waste water treatment plants. They draw just 337 units from the electricity grid now, and end up saving Rs. 2 lakh/month. Keep reading for more from Mumbai.
Mumbai flooded by heavy rainfall, water logging causes traffic snarls
Heavy showers since morning left several locations in Mumbai flooded. Water-logging led to huge traffic snarls. According to BMC, two BEST buses had to be diverted from road number 24 in Sion and from Vidyavihar west. Railway services were affected too with trains running late by 10-20 minutes. The heavy downpour over the weekend added 91 thousand million litres of water in Mumbai's lakes.
Prosecution to present closing argument in 1993 Mumbai blasts case
The prosecution is likely to present its closing argument on the quantum of punishment in 1993 serial blasts case today. CBI has been pressing for capital punishment against five convicts. They are Mustafa Dossa, Abu Salem, Firoz Khan, Karimmulla Khan and Tahir Merchant. The prosecution will compare roles of five convicts with Yakub Memon,who was hanged to death for his involvement in this case.
Eyewitness says Mumbai jail inmate was thrashed by police
According to an FIR filed by police on the basis on an eyewitness account, jailers at Byculla prison had assaulted inmate Manjula Shetye by inserting a lathi in her private parts and left her bleeding till she fell unconscious. Shetye, who was the warden of her barrack, had complained about shortage of ration which apparently triggered this inhumane assault and led to her death.
Mumbai: New approach implemented to redevelop Dharavi
With hopes of creating an exclusive township out of four sectors of Asia's largest slum, Dharavi, the Dharavi Redevelopment Authority has proposed to divide these four sectors to 13 sub-clusters and float tenders for their development. Last year, the Rs. 22,000 crore global tender to revamp 178 hectares of Dharavi slum had failed to attract any bidders.
Armed men kidnap Mumbaikar in Congo, Indian embassy issues alert
The Indian Embassy in Congo has asked all Indian nationals to be on alert following the abduction of a 35-year-old Mumbaikar by armed men in Congo. The victim was abducted on June 20 near the golf course (Golf de Kinshasa). When his family and friends could not trace him or establish any contact with him, they reported the matter to embassy the same day.
Mumbai lawyer rapes colleague, threatens to kill her
65-year-old lawyer Arun Jalisadgi was arrested for allegedly raping his 39-year-old colleague several times over the past two months. The police said that the woman has also alleged that Jalisadgi took pictures of her after he raped her and threatened to post them on Facebook. The police also found out that Jalisadgi had twice registered non-cognizable offences against the woman. The investigation is ongoing.