Mumbai teen dies of leptospirosis, family alleges 'custodial torture' death
Mumbai teen dies of leptospirosis, family alleges 'custodial torture' death
Jul 24, 2018, 03:52 pm
3 min read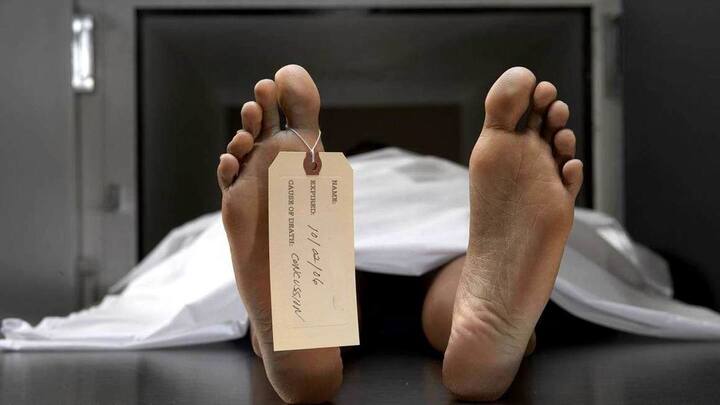 Following the death of a 17-year-old in Mumbai's Sion Hospital, his kin and acquaintances launched protests, alleging he died due to custodial torture. When policemen and guards of Maharashtra State Security Corporation tried to stop the rioters from entering hospital premises, they hit them too, injuring more than 13 cops and guards, including a woman. Sion Police has since booked 100 for rioting.
'Sachin was detained and kept in custody illegally for 21hrs'
Protesters alleged that Sachin Ravindra Jasvar was detained for questioning on July 13 around 1.30AM by Dharavi Police in connection with a mobile theft. They said he'd be let go around 8AM. He was reportedly released after 21 hours, which is in itself illegal, as detaining minors or women at night and keeping them in custody without lodging FIR is against law, they alleged.
Though family alleges custodial torture, doctors claim no external injuries
Once back home, Sachin shared he was beaten up by cops and locked up in a filthy bathroom. Next day he had body ache and was rushed to Sion Hospital with complaints of diarrhea, fever and vomiting. Though the family told the doctors about possible custodial torture, they didn't find any external injury. Rather, tests revealed he was suffering from leptospirosis, a bacterial disease.
'If he died due to disease,why authorities not providing evidence?'
"Sachin was on ventilator. He died on Saturday during his treatment course," said the on-duty medical officer at Sion Hospital. All hell broke loose after that. His family refused to take his body and also acknowledge that his death happened due to the disease. "If he has died due to any disease, why the authorities are not giving us evidence?" asked Sachin's mother.
Autopsy to be conducted in JJ Hospital
"He was on treatment for leptospirosis and citing family's allegations, we conducted an inspection of the body but there were no external injuries. However, it was decided that the JJ Hospital will conduct the autopsy," said Dr Rajesh Dhere, head of forensic department, Sion Hospital.
Acting upon family's allegations, cops have started preliminary inquiry
Acting upon the allegations, police have started a preliminary inquiry. However, S Patil, senior police inspector of Dharavi Police Station, rubbished the allegations, saying Sachin was let off after a couple of hours. "He has died of leptospirosis and was an alcoholic but we've initiated an inquiry anyway," he said. Meanwhile, BMC officials are yet to receive information about the new leptospirosis death.
Sachin might be Mumbai's fourth leptospirosis death case of 2018
If Sachin's death really happened due to the disease, it'd be the fourth leptospirosis death in Mumbai this year. The disease that spreads through urine of infected animals has already claimed the lives of Govandi-based Imtiaz Mohammed Ali, a Malad resident, and Kurla-based Parab Kale.