Panic grips as foreign couple lands in Navi-Mumbai using parachute
Panic grips as foreign couple lands in Navi-Mumbai using parachute
Feb 07, 2019, 04:46 pm
2 min read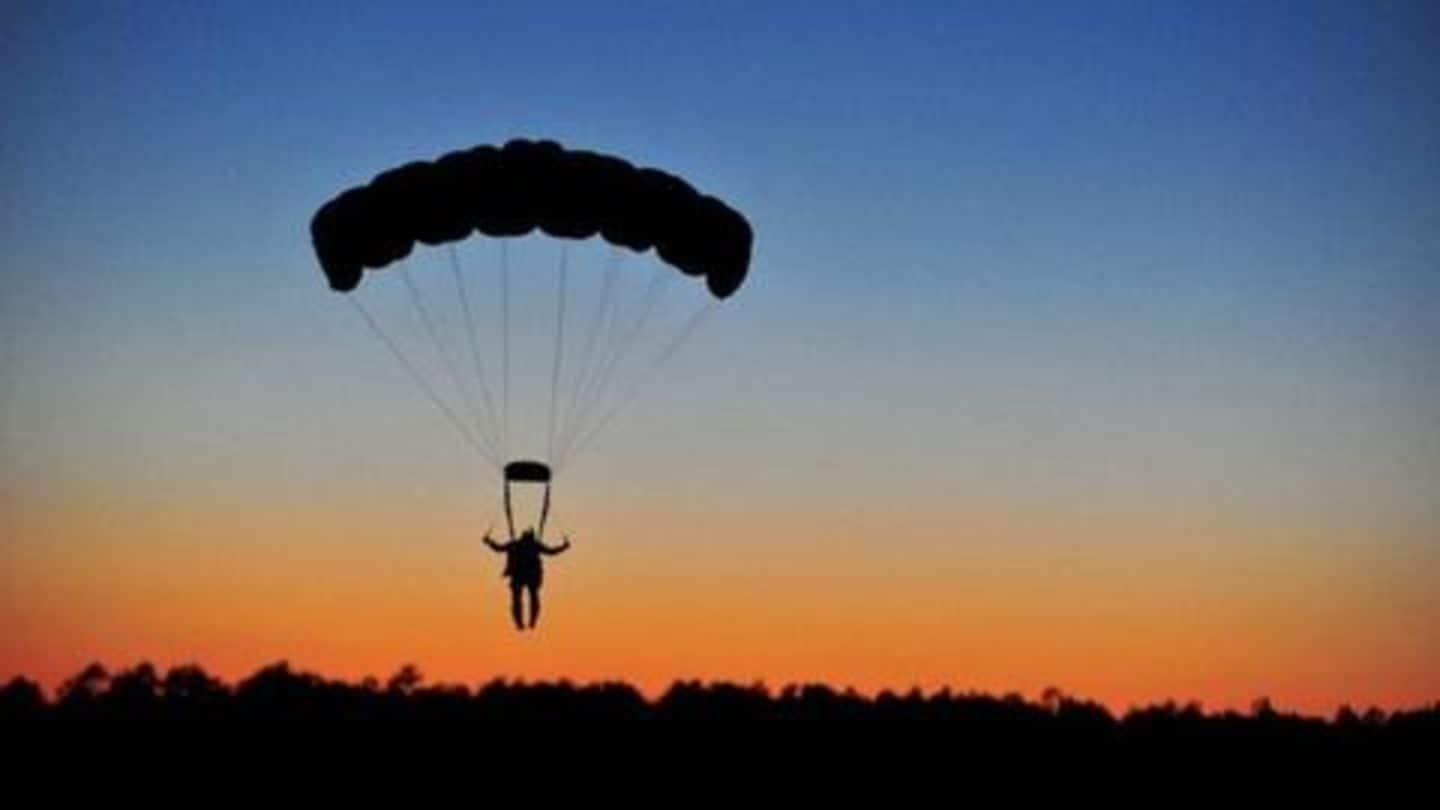 Panic spread among locals residing in Navi Mumbai last week, when two unidentified people were spotted landing in the area using a parachute. Following this, a probe was initiated by the Anti-Terror cell of the local police, Maharashtra ATS, and other agencies. The investigation revealed that it was a foreign couple who performed the stunt near the Ghansoli area. Here's more on this.
Woman went to 24th floor of under-construction building and jumped
The incident occurred on Saturday at around 8:30 pm. According to an eyewitness, two people landed on a parachute on the Palm Beach Road near the Ghansoli creek. The man had presumably landed before the woman and was waiting on the ground for the latter. The woman had gone up to the 24th floor of an under-construction building and jumped with a parachute.
Police didn't find anyone flying in CCTV images initially
As soon as the woman landed, her male partner greeted and congratulated her. The duo then walked away from the area. Their stunt had caused panic among the locals, who had then informed the police about it. DCP Sudhakar Pathare initially told media that the CCTV images were not clear and no one was found flying with the parachute, however probe was on.
Couple had done a recce before performing the act
As investigation by police progressed, it got revealed that it was a foreign couple, aged between 25-30, who performed the stunt. Also, they had done an extensive recce before the act. Police personnel said the investigation is still underway.
In 2016, locals spotted armed men in Pathan suits
This isn't the first time such bizarre incidents have occurred in Navi Mumbai. In September 2016, residents in Uran area of Navi Mumbai had reported about spotting a group of suspicious armed men in Pathan suits. Following this, a "highest state of alert" was issued along the Mumbai, Thane, Navi Mumbai, and Raigad coasts. However, agencies later revealed that the report was a "hoax".