Bombay HC refuses to regularize height limit for Dahi Handi
Bombay HC refuses to regularize height limit for Dahi Handi
Aug 08, 2017, 08:13 pm
3 min read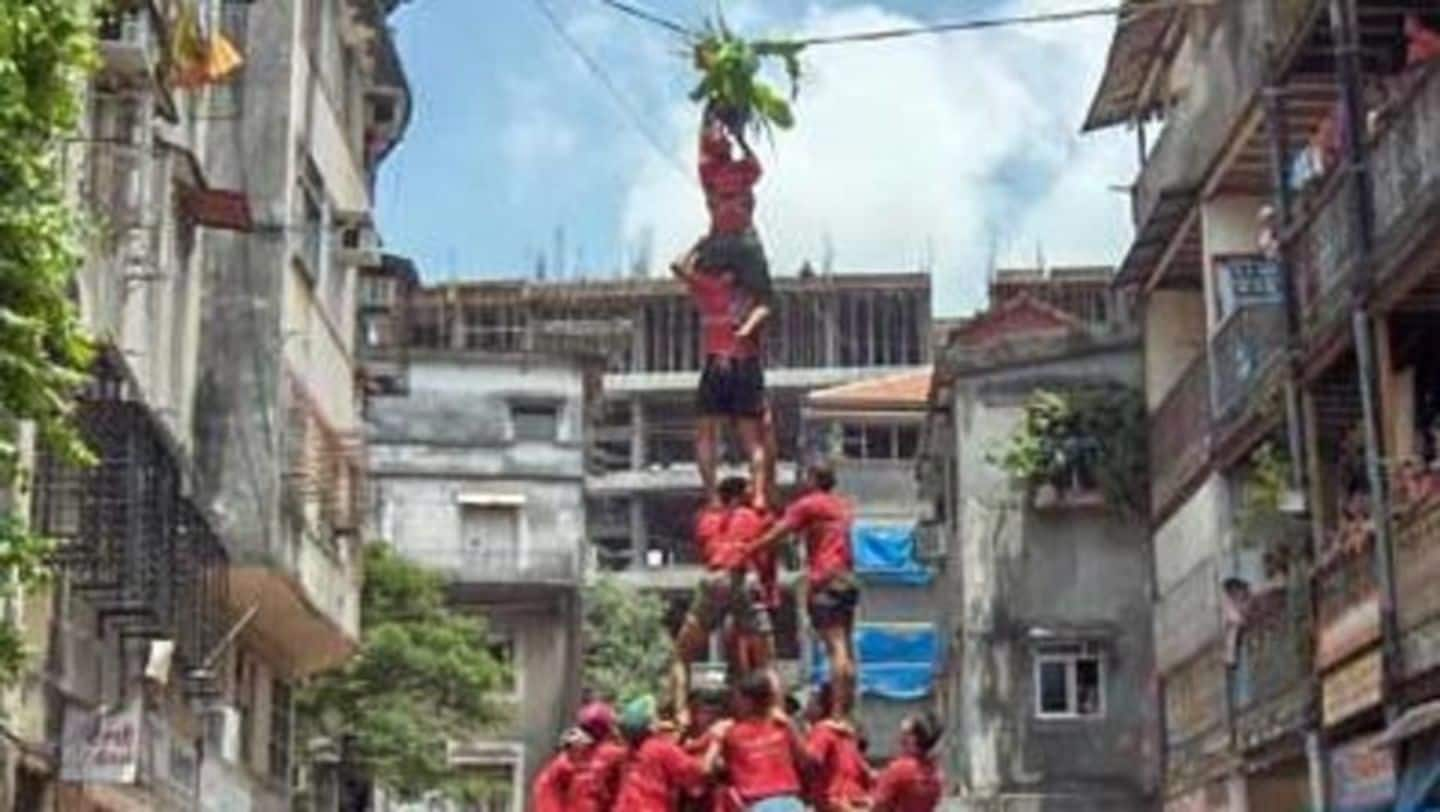 Bombay HC overruled SC's order and removed 20-feet height cap for human pyramids as well as reduced age limit of participants from 18 to 14 years for Dahi Handi celebrations. Court remarked "an accident could take place anywhere, even in one's own home, or toilet." The state had also recently notified dahi handi as an "adventure sport". Tap in for more from Mumbai!
Police seizes huge cache of explosives, 3 held in Thane
Based on a tip-off, Mumbai's Anti-Terrorism Squad (ATS), Railway Protection Force (RPF) and Thane police jointly conducted a raid in Mumbra region and seized a huge stash of explosives, which includes 9 detonators and 10kgs of Ammonium Nitrate. Three men were also arrested in connection with the seized stash of explosives. Cops registered a case under the Explosive Act and are investigating further.
Building collapse: Pillars altered in one go led to collapse
Based on prima-facie evidence, officials concluded that the recent building-collapse at Ghatkopar occurred due to illegal renovation work in which all pillars were altered in one go. "When RCC pillars are to be repaired, they have to be taken one after another. Here pillars, which were already rusted, paved way. Lastly, he (accused Sunil Shitap) removed main walls of three flats," said an officer.
Mumbai: BEST workers call off their indefinite strike
BEST unions called off their strike following intervention of Shiv Sena chief Uddhav Thackeray who ensured that employees will be paid before August 10. He also ensured that budget of BEST transport body will be merged with BMC's as a solution to end their financial crisis. BEST, which ferries 29 lakh commuters/day, is reeling under financial crisis with losses amounting to Rs. 2,100 crore.
BMC to invite Big B, Ratan Tata to waste-processing exhibition
In order to spread awareness about waste-segregation and composting, BMC is going to have a waste-processing exhibition and will invite actor Amitabh Bachchan and industrialist Ratan Tata for it. Big B is the brand ambassador of Swachh Bharat Abhiyaan. "By roping in celebrities, we are trying to spread the message wide," an official said. 115 companies will showcase waste-processing units in the exhibition.
First marine rescue centre to be built at Juhu
Centre and Maharashtra government plan to invest Rs. 1 crore to build first marine mammal rescue centre at Juhu beach. It will provide immediate aid to dolphins, whales, porpoises etc that get washed ashore. "The rescue centre will act as a preliminary treatment centre with facilities such as x-ray, gaseous anesthesia, first-aid. It will function like small hospital," said Dr Dinesh Vinherkar, a vet.
Traffic chaos likely as roads will be shut for rally
7,000 police personnel will be deployed for Maratha rally as five lakh Marathas will participate in the silent march to be held on Wednesday. Traffic snarls are expected. Traffic will be diverted from the Sir JJ Road, Mohammed Ali Road, JJ flyover etc. "People should not step out of their houses unless it is urgent as traffic might be affected," an official said.