Polling for first phase begins: Looking at top 10 candidates
Polling for first phase begins: Looking at top 10 candidates
Apr 11, 2019, 09:56 am
3 min read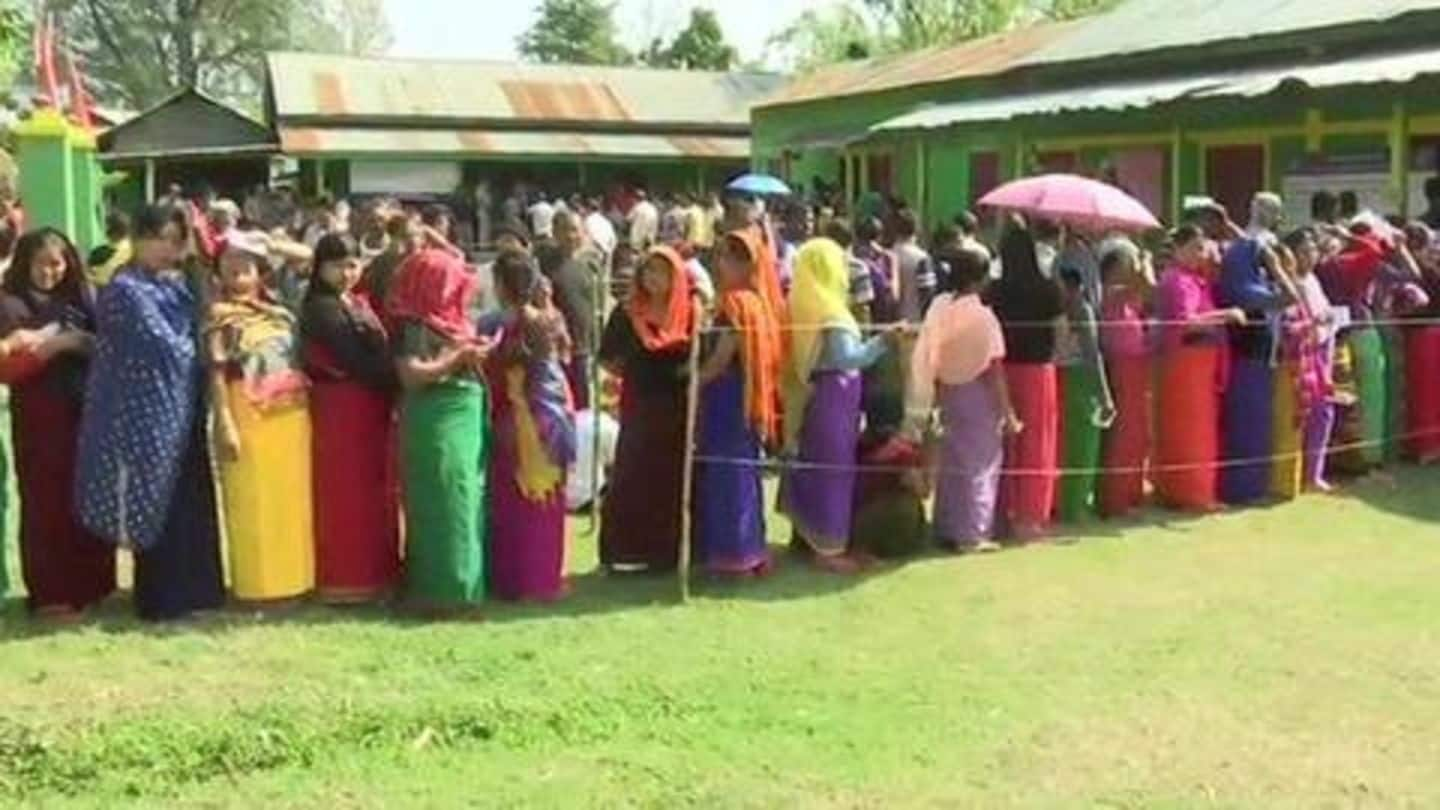 The first phase of Lok Sabha elections began on Thursday. Citizens of 91 constituencies spread across 18 states and two union territories will cast their votes today. Several high-profile candidates, including Union Ministers, are testing their fortune in this phase. From Union Minister Nitin Gadkari to AIMIM Chief Asaduddin Owaisi, let's look at top ten candidates who will remain in the spotlight today.
Union Ministers Gadkari and Rijiju hope to win again
Gadkari is seeking a re-election from Nagpur. In 2014, he registered a landslide victory by defeating Congress' Vilas Muttemwar. This time he has been pitted against Nana Patole, who left BJP last year and joined Congress. Union Minister Kiren Rijiju is hoping his turf Arunachal West votes for him again. He is up against Congress' Nabam Tuki, who is a former Chief Minister.
Hyderabad MP Owaisi is also in the fray
Another top BJP candidate in the fray is General VK Singh. The junior minister of External Affairs Ministry has been fielded from Ghaziabad. The SP-BSP-RLD combine has given a ticket to Suresh Bansal whereas Congress has fielded Dolly Sharma. Hyderabad MP and AIMIM Chief Asaduddin Owaisi is also seeking a re-election today. He has held the constituency since 2004.
Ajit Singh is relying on Jats of Muzaffarnagar
Former Uttarakhand Chief Minister Harish Rawat is fighting from Nainital-Udhamsingh Nagar. He has been pitted against Uttarakhand BJP president Ajay Bhatt. Ajit Singh, the chief of RLD, will take on former Union Minister and BJP candidate Sanjiv Balyan in Muzaffarnagar. This Western UP constituency has a sizeable Jat population, who are RLD's traditional voters. Notably, Muzaffarnagar gained attention after 2013 communal riots.
Will stature of leaders help their sons this time?
In Jamui constituency of Bihar, Chirag Paswan is fighting Bhudeo Chaudhary of RLSP, which is a part of the grand alliance in the state. Paswan, the son of LJP Chief Ram Vilas Paswan, made his electoral debut in 2014 and won. Gaurav Gogoi, the son of former Chief Minister of Assam Tarun Gogoi, has been fielded from Kaliabor.
Fate of KCR's daughter and TDP's star-candidate will be decided
Telangana Chief Minister K Chandrasekhar Rao's daughter K Kavitha has been fielded from Nizamabad of the state. Interestingly, 185 candidates filed nominations from this constituency forcing EC to make special preparations. Galla Jayadev, the star candidate of TDP, is seeking a re-election from Andhra Pradesh's Guntur. Valluru Jayaprakash Narayana, Shaik Mastan Vali, and Venugopal Reddy are BJP, Congress and YSR Congress' candidates respectively.