Ahead of Kerala elections, PC Chacko quits Congress alleging factionalism
Ahead of Kerala elections, PC Chacko quits Congress alleging factionalism
Written by
Siddhant Pandey
Mar 10, 2021, 04:21 pm
2 min read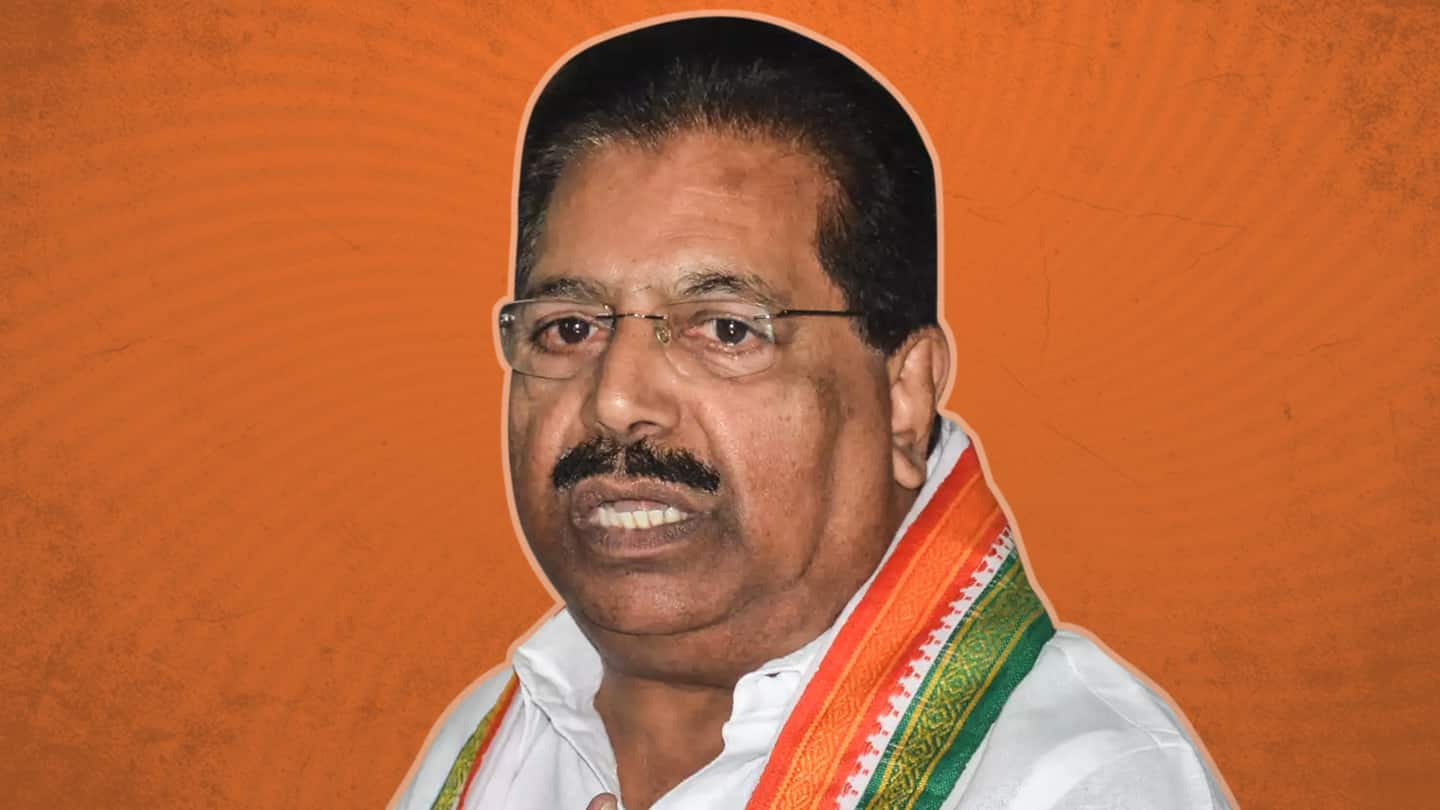 Ahead of the Assembly elections in Kerala, senior Congress leader PC Chacko, 74, resigned from the party on Wednesday. Chacko, one of the party's top spokespersons, had represented the Parliamentary constituency of Thrissur between 2009-2014. He expressed displeasure with the allocation of seats while announcing his resignation. The development comes as a big blow to the Congress party just weeks before election day.
Chacko sent resignation letter to Sonia Gandhi, Rahul Gandhi
Chacko said he has sent his resignation letter to interim Congress President Sonia Gandhi and her son, former party chief Rahul Gandhi. He claimed that seats for the upcoming polls were divided on the basis of factions, which has impeded efforts to bring the party back to power in Kerala. The central leadership also failed to effectively lead the party, he added.
Party divided in 2 factions, said Chacko
Chacko said that the party is divided in two factions—Congress (I) and one Congress (A)—one led by former Chief Minister Oommen Chandy and the other by Leader of the Opposition Ramesh Chennithala. He said the Congress party has done nothing to resolve the issue of factionalism. The party is contesting in 90 seats that have been divided between the two groups, he added.
Chacko said he agreed with complaints listed by G-23
Chacko also spoke about the letter written by a group of 23 senior party leaders (dubbed "G-23") to Gandhi last year, calling for full-time, effective leadership. He said while he does not agree with a "signature campaign," he agreed with the group's complaints. He said the party is growing weaker due to its own doings and not because of any other party.
Chacko started political career with Congress's student wing
Chacko started his political career as an activist of the Congress's student wing Kerala Students Union (KSU). He was elected KSU General-Secretary in 1968 and became the President of the Youth Congress in Kerala in 1970. He was first elected to the Kerala Assembly in 1980. Since becoming an MP in 1991, he has served four terms in the Lok Sabha.
When will elections be held in Kerala?
The Assembly elections in Kerala will be held in a single phase on April 6 across 40,771 polling stations. The term of the 140-seat state Legislative Assembly ends on June 1, 2021. The counting of votes will be held on May 2. Simultaneously, the by-election for the vacant Mallapuram Parliamentary seat will be conducted on April 6.