Maharashtra: Ajit Pawar becomes Deputy CM, Aaditya Thackeray joins Cabinet
Maharashtra: Ajit Pawar becomes Deputy CM, Aaditya Thackeray joins Cabinet
Dec 30, 2019, 04:12 pm
3 min read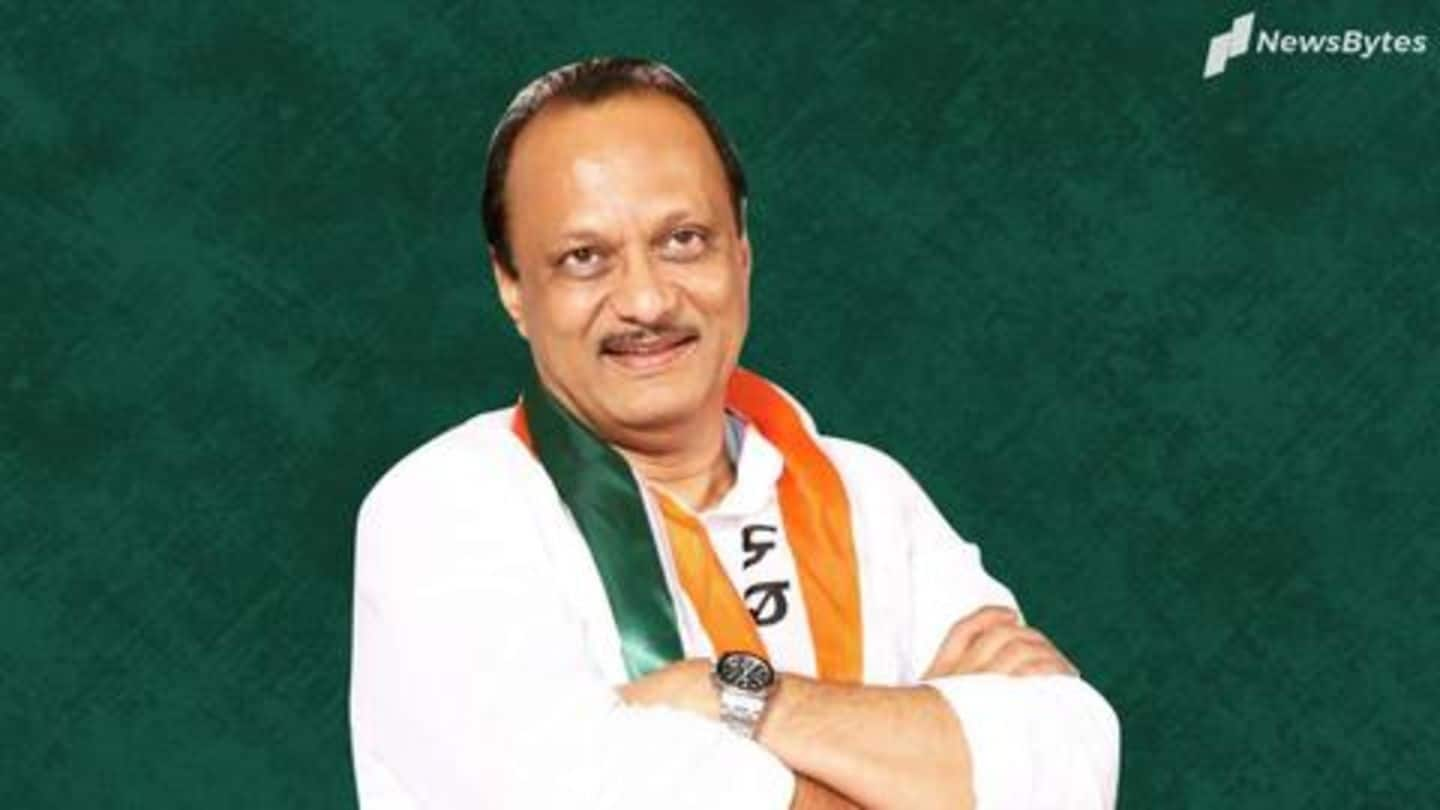 On Monday, Nationalist Congress Party's Ajit Pawar took oath as Maharashtra's Deputy Chief Minister, for the second time in less than two months. In November, he was sworn-in to the same post when BJP's Devendra Fadnavis became the state's CM. But the government crumbled after 80 hours, paving way for Shiv Sena-NCP-Congress combine to come to power. Subsequently, Uddhav Thackeray became the state's CM.
Context: Politics in Maharashtra went through 'Maha' crisis after polls
Maharashtra was supposed to be easy for BJP. Along with its pre-poll ally, Shiv Sena, BJP breached the magic number. But when Sena demanded a rotational CM arrangement, BJP showed reluctance. In the meantime, Pawar tried a coup by joining hands with BJP. His plan failed though, after most of the legislators chose to stay with NCP. Eventually, Fadnavis's government crumbled.
Here's how Sena, NCP, and Congress divided berths
Exact opposite ideologically-speaking, Congress, NCP, and Sena came on the same page due to common minimum program. As per the arrangements, Sena, which has 56 MLAs, got 14 ministerial berths, apart from the CM post. Meanwhile, NCP, which won 54 seats, bargained the deputy CM's post for itself and 16 ministerial berths. Separately, Congress, which won 44 seats, got Speaker's post and 12 positions.
36 ministers took oath including Congress' Ashok Chavan
Reportedly, 36 ministers, of both Cabinet and state ranks, took the oath today. A key name who was inducted in the Cabinet is Aaditya Thackeray, Uddhav's son, who won from Worli Assembly constituency. From Congress, 10 high-profile leaders were given seats in the Cabinet. They include former CM Ashok Chavan, Amit Vilasrao Deshmukh, and Varsha Eknath Gaikwad. Chavan could get the PWD portfolio.
Three women were included in Uddhav's new team
Notably, Maharashtra can't have more than 43 ministers. As per rules, a state council can't have more than 15% of the total number of MLAs. Of the 36 who took oath today, 26 became Cabinet ministers and 10 were given the position of junior ministers. Of the newly-inducted ministers, three are women, namely Congress' Varsha Gaikwad and Yashomati Thakur and NCP's Aditi Tatkare.
Those who supported Sena were rewarded
The new Cabinet also has four Muslim ministers. They are NCP's Nawab Malik and Hasan Mushariff, Congress' Aslam Shaikh, and Sena's Abdul Sattar. Just before Assembly polls, Sattar had ditched Congress and joined Sena. Three independents, namely Bacchu Kadu (Vidarbha), Shankar Gaddakh (Ahmednagar), Rajendra Yadravkar (Kolhapur), who had lent support to Sena, were duly rewarded as Uddhav included them in the Cabinet.
Loyalists were inducted, but Sanjay Raut's brother wasn't
While Sena gave Cabinet positions to loyalists like Sanjay Rathod, Gulabrao Patil, Dada Bhuse, Uday Samant, and Shambhuraje Desai, the party left Sanjay Raut's brother Sunil out. After it was reported that the firebrand leader is upset due to this, he said he only did his job and didn't expect anything in return. Former minister Ravindra Waikar also didn't get a seat in Cabinet.