BSP Chief Mayawati suspends party MLA for supporting CAA
BSP Chief Mayawati suspends party MLA for supporting CAA
Dec 29, 2019, 05:54 pm
3 min read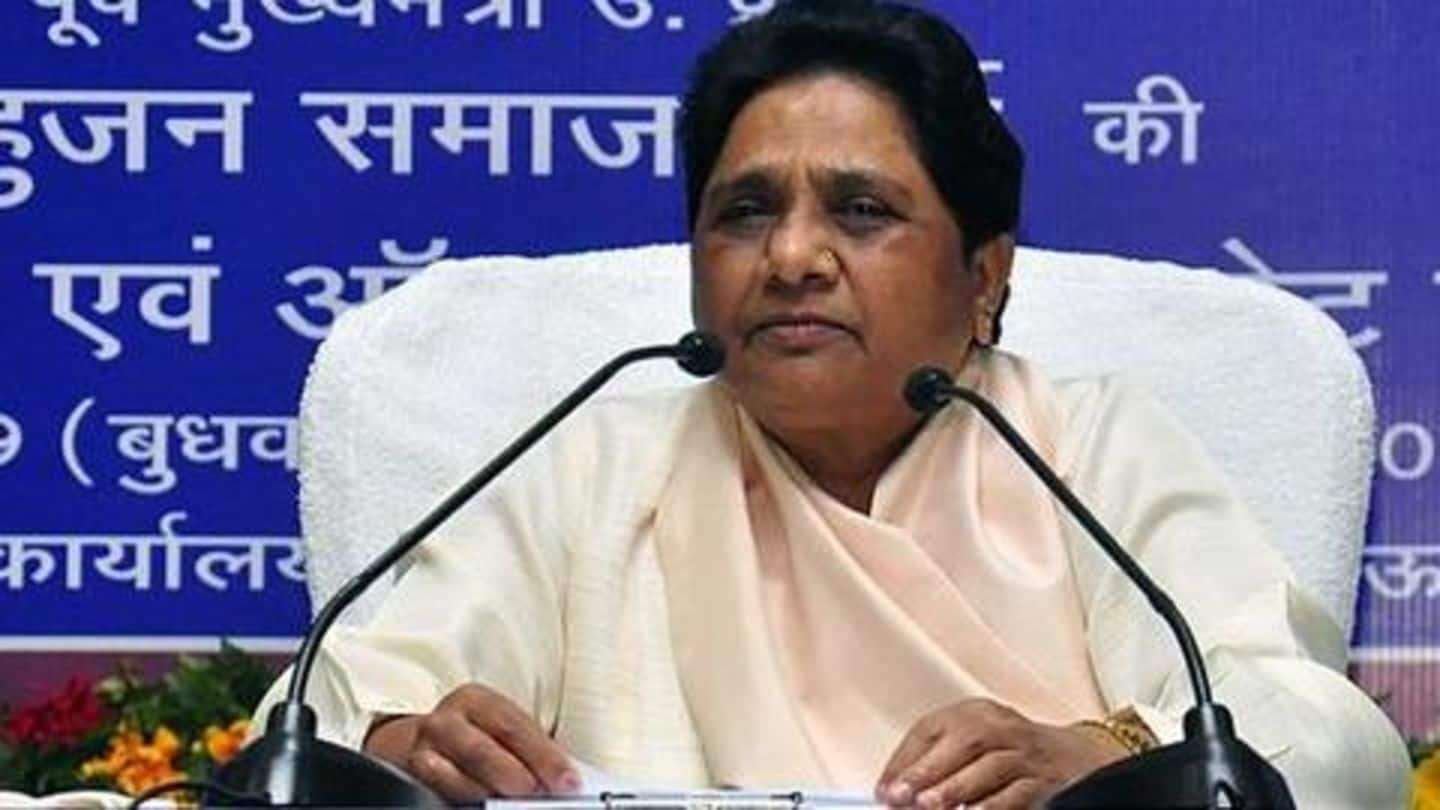 Former Uttar Pradesh Chief Minister and BSP boss, Mayawati, has suspended a party MLA from Madhya Pradesh after the latter allegedly supported the Citizenship Amendment Act (CAA). She tweeted that immediate action will be taken against MPs and MLAs if "discipline is broken". The MLA who had to face the brunt of Mayawati's anger is Ramabai Parihar, a legislator from Patheriya Assembly in Damoh.
CAA a great decision, should have been taken earlier: Parihar
At an event on Saturday, which was also attended by Union Minister Prahlad Patel, Parihar congratulated Prime Minister Narendra Modi and Home Minister Amit Shah for CAA. "It's a great decision which should have been taken much before... but it seems those in power in the past weren't competent in taking such a decision. I and my family support the CAA," she said.
Parihar isn't only suspended but banned from party events too
Upset with Parihar's remarks, Mayawati quickly took action against her. "The BSP is a disciplined party and if discipline is broken, immediate action is taken against MPs and MLAs of the party. BSP MLA Ramabai Parihar from Patheriya has been suspended from the party for supporting the Citizenship Amendment Act. She has also been banned from participating in the party events," she tweeted today.
Mayawati reminded BSP opposed the legislation
"The BSP was the first one to say that CAA is divisive and against the ethos of the constitution. Our party voted against the bill in the Parliament and we also urged the president to revoke it," another tweet of Mayawati read.
Here's what Mayawati tweeted
2. जबकि BSP ने सबसे पहले इसे विभाजनकारी व असंवैधानिक बताकर इसका तीव्र विरोध किया, संसद में भी इसके विरूद्ध वोट दिया तथा इसकी वापसी को भी लेकर मा राष्ट्रपति को ज्ञापन दिया। फिर भी विधायक परिहार ने CAA का समर्थन किया। पहले भी उन्हें कई बार पार्टी लाइन पर चलने की चेतवानी दी गई थी।

— Mayawati (@Mayawati) December 29, 2019
Naturally, BJP welcomed Parihar's statements, called them 'bold'
While BSP took stern action against Parihar, BJP welcomed her "bold comments". Rajneesh Agarwal, a spokesperson of BJP, said, "Many more politicians on the ruling side in Madhya Pradesh know that CAA is good for the country, but they do not dare to speak. Maybe, now they'll also come out and speak about what they think." BSP has two MLAs in MP's 230-seat assembly.
Earlier, Mayawati wanted Centre to address concerns of Muslims
To recall, BSP was among the parties which opposed CAA, which will expedite citizenship for non-Muslims from Bangladesh, Pakistan, and Afghanistan. As the new law has sparked protests all over the country, Mayawati urged Centre to address the concerns of Muslims. Facing criticism from many quarters, BJP said Muslims shouldn't worry and claimed those with "vested interests" were spreading rumors about the law.