Amit Shah to table Citizenship (Amendment) Bill today: Details here
Amit Shah to table Citizenship (Amendment) Bill today: Details here
Dec 09, 2019, 11:24 am
3 min read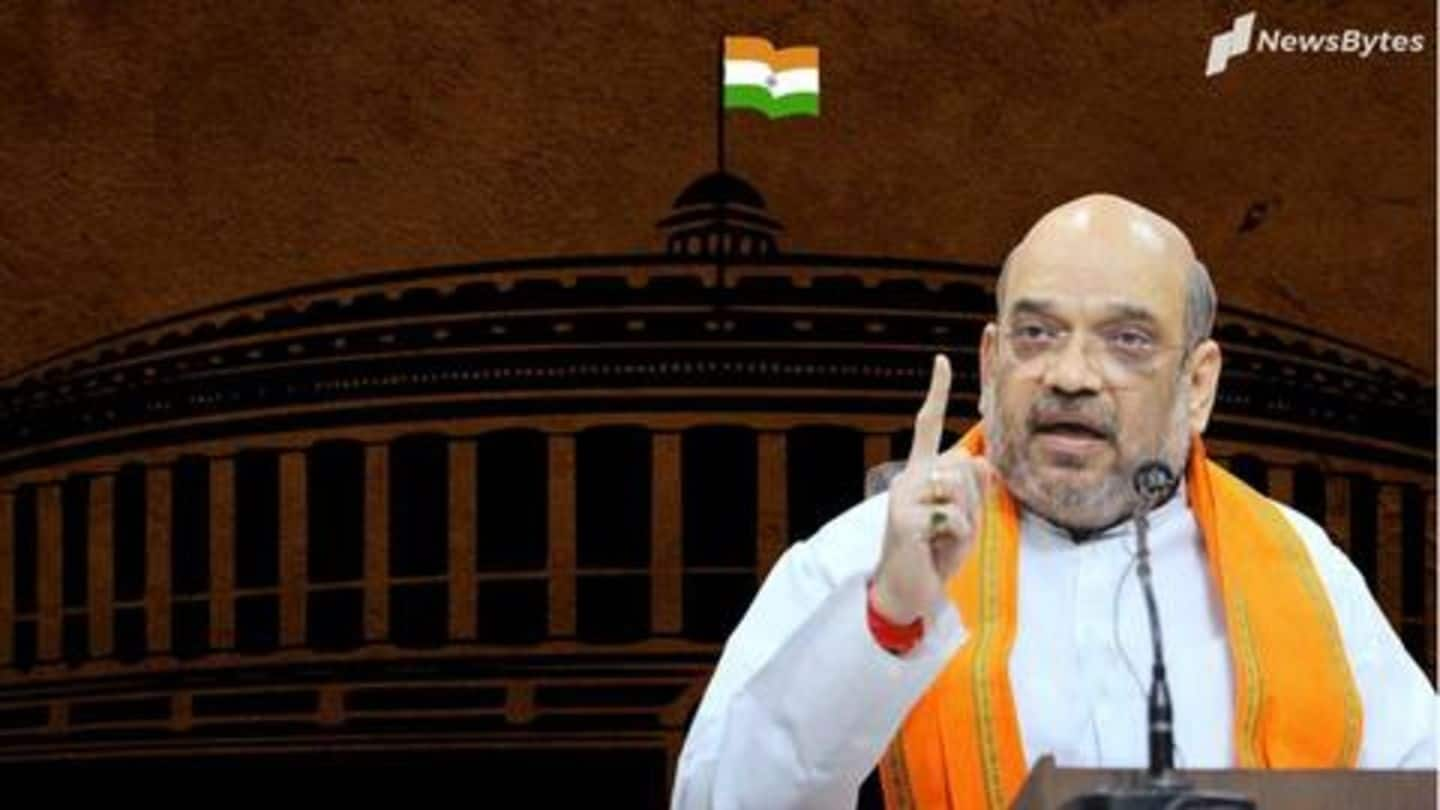 Union Home Minister Amit Shah will table the contentious Citizenship (Amendment) Bill in the Lok Sabha on Monday. The Bill, which seeks to provide Indian citizenship to non-Muslim immigrants from neighboring countries, has evoked massive protests in the Northeast. A plethora of politicians have also slammed the Bill, calling it "discriminatory" against a particular religion. Here's everything you need to know about it.
So, what is this Bill? Who all will benefit?
This Bill, if passed, will amend the Citizenship Act, 1955 and give citizenship to persecuted Hindus, Sikhs, Buddhists, Jains, Parsis and Christians of Pakistan, Bangladesh, and Afghanistan. The important criterion is that these undocumented people should have come to India till December 31, 2014. Notably, the draft Bill was cleared by Union Cabinet led by Prime Minister Narendra Modi last week.
But why are people protesting the Bill?
Now, citizenship is a sensitive topic in the Northeast. Many believe this Bill will change the demography of the region. The North East Students' Organization has called for an 11-hour shutdown on Tuesday. They argue this proposed Bill violates Assam Accord of 1985, according to which those who migrated to the area after March 24, 1971, will be deported, irrespective of their religion.
Things are not pleasant in Assam
Earlier, Manipur CM met Shah, came out satisfied
The agitation against the Bill prompted BJP-led Centre to introduce some provisions, like excluding regions that come under the Inner Line Permit regime and the Sixth Schedule of the Constitution. On December 3, Manipur Chief Minister N Biren Singh, along with a delegation met Shah, to voice concerns of his state. He said Shah promised steps will be taken to protect Manipur's indigenous communities.
Singh hinted ILP could be extended
After the meeting, Singh said two options, namely "re-establishment of the Entry and Exit Permit System which was in place till 1950, or extension of the ILP to Manipur" were discussed. "The Home Minister told us that if he finds it difficult to implement the Entry and Exit System, he will extend the ILP," the BJP leader told Indian Express.
Courtesy ILP, non-locals need permit for entry in some states
As per Entry-Exit system, all non-Manipuris, even if they are Indians, have to register at "Foreigners' Office", get a special permit, and also pay a fee. Similarly, ILP which exists in Nagaland, Mizoram and Arunachal Pradesh, specifies that non-locals need a special permit for entry.
Mamata Banerjee and Tharoor have already dismissed the Bill
The Bill has also evoked reactions from across the political spectrum. Trinamool matriarch Mamata Banerjee commented, "If you give citizenship to all communities, we will accept it. But if you discriminate on the basis of religion, we will fight it." Similarly, Congress' Shashi Tharoor said this Bill defies the basic "idea of India". Opposition parties have prepared a rebuttal for Shah's address in Parliament.
After first dud, will BJP taste success this time?
Defending the amendments, BJP's Himanta Biswa Sharma said it wants to "protect" persecuted minorities. So, how can it be expected to be "secular"? This is the second time PM Modi's government is hoping to pass the Bill. After introducing it in Lok Sabha in the previous tenure, the Centre failed to table it in the Upper House, leading to its lapse.