#PoliticalDangal: Ahead of Haryana elections, Babita Phogat, father join BJP
#PoliticalDangal: Ahead of Haryana elections, Babita Phogat, father join BJP
Aug 12, 2019, 01:56 pm
2 min read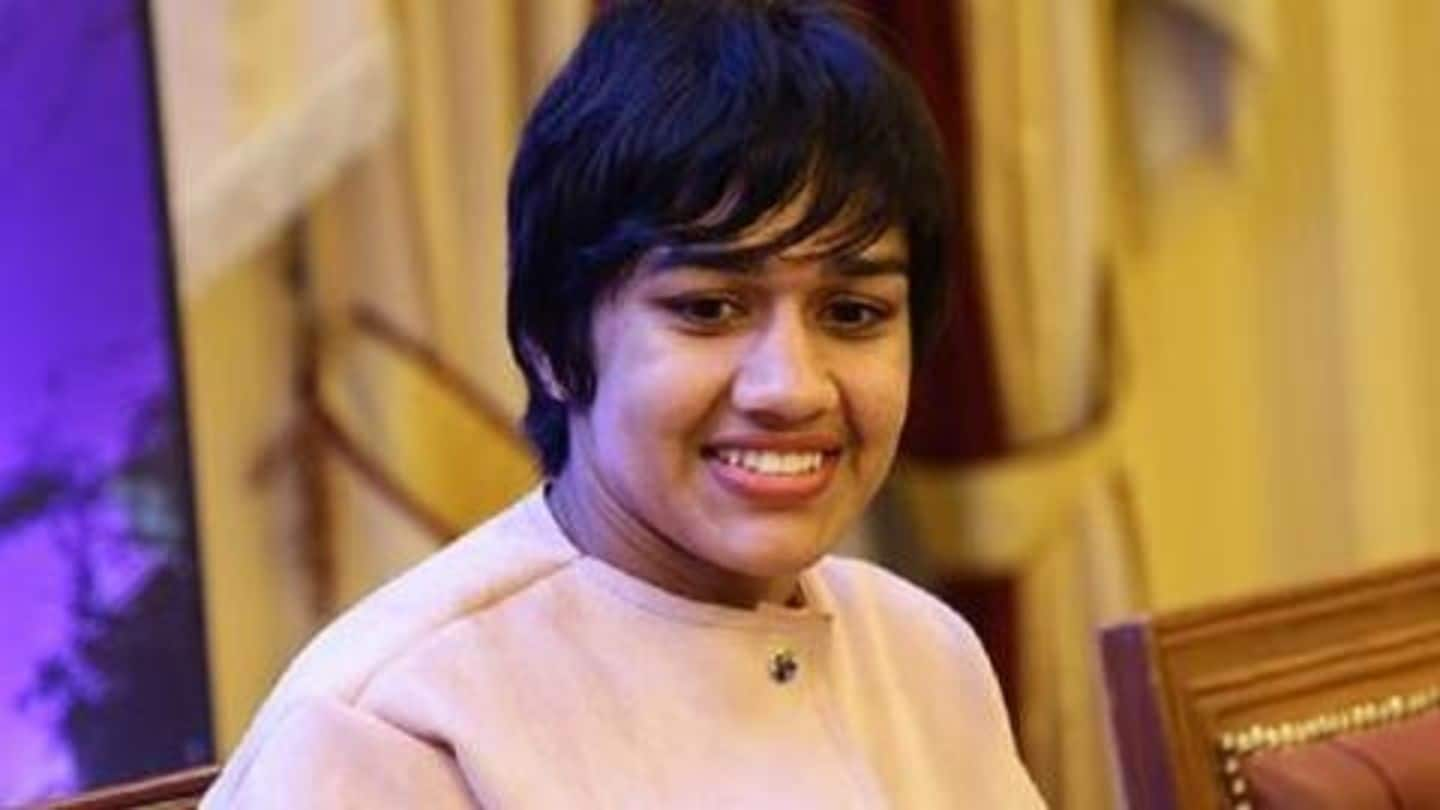 Ahead of crucial Haryana Assembly polls, wrestler Babita Phogat and her father Mahavir Phogat joined Bharatiya Janata Party on Monday. Interestingly, Mahavir had joined Ajay Chautala's Jannayak Janata Party before 2019 polls and was expected to get a ticket but was made the chief of the party's sports cell, instead. Perhaps unhappy with the development, he has now switched parties.
Daughter-father duo joined BJP in Rijiju's presence
The story of Mahavir and Babita, who is a three-time Commonwealth gold and silver medalist, inspired the Bollywood blockbuster Dangal. They were inducted in the BJP by Union Minister Kiren Rijiju in New Delhi's Haryana Bhawan. "Babita and I are on the way and heading towards Delhi," Mahavir said earlier. The saffron party hopes the father-daughter duo will boost their prospects in the state.
All ready for 'political Dangal'
After Khattar's words sparked row, Babita defended him
Recently, Babita also came out in support of Haryana Chief Minister Manohar Lal Khattar, who sparked a controversy with his comments on Kashmiri girls. While appreciating the success of 'Beti Bachao, Beti Padhao', Khattar said, "Some people are now saying that brides can be brought from Kashmir as well". After outrage, he claimed his words were distorted, and Babita also defended him.
CM didn't demean women, claimed Babita
हरियाणा के मुख्यमंत्री मनोहर लाल खट्टर जी ने ऐसा कोई बयान नहीं दिया है जिससे हमारी बहन बेटियों के बारे में गलत बोला गया हो मेरी मीडिया से प्रार्थना है कि उनके बयान को गलत तरीके से जनता के सामने पेश ना करें @mlkhattar https://t.co/9nsSYPGRJd

— Babita Phogat (@BabitaPhogat) August 10, 2019
Separately, Mahavir congratulated Centre for scrapping Article 370
Meanwhile, Mahavir hailed the Centre's decision to scrap Article 370 of the Constitution. "BJP government did a great work by scrapping Article 370 of the Constitution and bifurcating Jammu and Kashmir into two union territories," Mahavir said recently. He also heaped praises on Khattar-led government "for providing the state with a transparent government and recruiting youth in a fair manner".
Earlier, Babita sued state government for allegedly withholding her promotion
Babita and her father might be showering praises on Khattar, but earlier the former had filed a case against the state government. The 29-year-old wrestler, who was a sub-inspector in Haryana police, alleged the state government held her promotion to the post of deputy superintendent of police, despite her remarkable performance in sports. She lost the case and subsequently resigned.
Babita may get a ticket from Badhra or Dadri
The Phogat family hails from Balali village of Charkhi Dadri district. Speculations are rife that Babita could be given a ticket from either Badhra or Dadri assembly seats. Haryana, which has 90 assembly seats, will go into polls later this year.