Haryana CM Manohar Khattar's comments on Kashmiri girls spark controversy
Haryana CM Manohar Khattar's comments on Kashmiri girls spark controversy
Aug 12, 2019, 11:50 am
3 min read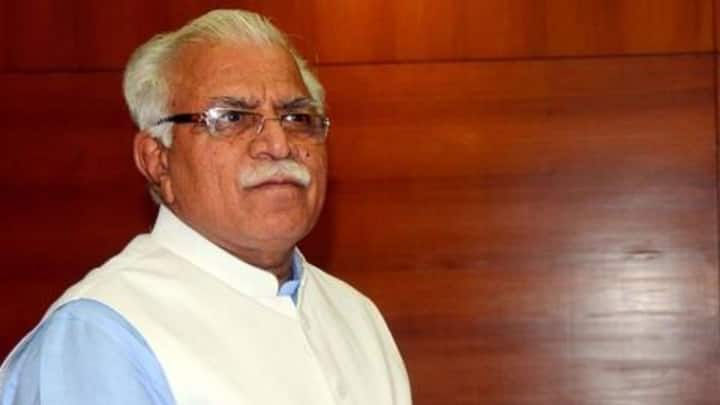 Haryana Chief Minister Manohar Lal Khattar landed himself in a soup on Saturday after his remarks on Kashmiri girls grabbed headlines. Speaking at a 'Beti Bachao, Beti Padhao' event, Khattar said the sex-ratio in his state has improved. He then said that people "joke" how Kashmiri girls can also be "brought" to Haryana for marriage, and his words garnered widespread criticism. Here's what happened.
Khattar's remarks about daughters-in-law stoked a row
Speaking on the success of 'Beti Bachao, Beti Padhao', Khattar said, "Our minister Dhankhar ji used to say that we will have to bring daughters-in-law from Bihar if the number of girls reduces and numbers of boys increases." "Now people say that since Kashmir is open, we can bring girls from there. Jokes apart, if there, is a good sex ratio, the balance in society will be right."
Lauding Beti Bachao campaign, Khattar said sex ratio improved
"Haryana was infamous due to the low birth rate of daughters. But then the government launched 'Beti Bachao, Beti Padhao' campaign, after which the number of girls born per 1,000 boys has increased from 850 to 933," Khattar added.
Subsequently, Rahul Gandhi slammed Khattar
Khattar's comments, which many opined wasn't as offensive since he said it in "jest", drew criticism from former Congress President Rahul Gandhi. Tweeting the news article, Rahul wrote, "Khattar's comment on Kashmiri women is despicable and shows what years of RSS training does to the mind of a weak, insecure and pathetic man." He added women aren't assets to be owned by men.
Crying foul, Khattar said his words were distorted
Earlier, a BJP MLA also made derogatory comments
As it turns out, Khattar isn't the only one who made problematic comments about Kashmiri girls. After Centre revoked special status of J&K, Muzaffarnagar BJP MLA Vikram Saini said party workers were "excited". Earlier, if a Kashmiri girl married someone from Uttar Pradesh, her state's citizenship was revoked, Saini explained to the crowd. Thereafter, he added that this problem is "solved" now.
After row, Saini said he didn't say anything wrong
Saying the entire country should celebrate, Saini said, "The Muslim workers should celebrate here. Get married there to a fair Kashmiri girl. There should be celebrations. Everyone should celebrate - be it Hindu or Muslims." Shockingly, Saini didn't regret his comments. "Now anyone can get married to a Kashmiri girl without any issue. That is all I said and it is the truth," he said.