Re-building bonds? Amitabh Bachchan starts following Congress leaders on Twitter
Re-building bonds? Amitabh Bachchan starts following Congress leaders on Twitter
Feb 22, 2018, 01:28 pm
2 min read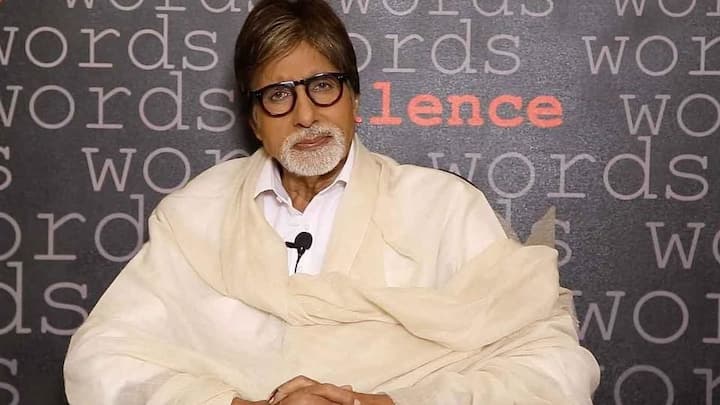 Is superstar Amitabh Bachchan getting close to the Congress once again? Speculations have abounded since social media users noticed he recently started following many party leaders on Twitter. After following Congress' official Twitter handle and Rahul Gandhi, he went on to follow many other leaders including P Chidambaram, Jyotiraditya Scindia, Kapil Sibal and Sachin Pilot. Bachchan, with 33mn followers, follows 1,730 people on Twitter.
The Bachchan-Gandhi friendship was once a formidable relationship
The Bachchans were once very close to the Gandhis. Relations began when Jawaharlal Nehru became friends with Dr Harivansh Rai Bachchan, then a Hindi Officer in the foreign ministry. Amitabh's mother Teji reportedly played an important role in getting Rajiv Gandhi married to Sonia, then a shy Italian girl. Ties continued after Indira Gandhi's assassination, with Amitabh and Rajiv now becoming good friends.
The Bofors scam was the beginning of the end
With Rajiv's encouragement, Amitabh contested the 1984 polls from Allahabad on a Congress ticket and won. But ties started getting strained after reports surfaced about Amitabh's involvement in the Bofors scam. After Rajiv's assassination in 1991, things worsened as the Gandhis blamed the Bachchans for leaving them alone during distress. The Bachchans, meanwhile, felt the Gandhis had left them midway in politics.
Growing closeness with the SP and Shiv Sena
The Bachchans started getting close to Amar Singh, with whose help Jaya Bachchan became a Samajwadi Party MP. He also developed ties with Bal Thackeray, Shiv Sena founder. This apparently triggered a clampdown on Amitabh by Congress, which wasn't fond of either. In 2005, during Congress' regime, as Amitabh laid in a hospital, he was hit with a Rs. 4.5cr I-T notice.
Amitabh Bachchan the face of many of BJP's campaigns
Over the years, Amitabh has been associated to the BJP through different projects, notably as the brand ambassador of Gujarat, as well as a promoter of Incredible India, the anti-polio and anti-tubercolosis campaigns, Swachch Bharat Abhiyan, and the family planning drive of the NRHM.
The superstar's recent Twitter activity has kept fans guessing
Apart from Congress leaders, Amitabh also recently started following other opposition leaders including Lalu Prasad and his daughter Misa Bharti (RJD), Nitish Kumar (JDU), Sitaram Yechury (CPIM), Omar Abdullah (NC) and Supriya Sule (NCP). Among AAP leaders he has started following, there's Manish Sisodia, Sanjay Singh, Gopal Rai, Ashish Khetan and Kumar Vishwas. He has also begun to follow BJP leaders Nitin Gadkari and Suresh Prabhu.