#Verdict2019: BJP asks 20,000 workers to come to Delhi
#Verdict2019: BJP asks 20,000 workers to come to Delhi
May 23, 2019, 09:04 am
1 min read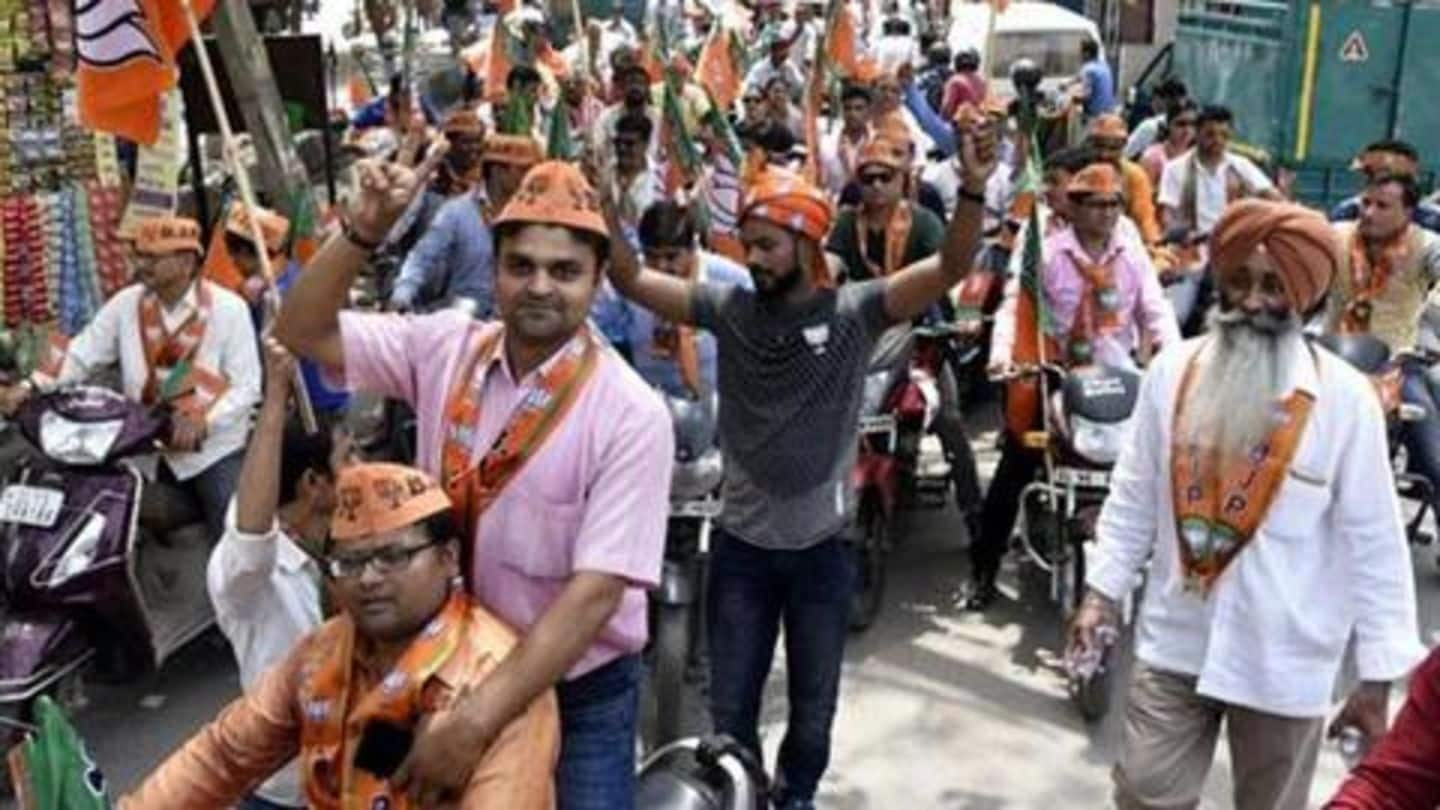 The counting of votes for Lok Sabha seats began at 8 AM on Thursday. While it is still early to conclude who will win the much-awaited elections, Bharatiya Janata Party is confident of painting the country saffron. As per reports, BJP has asked 20,000 workers to come to Delhi for Prime Minister Narendra Modi's "grand welcome". Here's more on this.
BJP has also ordered sweets weighing 350 kg
BJP has made elaborate plans for the big day. The Delhi leg of the saffron party has ordered laddoo and barfi weighing 350 kg. "The weight of the laddoos has been kept at 350 kg in line with Mission 350, our aim to win 350 seats. We will also officially kick-start the campaign for the Delhi Assembly elections from Thursday," a party member said.
Shah and Pragya take lead in Gandhinagar and Bhopal, respectively
Meanwhile, as per early trends, BJP President Amit Shah is leading from Gandhinagar by 25,000 votes. The seat, which is essentially BJP's bastion, sent stalwart LK Advani and Atal Bihari Vajpayee to the Parliament. Trends also hinted that controversial candidate Pragya Singh Thakur took a lead over Congress' Digvijaya Singh. BJP is said to be leading in 220 seats.