2019 general elections: 11 states might hold simultaneous polls
2019 general elections: 11 states might hold simultaneous polls
Written by
Shiladitya Ray
Aug 14, 2018, 12:08 pm
2 min read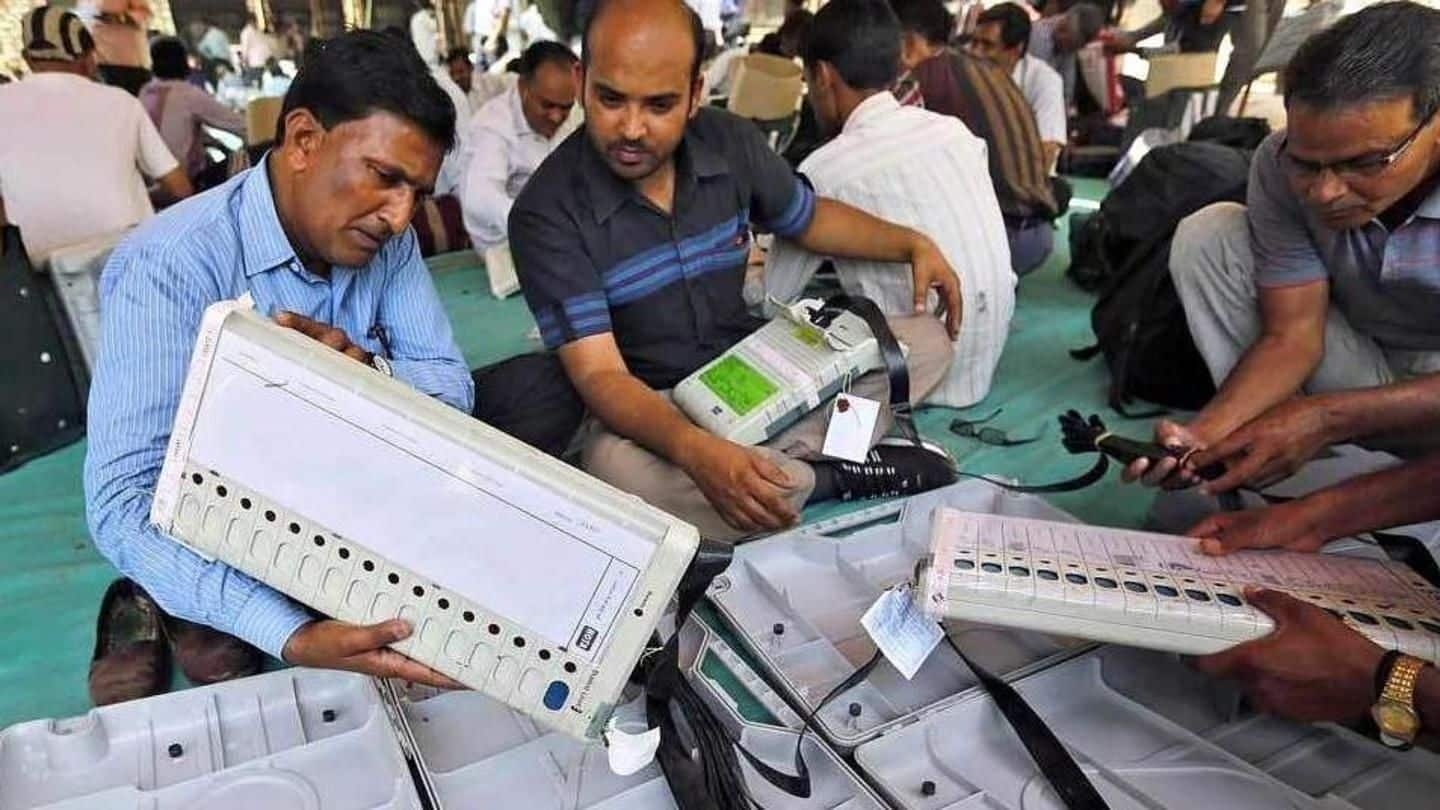 In a bid to push for the implementation of PM Modi's grand idea of 'one nation, one election', the BJP is mulling holding assembly elections simultaneously in 11 states, along with the general elections slated for the first half of 2019. Notably, a majority of these 11 states are under BJP rule, and most of them have agreed to support the idea. Here's more.
EC had snubbed the idea of simultaneous elections in 1983
The idea of simultaneous elections was turned down by the Election Commission in 1983 itself, but PM Modi revived the discourse after he came to power in 2014, and has advocated 'One Nation, One Election' several times.
Which 11 states is the BJP talking about?
The states in question are Madhya Pradesh, Chhattisgarh, Rajasthan, Haryana, Bihar, Jharkhand, Maharashtra, Telangana, Odisha, Andhra Pradesh and Mizoram, all of which are under BJP rule except for Andhra Pradesh, Telangana, and Mizoram that have TRS, TDP and Congress governments respectively. According to sources, the BJP is considering deferring some elections, and advancing others to make them coincide with the 2019 Lok Sabha polls.
States that need adjustments to their assembly poll schedule
The tenure of Assemblies in the BJP-ruled states of Madhya Pradesh, Chattisgarh, and Rajasthan will end in January 2019, and the BJP governments of these states might recommend governor's rule for a brief period so that assembly elections can coincide with the Lok Sabha polls. Similarly, the BJP is also looking to advance polls in Haryana, Jharkhand, and Maharashtra to make them coincide.
Apart from Congress-ruled Mizoram, every state has fallen in line
Insofar as the other five states are concerned, Andhra Pradesh (TDP), Telangana (TRS), and Odisha (BJP) are anyway slated to have their assembly polls alongside the 2019 general elections. Meanwhile, Bihar CM and JD(U) chief Nitish Kumar has also agreed to support the BJP's proposal and is mulling shifting its assembly elections from 2020 to 2019. Congress-ruled Mizoram, however, has opposed the idea.
Amit Shah sparked the discussions surrounding simultaneous elections
The talks surrounding simultaneous elections surfaced after BJP chief Amit Shah, on Monday, wrote to the Law Commission advocating simultaneous polling in 2019. Shah argued that simultaneous elections would help in reducing polling expenditure, and ensuring that India isn't in 'election mode' all year. However, Congress, TDP, Trinamool Congress, AAP, DMK, JD(S), and Left Parties have opposed the move.