BJP's Muslim-face refuses to campaign for Pragya, then puts conditions
BJP's Muslim-face refuses to campaign for Pragya, then puts conditions
Apr 26, 2019, 01:09 pm
3 min read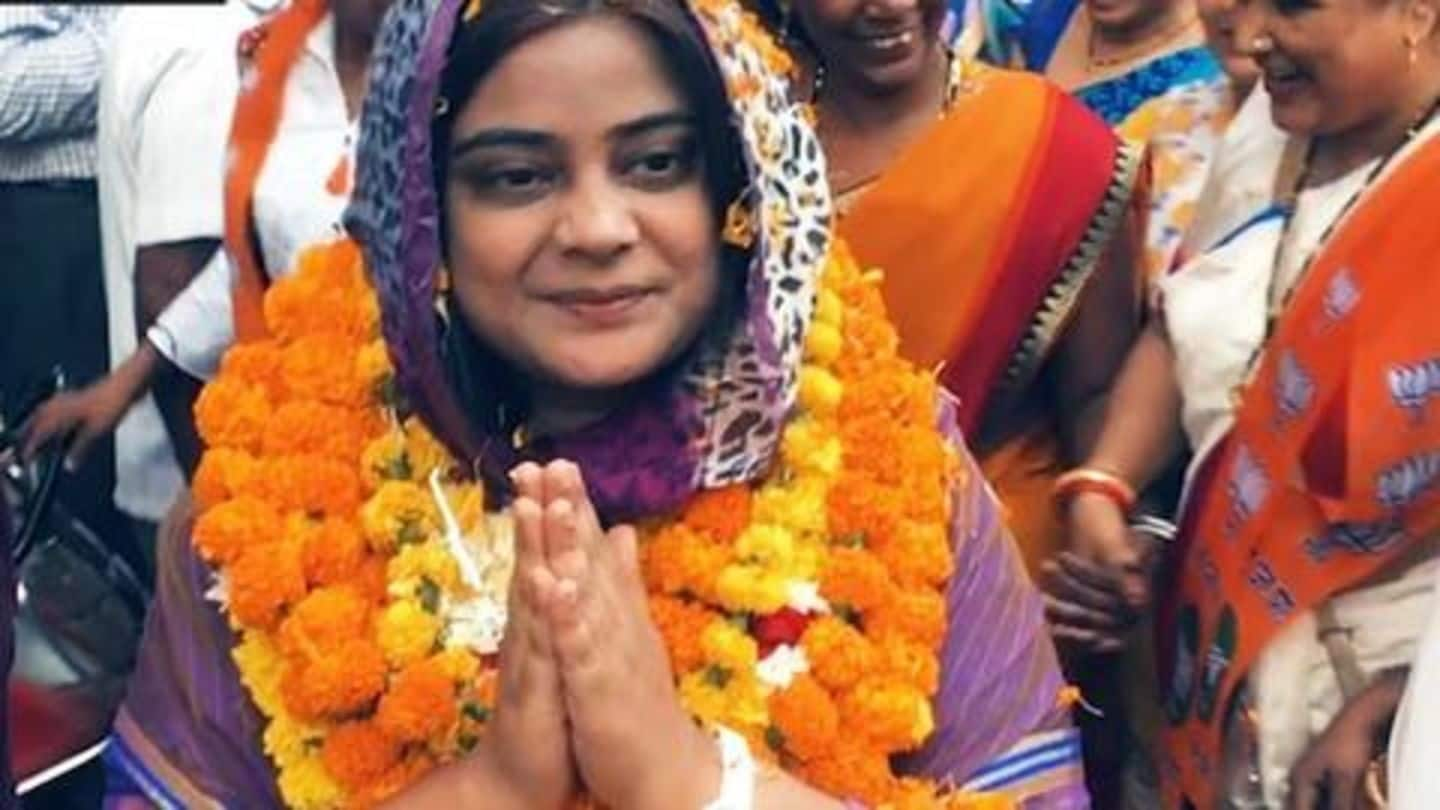 Fatima Rasool Siddique, the only Muslim candidate whom BJP gave a ticket in last year's Madhya Pradesh assembly polls, on Thursday said she would campaign for Pragya Thakur only if she apologizes to Muslims. Pragya, whom BJP fielded from Bhopal Lok Sabha seat, has been making controversial statements. Her words got Election Commission's ire which served her notices too. Here's what happened.
Communal and obnoxious: Pragya's comments hurt Fatima
Fatima, who contested from Bhopal North seat and lost, dubbed Pragya's statements as "communal and obnoxious". "I won't campaign for her as she has made statements like waging a 'dharm yudh' (crusade)," Fatima told PTI. She added that Pragya's comments on martyred ATS Chief Hemant Karkare hurt her. Fatima reminded that Karkare laid down his life battling terrorists during 26/11 attacks.
Pragya stoked controversy by disrespecting Karkare
To recall, Pragya, an accused in the 2008 Malegaon blast case, courted controversy when she spoke ill about Karkare. Pragya alleged she was tortured in police custody and she 'cursed' Karkare. She boasted the celebrated cop died because of her words. Thereafter, EC sent a notice to Pragya. Later, she said her opinion was personal and added Karkare was a martyr.
Fatima said Pragya was hurting reputation of Shivraj Singh Chouhan
Fatima went on to say Pragya's comments damaged the reputation of former Madhya Pradesh Chief Minister Shivraj Singh Chouhan. "Her statements have damaged the image of Shivraj Singh Chouhan, who has good connect with Muslims," Fatima said, and added that Chouhan believes in 'Ganga Jamuna Tehzeeb'. As Fatima's comments gained attention, she said she would campaign for Pragya if she apologizes.
Does Pragya respect hijab, asked Fatima
"I respect saffron but does Pragya respect hijab? If Pragya respects hijab then she must apologize to the Muslim community and then I will surely campaign for her," Fatima told ANI.
Fatima underlined she had no issues with BJP
On being asked if she had any complaints with BJP, Fatima answered in the negative. She underlined that days of dividing Hindus and Muslims are gone as people have become wiser. "No one has raised voice against Pragya but I have raised my voice. I have given my message and filed a complaint against it with the party," she added.
Meanwhile, Pragya sparked another row with her terrorist barb
Meanwhile, Pragya, who has been fielded against Congress stalwart Digvijaya Singh, sparked another row. The firebrand leader called Singh's ten-year-rule in the central state a "terrorist regime". And now, Congress is mulling moving EC. "She hurls wild allegations against Mr. Singh. She needs to restrain herself. We are going to lodge a complaint against her with EC seeking strong action against her," Congress said.