BJP asks Pragya Thakur to avoid controversial statements
BJP asks Pragya Thakur to avoid controversial statements
Apr 22, 2019, 02:10 pm
2 min read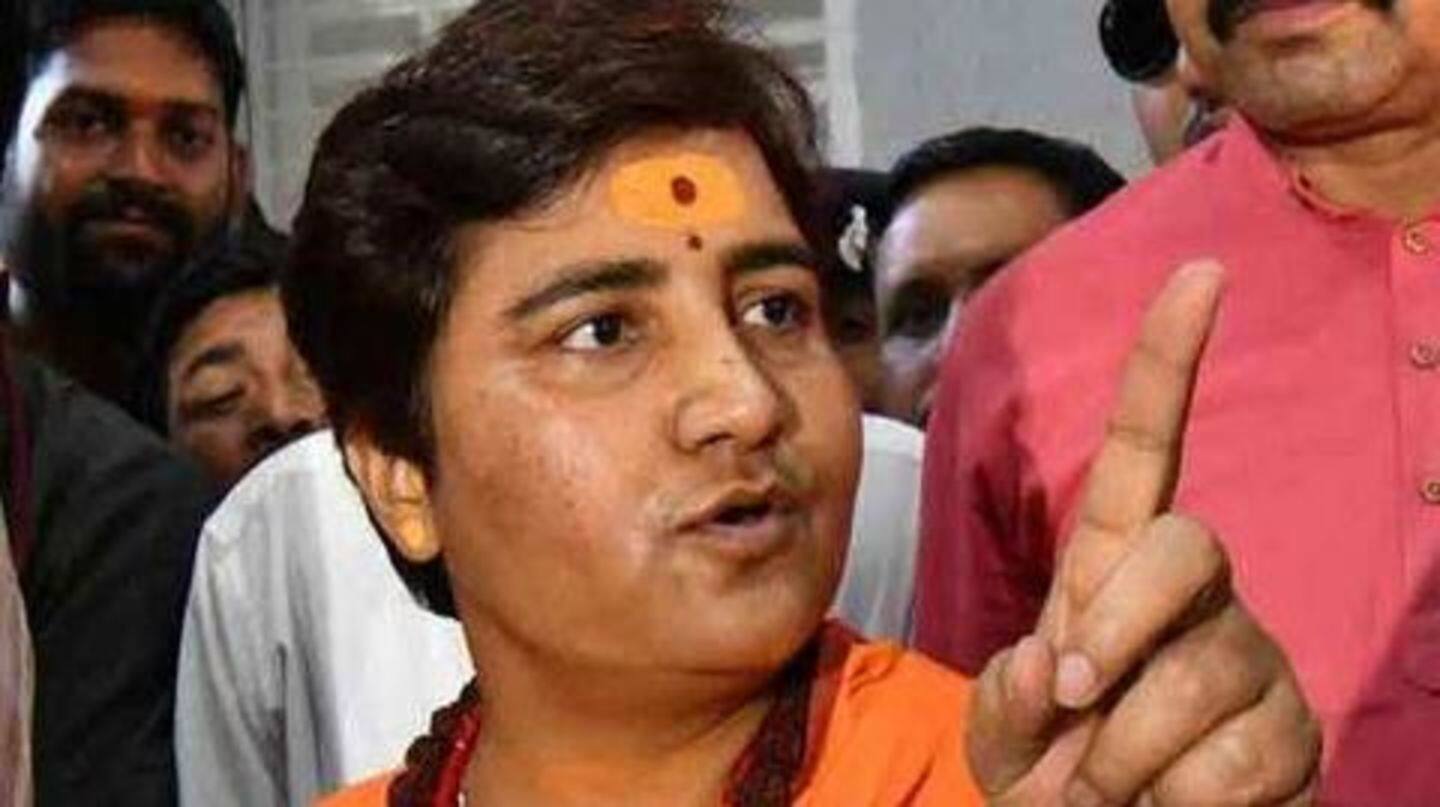 Since she joined politics last week and given a ticket by BJP from Bhopal, Sadhvi Pragya Singh Thakur has been in news for her provocative statements. And on Sunday, BJP summoned her and told her to stick to her stories of alleged torture in jail. The meeting lasted for four hours and Pragya was directed to remain careful, reports NDTV. Here's what went down.
To take on seasoned Digvijaya, BJP chose Pragya
For Bhopal, the seat which has voted for BJP since 1989, Congress fielded stalwart Digvijaya Singh. In a fix after the announcement, BJP inducted hardliner Pragya into the party. Notably, Pragya is the prime accused in the Malegaon blast case of 2008 in which five people died and 100 were injured. She was arrested in 2008 and granted bail in 2017 on health grounds.
Pragya claimed her 'curse' led to Hemant Karkare's death
Soon after starting her campaign trail, Pragya made a controversial remark. She said former Mumbai ATS Chief Hemant Karkare died after she 'cursed' him for torturing her in prison. Karkare was the one who led the team which arrested Pragya. Being totally insensitive towards the martyr who died fighting terrorists during 26/11 attacks, Pragya said she told Karkare his clan would be wiped off.
Later, Pragya said she helped in Babri Masjid demolition
On Saturday, Pragya stoked another controversy when she said she helped raze Babri Masjid in Ayodhya in 1992. Speaking on the sensitive Ram temple issue, Pragya said the demolition emboldened self-respect of Indians. "I feel extremely proud that God gave me this opportunity (to bring down the structure). We will make sure that a Ram Temple is built at that site," she said.
EC has already served two notices to Pragya
Taking cognizance of her statements, the Election Commission served two notices to Pragya. As her comments on Karkare gave fodder to the Opposition, Pragya said she considered him a martyr and apologized. Later, she asked media to bring an apology from those who 'tortured' her.
Despite backlash, BJP is standing by its decision
Despite Pragya's candidature casting doubts on BJP's promise of fighting terrorism, the party is standing by its decision. Party President Amit Shah said, "It is absolutely a right decision. The allegations against her are baseless. Nothing against her or Swami Aseemanad have been proved." Earlier, Prime Minister Narendra Modi also defended the decision by saying it was shameful a 'sadhvi' was tortured.