Will BJP choose hardliner Sadhvi Pragya to take on Digvijaya?
Will BJP choose hardliner Sadhvi Pragya to take on Digvijaya?
Apr 09, 2019, 05:48 pm
3 min read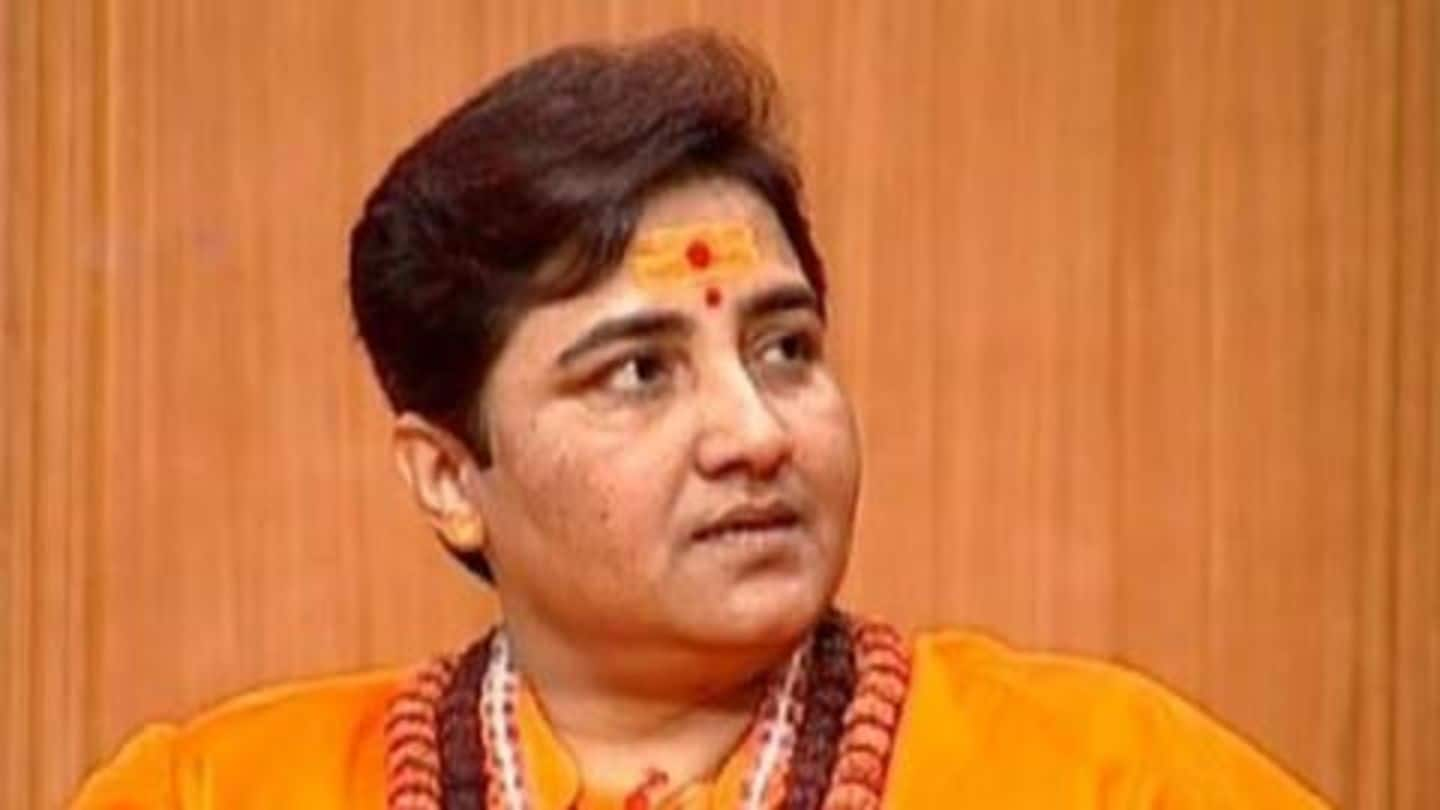 The Bharatiya Janata Party (BJP) is mulling all its options for the Bhopal Lok Sabha seat, which has been its bastion for almost three decades. Congress, which hasn't won the constituency after 1984, fielded Digvijaya Singh from the "tough seat", and BJP might give a ticket to Hindu hardliner Sadhvi Pragya Singh Thakur. If that happens, Bhopal will witness a highly-polarized battle. Here's why.
Bhopal has voted for BJP for decades
Losing the citadel Bhopal would serve as a huge setback for BJP. Congress' KN Pradhan won the seat in 1984 and since then no one from the grand old party represented Bhopal in Lok Sabha. The seat is currently held by Alok Sanjar, who defeated Congress' PC Sharma. Bhopal also elected BJP MPs Sushil Chandra Verma, Uma Bharti, and Kailash Chandra Joshi.
Singh took the "toughest seat", challenge hurled by Nath
Congress, which is eyeing resurrection in upcoming polls, sent Singh to Bhopal. Reportedly, he wanted to fight polls from Rajgarh but Chief Minister Kamal Nath threw a challenge at him. Nath said Singh should fight from the "toughest seat", and the latter accepted it. Thanking Nath for thinking him worthy enough for a battle, Singh said he would follow the orders of top brass.
BJP was mulling Shivraj Singh Chouhan's name
Singh's candidature put BJP in a fix and some reports claimed the party was thinking to field former Chief Minister Shivraj Singh Chouhan. However, latest speculations suggest BJP might take the hardline stand in Bhopal with Pragya. Pragya, who lacks political experience, maintained she was ready to "defeat the enemy". "I am ready to take the plunge and defeat Digvijaya Singh," she said.
Pragya was accused in Malegaon blast case, was acquitted later
To recall, Pragya was arrested in connection to Malegaon blast case of 2008 but last year the NIA released her. The probing agency concluded it didn't have "prosecutable evidence" against her. In one of her interviews, Pragya claimed she became the victim of a political conspiracy hatched by UPA and slammed former Finance Minister P Chidambaram for coining the term "saffron terror".
Pragya also has scores to settle with Singh
Notably, Pragya also holds Singh responsible for damaging her public status. Singh had called the Batla House encounter "fake" and went as far as visiting Azamgarh to meet families of alleged Indian Mujahideen terrorists. Pragya said she is facing health issues, for which Singh is responsible. "I can never forget the scars he has left in my life," she added.
BJP is looking at all factors
Notably, Pragya's name was suggested by BJP veteran and former Rajya Sabha member Raghunandan Sharma. "In such an election, a true nationalist like Pragya who dedicated herself for the ideology, if joins the fray, is a good thing," Sharma said. For BJP, the biggest concern is Pragya's ideologies. Her explosive statements might invite ire from Election Commission, hence BJP hasn't taken a decision yet.