#ThatWas2019: 7 times politicians shocked us with their controversial statements
#ThatWas2019: 7 times politicians shocked us with their controversial statements
Dec 30, 2019, 04:04 pm
3 min read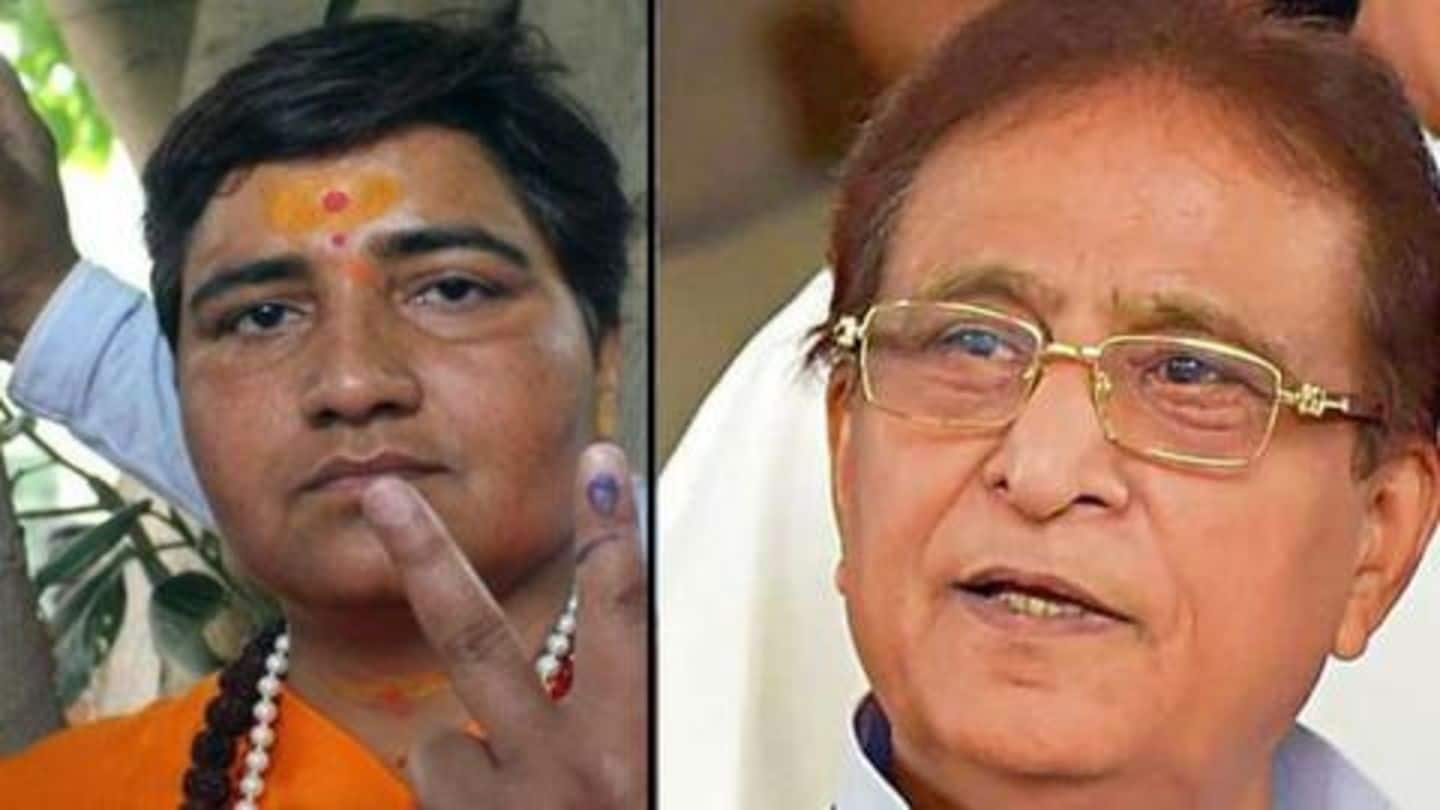 Do you remember the last time our politicians were decent in public fora? Yeah, we neither! And this year, insanity and absurdness on public platforms touched new lows, courtesy the general elections. Leaders kept courting controversies with their remarks, and newsrooms remained abuzz. As the year comes to an end, we look at all the times leaders shocked us with their words.
Azam Khan, the khaki underwear reference, and sexism
Samajwadi Party leader Azam Khan showed how sexist he is, when he spoke about Jaya Prada at an election rally. Dismissing his former aide, who had joined BJP before polls, Khan said he always knew Jaya wore khaki underwear, a reference to RSS. His comments got him notices from Election Commission. He won from Rampur Lok Sabha seat, nevertheless.
Sam Pitroda, 1984 riots, and his apathy
Senior Congress leader Sam Pitroda, seen as a close aide of Rahul Gandhi, was miffed that BJP kept bringing 1984 riots during electioneering and blamed former Prime Minister Rajiv Gandhi for the carnage. Displaying complete apathy, Pitroda said, "What happened in 1984, happened. What have you done?" He later apologized, apparently on Rahul's orders, and said his Hindi wasn't that good.
Pragya Singh Thakur, Hemant Karkare and her curse
Terrorism-accused Pragya Singh Thakur, who won from Bhopal seat, said 26/11 martyr Hemant Karkare died because of her "curse". The ATS officer had grilled Thakur for her alleged involvement in the Malegaon blast case, and Thakur said he tortured her. She later apologized. Thakur sparked another row by calling Mahatma Gandhi's killer Nathuram Godse a "patriot", forcing Prime Minister Narendra Modi to reprimand her.
Yogi Adityanath, Ali-Bajrang Bali, and his love for communalism
Uttar Pradesh Chief Minister Yogi Adityanath loves creating a religious divide, and he showed it once again, before polls. Taking a jibe at Opposition, he said, they might have faith in "Ali", but he has "Bajrang Bali" with him. Taking cognizance of the matter, Election Commission banned him from campaigning for 72 hours. He was also slammed for calling the Indian Army "Modi's Sena".
One BJP leader insulted Mayawati, another Rahul Gandhi
BJP's Sadhna Singh crossed limits of decency when she said Mayawati was "worse than kinnar, because she is neither a man nor a woman". Another BJP leader who sparked row was Anant Hedge who asked Rahul to prove his lineage. "How did a person born to a Muslim father and Christian mother become a Gandhi? A Brahmin? Will he give DNA proof?" he said.
Moon Moon Sen, Asansol violence and her bed tea
As the great Indian political circus kept us busy during the election, Moon Moon Sen took the cake with her statements. On April 29, her constituency Asansol went to polls and large scale violence was reported. When Sen was asked about it, she claimed she was unaware of it as she got her bed-tea "late". We are not making this up!