Amid Sena's jibes, Fadnavis says no 50-50 deal was signed
Amid Sena's jibes, Fadnavis says no 50-50 deal was signed
Oct 29, 2019, 04:19 pm
3 min read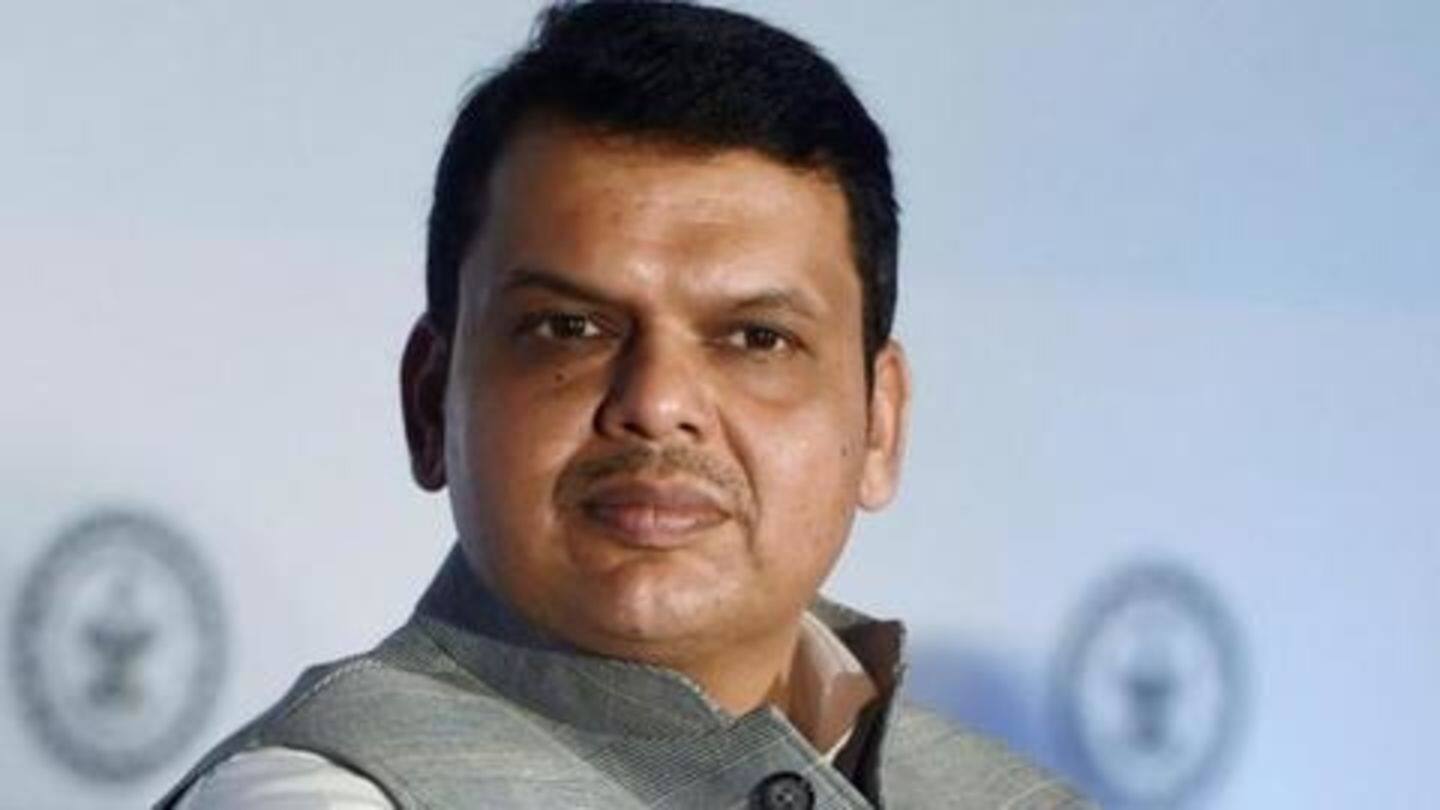 After keeping silent for days and sort of keeping up with the antics of Shiv Sena, BJP's Devendra Fadnavis broke his silence on Tuesday. Asserting that he will be Chief Minister of Maharashtra for the next five years, Fadnavis added that no rotational deal was signed with Sena. "Amit Shah (BJP president) told me no formula had been discussed for chief ministership," he said.
Context: After BJP's disappointing performance, Sena increased its demand
Sena, led by Uddhav Thackeray, and BJP entered into a pre-poll alliance, but after Thursday's results, their infighting spilled over the news. With 105 seats, BJP needed Sena's help to form the government, but latter said it will support only if they share power equally. Sena, which won 56 seats and has the support of five independents, wants "written assurance" from BJP.
Fadnavis said neither BJP nor Sena are exploring other options. "There is no plan B," he pointed out. He also said both saffron parties will provide a stable and efficient government to Maharashtra. Notably, BJP will elect its legislative party leader tomorrow. "Prime Minister Narendra Modi has already announced the name and the meeting will be a formality," he said.
Interestingly, Fadnavis also took a dig at Sena's mouthpiece, Saamna, whose editor is Sanjay Raut. He said the Maratha daily only excels in derailing talks. "We don't give Sanjay Raut importance but people wonder why they fight elections together and then say such things," he reportedly said. He also reminded that Sharad Pawar's NCP has clarified it will not support Sena.
As soon as the statement surfaced, Raut came up with a sharp retort. Hitting back at Fadnavis, the only CM to complete a full term in Maharashtra in nearly 50 years, Raut said, "If he has the support of 145 MLAs (majority mark in assembly), he can form the government." He added, "Fadnavis is wrong when he says there was no agreement on 50-50."
Raut reiterated that Sena will not back down
"We are not those people who run after power, but the 50-50 agreement was done between both the parties in front of the media. We will demand our rights," Raut said. Earlier in the day, he reminded BJP that there's no Dushyant Chautala in Maharashtra.
All eyes are set on Shah's (probable) meeting with Thackeray
With Fadnavis ditching his behavior and going public with BJP's plans, it's left to be seen if Sena will water down its demands. To note, Shah might meet Thackeray tomorrow after having a word with elected MLAs. Hinting that Sena will not settle easily this time, the party boss had said they fought on fewer seats and can't always be accommodating.