Health Minister says ex-PM Morarji Desai consumed cow urine
Health Minister says ex-PM Morarji Desai consumed cow urine
Written by
Siddhant Pandey
Sep 08, 2019, 07:28 pm
3 min read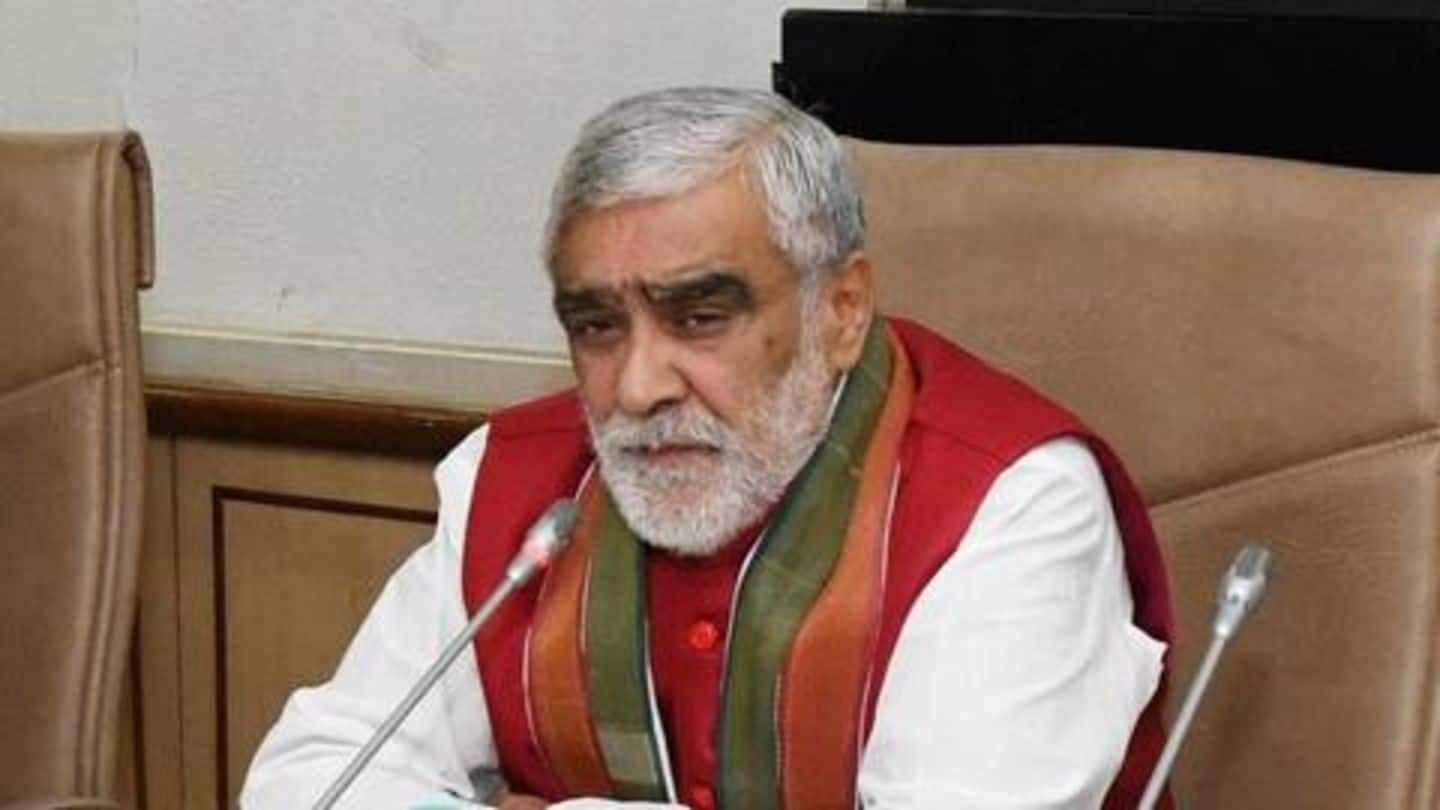 On Sunday, the Union Minister of State for Health and Family Welfare Ashwini Kumar Choubey said that the former Prime Minister Morarji Desai used to drink cow urine for its medicinal properties. The statement comes a day after Choubey had said that the AYUSH Ministry is seriously working on using cow urine to make medicines. Here's more on what he said.
'Former PM Morarji Desai Ji used to drink cow's urine'
The Health Minister told ANI, "We see that many times, people drink urine to cure their disease. Our former prime minister Morarji Desai Ji himself used to drink cow's urine." Choubey stressed on the need to do more research on cow urine saying that it has the potential to treat various diseases. "Cow urine is powerful in its own," he said.
AYUSH Ministry preparing cancer medicines from cow urine: Choubey
Choubey also said that the Ministry of Ayurveda, Yoga, and Naturopathy, Unani, Siddha and Homoeopathy (AYUSH), which furthers development, education, and research in the field of alternative medicine, is preparing medicines from cow urine to treat cancer.
'Cow urine even used for treating incurable disease like cancer'
Earlier on Saturday, Choubey had said, "Cow urine is used in the preparation of several types of medicines. It is used even for the treatment of incurable disease like cancer. The urine of the indigenous variety of cow is often used. The Ministry of AYUSH is seriously working on it." He further said, "The government is working on the protection and conservation of cows."
Health Ministry studying cancer treatment proposal under Ayushman Bharat-PMJAY scheme
Choubey added that the Health Ministry is studying a proposal for cancer treatment under the Ayushman Bharat Pradhan Mantri Jana Arogya Yojana (PMJAY). He also raised concerns about the rise in diseases such as diabetes and cancer.
Choubey Ji's statement is regressive: BSP leader Sudhindra Bhadoria
Meanwhile, deeming the statement "objectionable", BSP leader Sudhindra Bhadoria said, "I think when the nation is progressing in science, technology and other spheres of education, this statement of Choubey Ji is regressive." Bhadoria added, "Without any scientific knowledge or experiments and also without the concurrence of the medical department and health ministry such statements coming from a senior minister of the government are objectionable."
Earlier, Pragya Thakur had claimed cow urine cured her cancer
In the past, Bhopal MP Pragya Thakur had claimed that she is a "living example" of cow urine curing cancer, having treated her ailment by consuming cow's urine. She had also said that rubbing a cow a certain way can help control your blood pressure. In July, Uttarakhand CM Trivendra Singh Rawat had said that cows are the only animals capable of exhaling oxygen.
Breed female cows to end lynchings: Union Minister Giriraj Singh
In fact, last week, Union Minister for Animal Husbandry Giriraj Singh said that in the coming future, only female calves would be born through artificial insemination and sex-sorted semen. He later said that this would help end mob lynchings in the name of cow protection.