On day-long fast, Chandrababu Naidu attacks Modi, gets opposition's support
On day-long fast, Chandrababu Naidu attacks Modi, gets opposition's support
Feb 11, 2019, 12:48 pm
3 min read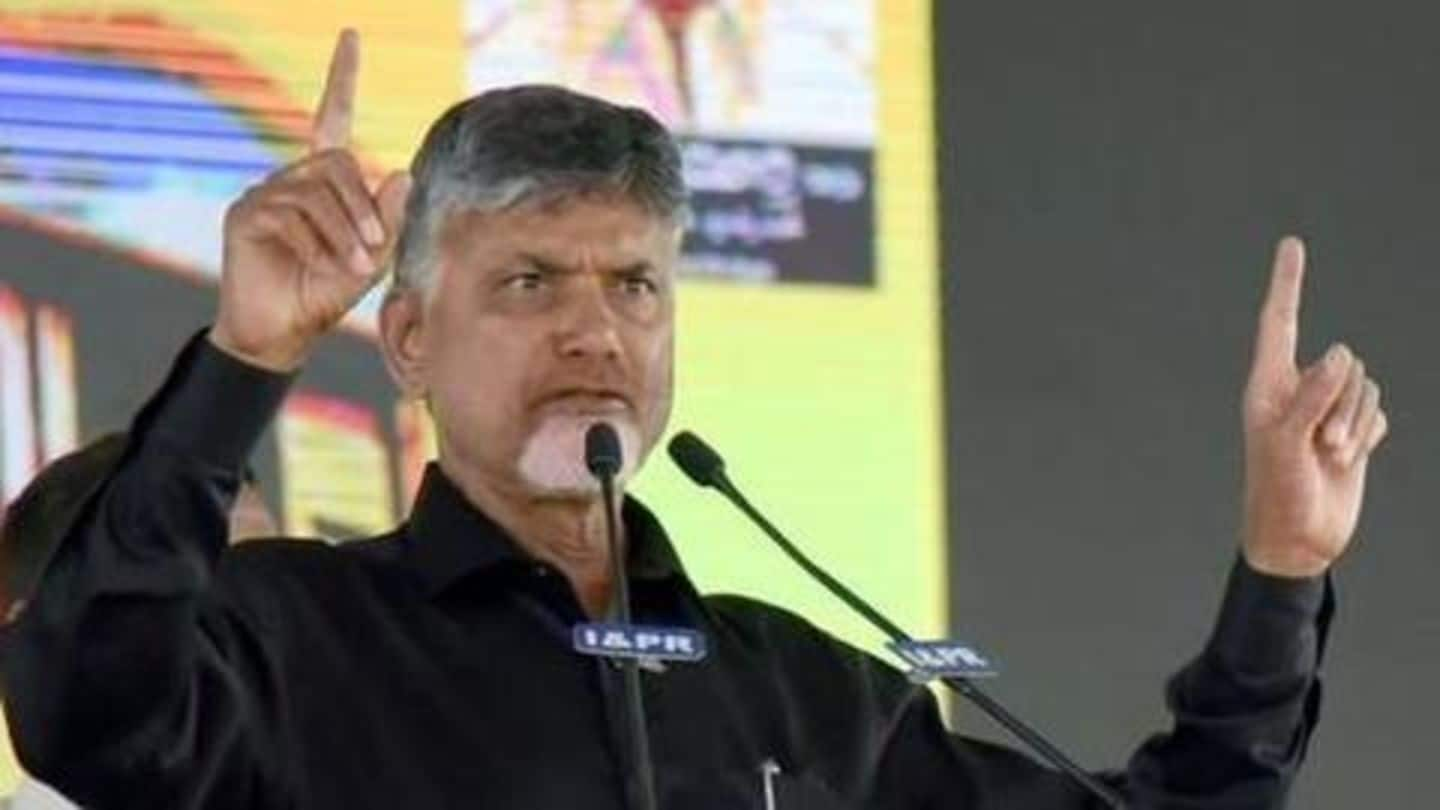 Andhra Pradesh Chief Minister Chandrababu Naidu, who started his day-long fast in New Delhi on Monday, slammed Prime Minister Narendra Modi for not granting special status to the state. The TDP chief started his 'Dharma Porata Deeksha' at Andhra Pradesh Bhavan and is expected to be joined by several MPs, MLAs, and MLCs. Before starting his hunger-strike, Naidu paid obeisance to Mahatma Gandhi.
Backstory: Naidu wants special status for Andhra Pradesh
Telangana was carved out of Andhra Pradesh in 2014 and Naidu has been demanding a special status since then. Upset that PM Modi didn't fulfill the promises, Naidu quit NDA last year. In July 2018, TDP moved a no-confidence motion against BJP in Lok Sabha. Notably, Naidu's protest comes after PM Modi slammed him in a rally in the state on Sunday.
Naidu and protests: A brief history
Notably, this isn't Naidu's first such protest. On April 20, 2018, he sat on a fast in Vijayawada demanding special status. In 2013, he started a hunger strike at the same venue. Back then, he said both states should get equal rights if Andhra is divided.
Won't tolerate attacks on self-respect, says Naidu
Lambasting PM Modi, Naidu said 5 crore people of Andhra won't budge and they know how to get the promises fulfilled. He added attacks on self-respect won't be tolerated. "I am warning this government and particularly the PM to stop attacking an individual," he said. "I came here to remind you of the promises made in the AP Reorganisation Act," Naidu added.
Meanwhile, opposition leaders throw their weight behind Naidu
Naidu, who has been playing an important role in consolidating allies against the BJP, got the support of political stalwarts during his fast. Congress President Rahul Gandhi, who will hold a roadshow in Lucknow later today, paid him a visit. Senior National Conference leader Farooq Abdullah also met Naidu. Delhi Chief Minister Arvind Kejriwal is also expected to stop by at the venue.
Mr. Modi lies wherever he goes: RaGa supports Naidu
"I stand with the people of Andhra Pradesh. What kind of a PM is he? He did not fulfill the commitment made to the people of Andhra Pradesh. Mr. Modi tells a lie wherever he goes. He has got no credibility left," said RaGa.
Meanwhile, Naidu replied to PM Modi's backstabbing allegations
To recall, PM Modi in his rally said Naidu cheated everyone, from his own party to his family members. Visibly angry with the choice of words, Naidu shot off a letter to PM Modi to tell him how he 'cheated' LK Advani and Murli Manohar Joshi. "All secular and democratic persons know how (Atal Bihari) Vajpayee's soul is lamenting," he reportedly wrote.
Naidu asks PM Modi what he has done for AP
"You called Guntur as Oxford of AP, but what is your contribution? The state government has allotted lands worth Rs. 12,000 crore and built compound walls with Rs. 130 crore; you gave Rs. 700 crore. With 6% of funds allotted can we construct Oxfords?" Naidu asked.
No one faced protests like you, Naidu tells PM Modi
This wasn't it. Naidu also said the protests are a testimony of PM Modi's 'bad rule'. Notably, PM Modi's visit to the Southern state was mired by black flags and slogans of 'Modi go back'. "No Prime Minister in the past had faced protests like you. Wherever you go, you faced protests. That is the evidence for your bad rule," he said.