Lalu Yadav gets 5-year imprisonment in fifth fodder scam case
Lalu Yadav gets 5-year imprisonment in fifth fodder scam case
Written by
Pratyush Deep Kotoky
Feb 21, 2022, 06:39 pm
3 min read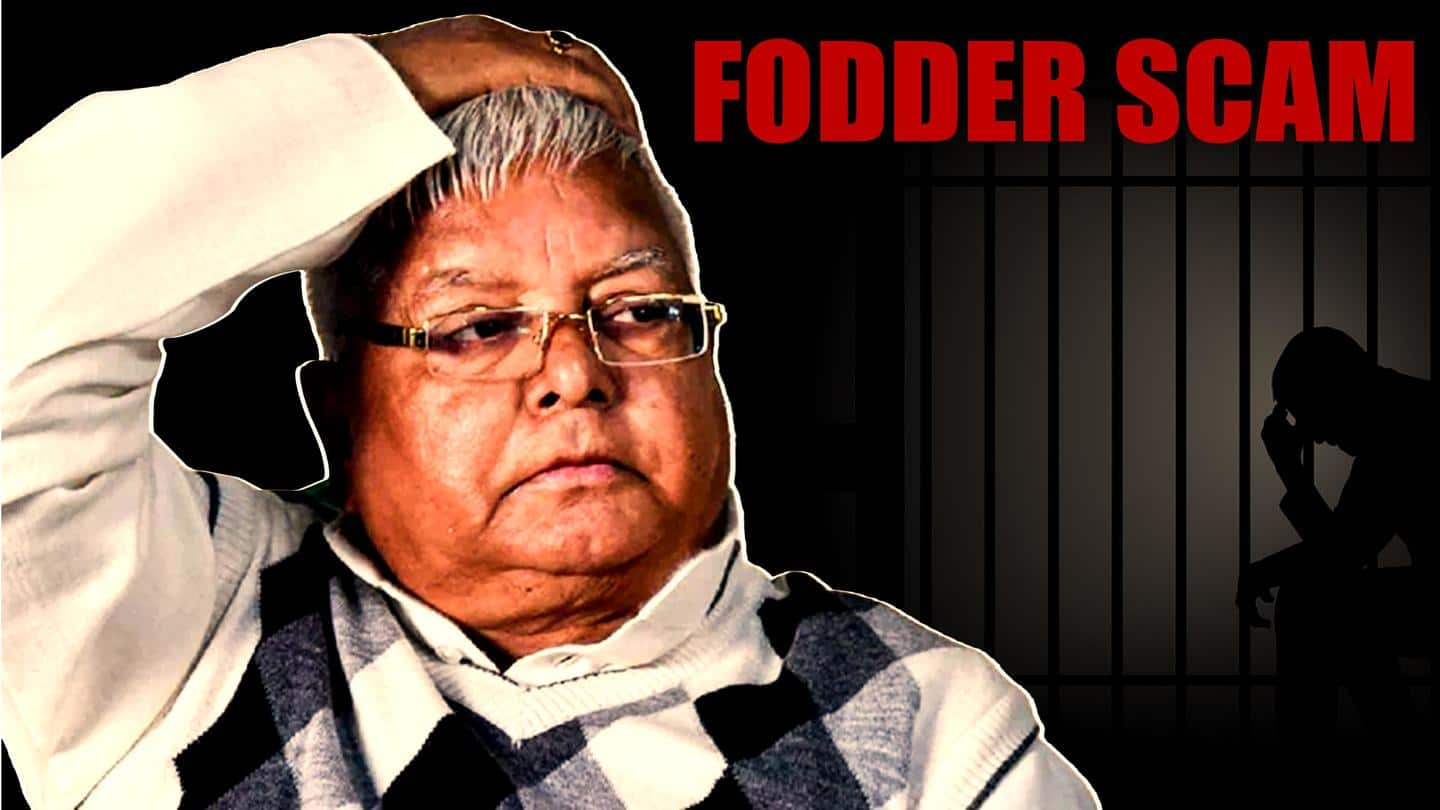 A special court of the Central Bureau of Investigation (CBI) in Ranchi on Monday sentenced Rashtriya Janata Dal (RJD) chief Lalu Prasad Yadav to five years of imprisonment in the fifth case related to fodder scam. The 74-year-old leader was also fined Rs. 60 lakh. Notably, Yadav was convicted in the case on February 15.
Why does this story matter?
Yadav was found guilty of illegal withdrawal of funds from the Doranda treasury in the fodder scam case by the court.
The scam involves a whopping amount of Rs. 139.5 crore, which was fraudulently withdrawn from the treasury between 1990-91 and 1995-96 in the name of buying fodder, medicines, and equipment for the animal husbandry department.
Will file petition for bail: Yadav's lawyers
Lawyer Anant Kumar Vij, who defended Yadav in the case, said that out of the five years jail term pronounced by the judge on Monday, Yadav has already undergone three years and nineteen days. "Since he has already undergone half of the jail term, we will file a petition in the high court to grant him bail," Vij added.
Yadav was convicted last week
The special CBI court had convicted Yadav and 74 others in the fifth fodder scam case last week. While the court announced the sentencing of 34 accused on February 15, the sentencing of Yadav and 39 others took place on Monday. Notably, the court had awarded three years of maximum punishment to 34 accused and fined them in the range of Rs 20,000-2 lakh.
Charges in this case were framed in 2005
Notably, the case was registered in February 1996, which was transferred to the CBI months later by the Patna High Court. The charges in the case were framed against the accused persons on September 26, 2005. The prosecution evidence was closed on May 16, 2019. The statements of the accused were recorded on January 16, 2020, and the conviction happened on February 15, 2022.
Yadav now convicted in all five fodder scam cases
Apart from this, Lalu Yadav has already been convicted in four other cases of the fodder scam. These include fraudulent withdrawals of Rs. 37.7 crore and Rs. 33.13 crore from Chaibasa treasury, Rs. 89.27 crore from the Deoghar treasury, and Rs. 3.76 crore from Dumka treasury. In these cases, Yadav has been sentenced to a total of 14 years of imprisonment.
Timeline of Lalu's conviction in four fodder scam cases
Yadav was convicted in the first fodder scam case related to the Chaibasa treasury in 2013. He was convicted in the second case on December 23, 2017, in the Deoghar treasury case. On January 24, 2018, Lalu was convicted in another Chaibasa treasury case. In the fourth case, concerning Dumka treasury, Yadav was convicted in March 2018.
Yadav secured bail in all four cases
Significantly, Yadav has secured bail in all four cases related to Dumka, Deoghar, and Chaibasa treasuries. He has also spent 3.5 years in judicial custody as part of his sentencing from December 2017 to April 2021. He came out last year after the Jharkhand High Court granted him bail. He has challenged all four previous convictions and is likely to challenge this one too.
Yadav barred from contesting elections
Following his conviction in the first case in 2013 and subsequent punishment of five years imprisonment, Yadav was barred from contesting elections for 11 years. This is in line with the Supreme Court order disqualifying convicts jailed for more than two years from contesting for six years after completion of their sentence.