After leaving Congress, Priyanka Chaturvedi joins Shiv Sena
After leaving Congress, Priyanka Chaturvedi joins Shiv Sena
Apr 19, 2019, 02:54 pm
3 min read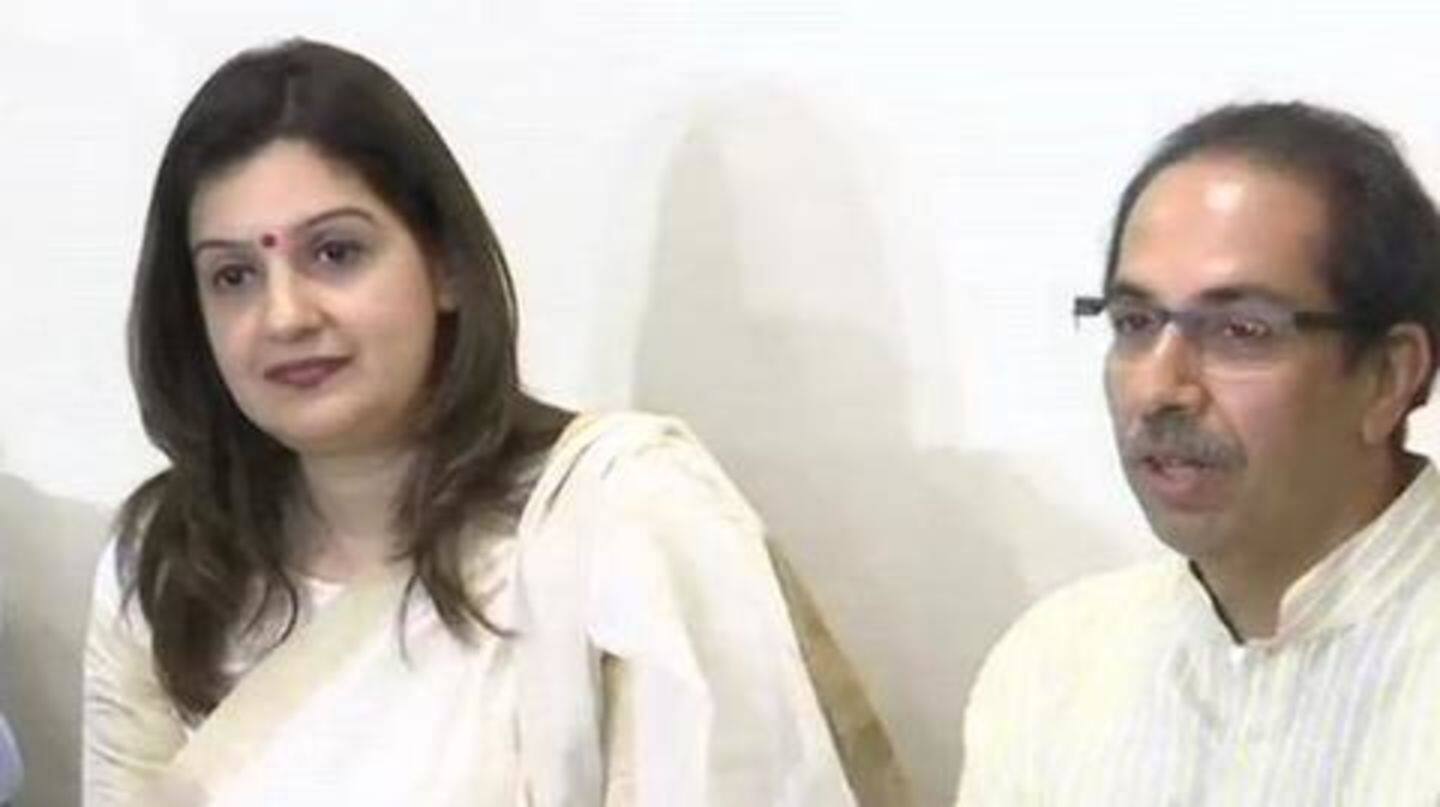 On Friday, former Congress spokesperson Priyanka Chaturvedi joined Shiv Sena in the presence of party chief Uddhav Thackeray. Earlier in the day, she posted her resignation letter on Twitter and wrote that she couldn't continue to be a part of Congress as it would take a toll on her self respect. Notably, on Wednesday, Priyanka had revealed she was upset with Congress. Here's more.
Understanding why Priyanka left Congress
In September, Priyanka had gone to Mathura for a rally where local Congress members allegedly misbehaved with her. After returning to Delhi, she complained to top leadership about it and the members were asked to leave. However, the members were reinstated into Congress earlier this week, reportedly, at the behest of Jyotiraditya Scindia. This miffed Priyanka who decided to leave Congress.
Priyanka said she was resigning with a heavy heart
In her resignation letter, Priyanka wrote that she worked relentlessly for the last 10 years because she believed in Congress' ideologies. She pointed out that she was harassed and threatened too, but she kept doing her job. But the party's stand on what happened with her hurt her and she decided to quit, Priyanka added. Priyanka thanked her mentors for support.
Priyanka said she had to protect her self-respect
When asked about her decision of quitting Congress, Priyanka said the sacking of perpetrators and their rejoining affected her. "I felt when a woman at a great personal cost, associated herself with a party, she is treated this way, it is a reflection of how women are treated in this country. I had to safeguard my self-respect," she told the media.
Denial of ticket didn't drive the decision: Priyanka
Priyanka also dismissed reports that she quit Congres because she wasn't given a Lok Sabha ticket. "My parents come from Mathura, I have special memories attached with that place. But I did not quit because I wasn't given a ticket from there," she said. She also thanked Thackeray for welcoming her in Shiv Sena and called Mumbai her janmbhoomi and karmbhoomi.
What ideological leap? Priyanka said she 'connects' with Shiv Sena
"From a young age, I have had a connect with Shiv Sena. Anyone associated with Maharashtra has a connect with the part. I have not had any sort of 'change of heart' regarding the party," Priyanka said.
She knows her past statements will be scrutinized
Priyanka Chaturvedi: I know I will be held accountable for my past statements and my views and that how I came to this conclusion but I would like to say that this decision of joining Shiv Sena I have taken after a lot of thought pic.twitter.com/2BuzaSCmas

— ANI (@ANI) April 19, 2019
Priyanka took the unconventional route, and she looks ready
While politics is all about opportunism, Priyanka's conviction at the press meet hinted she is ready for whatever comes her way. Her past shows she is witty, outspoken, and rarely minces her words. At this crucial stage, when Congress should have held on to its charming leaders, it let self-goal trump logic. Nevertheless, Congress' loss could turn out to be Shiv Sena's biggest gain.