Goa: After GFP leaves NDA, CM says 'they were removed'
Goa: After GFP leaves NDA, CM says 'they were removed'
Written by
Siddhant Pandey
Apr 14, 2021, 03:59 pm
3 min read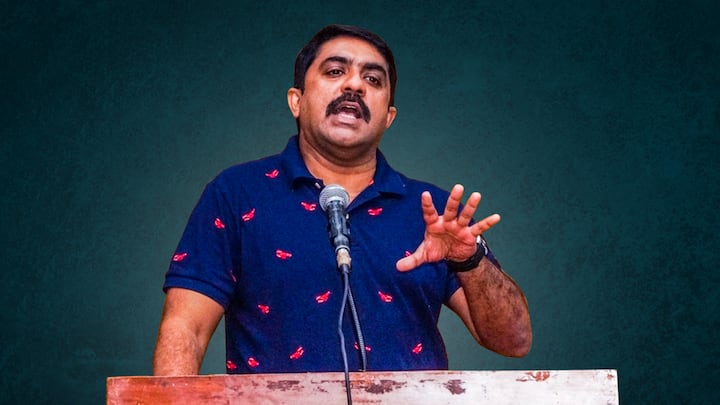 A day after the Goa Forward Party (GFP) exited the Bharatiya Janata Party (BJP)-led National Democratic Alliance (NDA), state Chief Minister Pramod Sawant said the party had already been removed. Notably, the departure of the GFP—which has 3 MLAs in the 40-member Goa Assembly—will not have any impact on the stability of the Sawant government as the party was not a ruling constituent.
'We had removed them already,' says Sawant
CM Sawant was quoted as saying by the news agency ANI on Wednesday, "We had removed them already (from the alliance), I do not know what were they waiting for." "How does it matter if they withdraw now as they were not there anyway," Sawant said, appearing to be unfazed by the GFP's exit from the ruling alliance.
GFP quit NDA over 'anti-Goan policies' by Sawant's government
GFP chief Vijai Sardesai on Tuesday announced the party's exit from the NDA citing "anti-Goan policies" of the BJP-led state government. The announcement came after the party's state executive committee and political affairs committee met in Panaji. Sardesai then wrote to senior BJP leader and Union Home Minister Amit Shah to announce the party's exit from the alliance.
'Rampant corruption' followed after Manohar Parrikar's death
Sardesai said in the letter, "There is no doubt that our relationship with the NDA ended in July 2019, with no room for reconsideration." He said since July 2019, the state BJP leadership had turned its back on people, he said. Former CM Manohar Parrikar's demise in March 2019 ushered in "a period of rampant corruption and dishonesty" with Sawant taking over.
'Goans witnessing destruction of Bhagwan Mahaveer Sanctuary, Mollem National Park'
Sardesai said, "Over the past two years, Goans have been witness to the daylight destruction of our Bhagwan Mahaveer Sanctuary and the Mollem National Park which has been sold to industrialists who eagerly hope to make Goa a 'Coal Hub.'" He added, "Goa also saw the unforgivable negligence and shocking inaction of Chief Minister Sawant over the diversion of our river Mhadei."
BJP apathetic to Goa's unemployment crisis: Sardesai
Sardesai accused the BJP of being apathetic to the state's unemployment crisis, aggravated by the COVID-19 pandemic. He said the BJP government was incompetent in tackling the pandemic in the state, "consistently flouting all norms and protocols." The GFP is committed to "consistently and selflessly work to safeguard, protect and preserve Goa's culture, people, and heritage," he added.
After Parrikar's death, GFP-NDA relationship soured
The GFP had extended support to the NDA in 2017 as the BJP-led alliance formed a government under the leadership of Parrikar. After Parrikar's death, three GFP ministers were dropped from the Sawant administration. Sardesai had served as the state Deputy CM for a short period after Parrikar's death in March 2019. He was then ousted by the Sawant government.