Government downgrades security of Gandhi family, replaces SPG with Z+
Government downgrades security of Gandhi family, replaces SPG with Z+
Nov 08, 2019, 04:54 pm
3 min read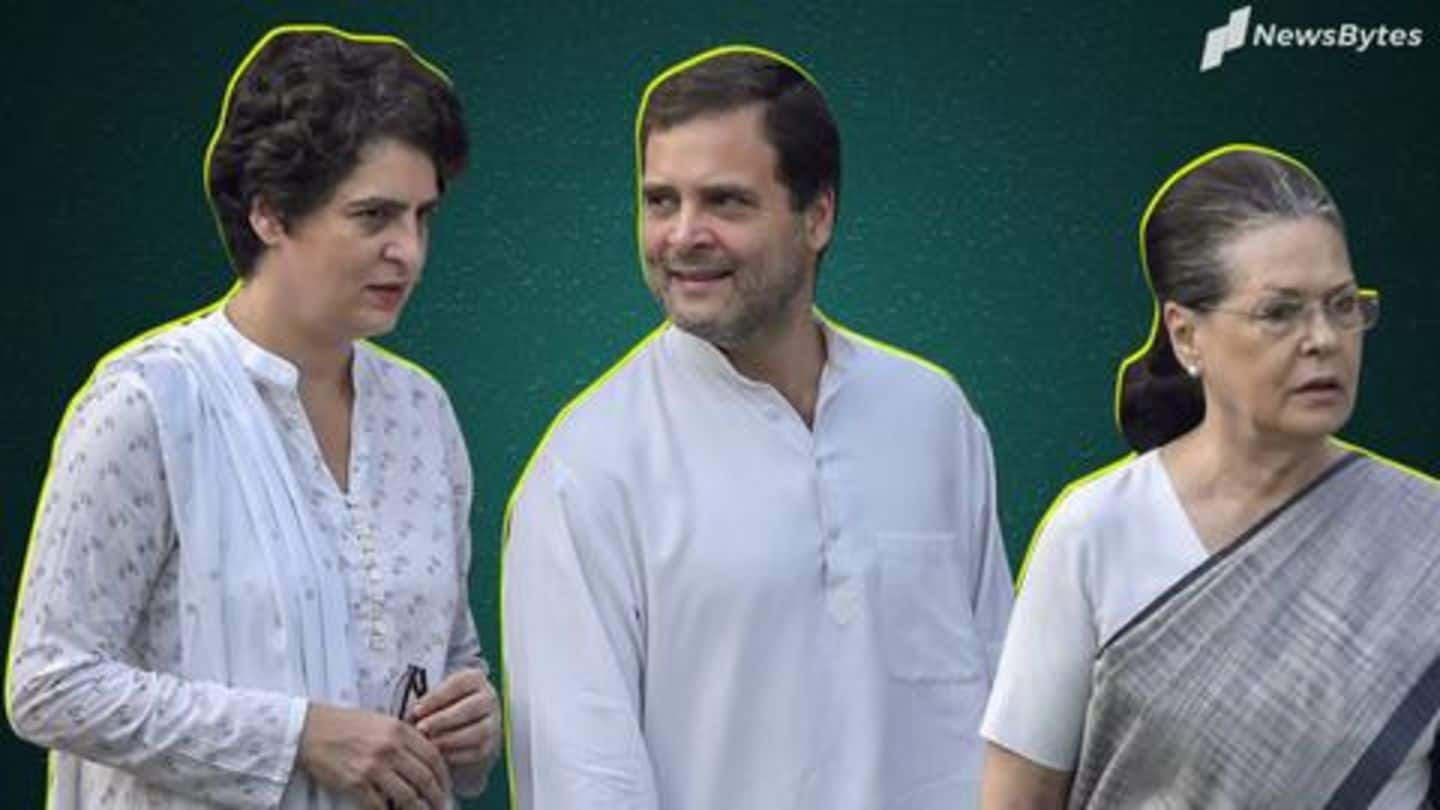 The first family of Congress will no longer be protected by SPG but by Z+ security of CRPF, said reports. The decision to downgrade the security of the Gandhi family, including UPA Chairperson Sonia Gandhi and her children, former party president Rahul Gandhi, and Priyanka Gandhi Vadra was taken by the Centre recently. Now, SPG will provide security to only Prime Minister Narendra Modi.
Centre spoke to agencies, concluded there was no "direct threat"
Apparently, this major decision was taken after Centre spoke with all the relevant intelligence agencies and concluded that there was no "direct threat" to Gandhis. While this move is sure to take political colors, sources in the know told News18 that the security is reviewed from time to time. Earlier, former Prime Minister Dr. Manmohan Singh was also stripped of the facility.
What is SPG? What are its responsibilities?
Notably, SPG consists of 3,000 personnel and it gives security to PMs, former PMs, their families. SPG was set up in 1985, a year after former PM Indira Gandhi was assassinated by her security guards. In 2014, after Congress lost power to BJP, Dr. Singh's daughters gave up their SPG covers. Similarly, Atal Bihari Vajpayee's foster daughter also had let her SPG cover go.
Lapses in Rahul's SPG cover prompted government to issue guidelines
To recall, Rahul's SPG cover came under scrutiny after it was revealed that he didn't take security personnel with him on foreign trips. Since 1991, government's sources claim, Rahul didn't take SPG along with him on 143 of his 156 foreign trips. Subsequently, the Centre issued directives that those entitled with SPG cover will have to take guards along even when they visit abroad.
Separately, Sonia also didn't follow directives
As per reports, Sonia also didn't use her SPG cover frequently. Between 2015 and 2019, she didn't use a bullet-proof car while traveling in Delhi 50 times. On 49 occasions, her son Rahul drove her non-bullet resistant vehicle. Further, Priyanka also didn't use SPG mandated bullet-proof cars on 339 occasions. She used SPG cover on just 21 out of her 99 foreign trips.
Meanwhile, SPG cover stayed with Vajpayee till his death
Interestingly, Dr. Singh let go off his security cover without much furore. He had said he wasn't "concerned about security" and had no objections. In fact, SPG cover of former PMs HD Deve Gowda and VP Singh was also withdrawn. But the Centre didn't do the same with Atal Bihari Vajpayee. His SPG cover stayed with him till his death in 2018.