Haryana: BJP, JJP form alliance; Chautala's party gets deputy-CM post
Haryana: BJP, JJP form alliance; Chautala's party gets deputy-CM post
Oct 25, 2019, 11:39 pm
2 min read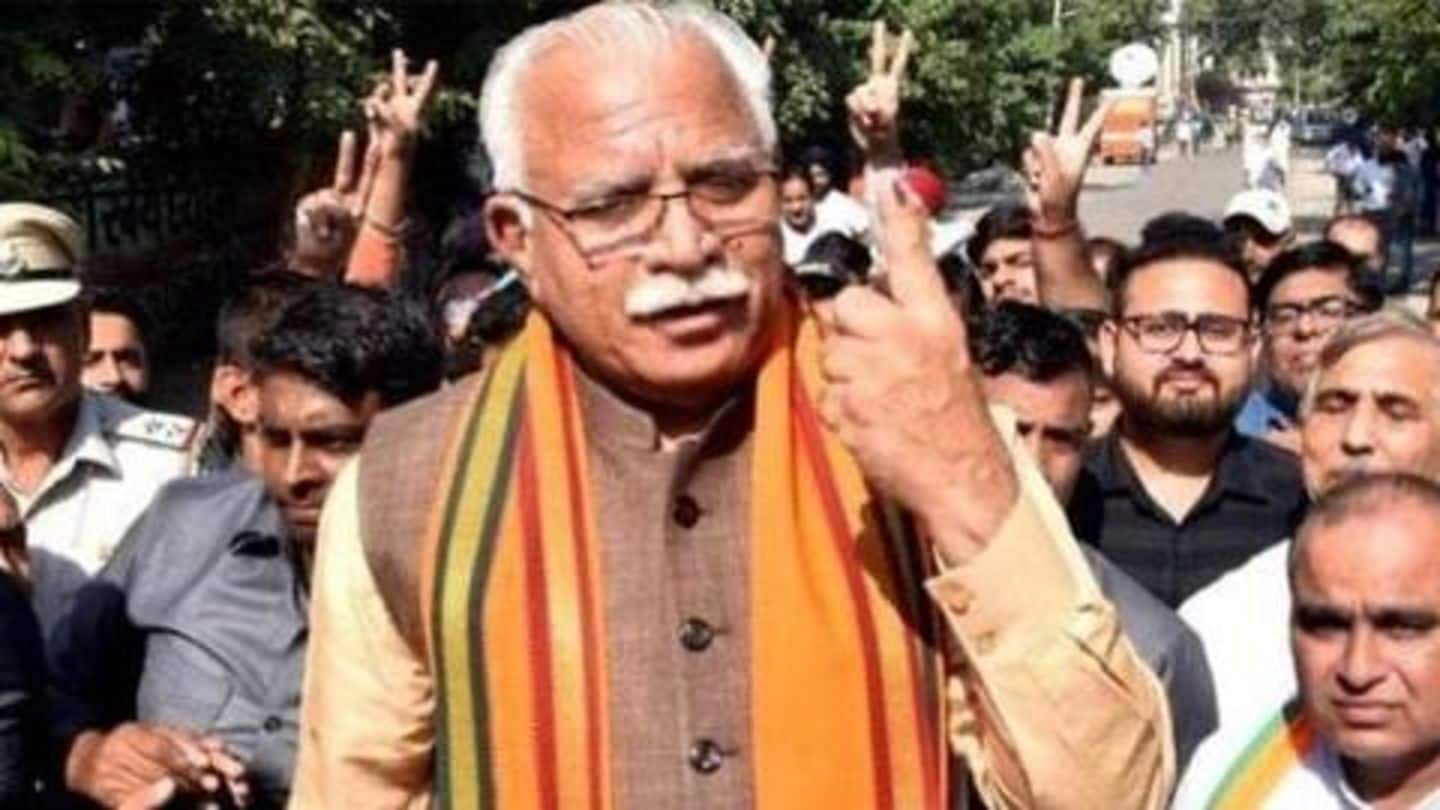 The path for BJP to retain the state of Haryana for a second straight time became clear, thanks to the well-needed support which it got from Dushyant Chautala's JJP. Late on Friday night, the saffron party sealed a deal with JJP by giving the latter a deputy Chief Minister post. The announcement was made by party chief Amit Shah at a press meet.
People of Haryana didn't make anyone the clear winner
Assembly polls in the northern state were held on Monday, and results were announced on Thursday. Though BJP set a target of 75+, it won just 40 out of 90 seats, falling short of the majority mark of 46. Left with a crisis, it soon pulled up its cards and approached independents and JJP. After talks with Chautala, the saffron party sealed the deal.
Neither Congress nor BJP is untouchable, Chautala had said
Chautala's fairly new party performed well in the polls, winning 10 seats. Yesterday, when trends came in, the 31-year-old said he would make a choice only after speaking to the decision-making body of his party. Today, as uncertainty over the next government gripped Haryana, Chautala said neither Congress nor BJP is "untouchable" for him. Notably, Congress won 31 seats in the polls.
BJP's association with Gopal Kanda sparked outrage
To recall, a lot of action took place throughout the day today. Earlier, controversial MLA Gopal Kanda announced that he and other independents would support BJP. This got the saffron party criticism since Kanda is accused of raping an air hostess and abetting her suicide in 2012. Even senior leader Uma Bharti asked BJP to remember its values and not join hands with Kanda.
CM will be from BJP, Deputy CM from JJP: Shah
And, now putting all speculations to bed, Shah said BJP and JJP have forged a post-poll alliance. He announced, "Keeping in mind the mandate of the people, leaders of BJP and JJP have decided that the two parties will form a government in Haryana together. The Chief Minister will be from the BJP and the deputy chief minister will be from JJP."