Delhi violence: Haryana minister says riots are 'part of life'
Delhi violence: Haryana minister says riots are 'part of life'
Feb 27, 2020, 05:15 pm
2 min read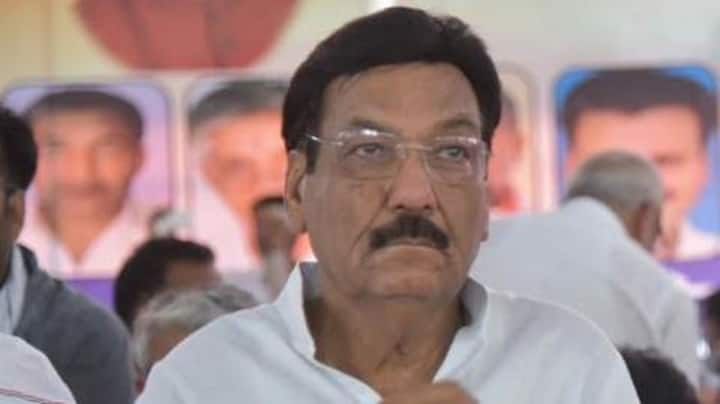 At a time when politicians should stay away from passing remarks that might amplify violence in New Delhi, a minister in Manohar Lal Khattar's government has shown that's perhaps too much to ask. Ranjit Singh Chautala, who is the power minister of Haryana, said on Thursday that riots are "part of life" and "keep on happening". 34 people have died in the violence.
Hindu-Muslim riots shocked Delhi, administration failed on all fronts
This week's violence, the worst one to hit Delhi in years, started when a protest against the Citizenship Amendment Act (CAA) took an unsavory turn. In pockets of Northeast Delhi, shops, houses, cars, were burnt, petrol bombs hurled and weapons of all kinds, including guns and hammers, were used to hurt the "other side". While this happened, Delhi Police remained mere spectators.
Nothing new in riots: Chautala
The flames have troubled everyone but for Chautala, there's nothing new in it. "Riots keep on happening. They have been happening in the past too... When Indira Gandhi was assassinated, all of Delhi was burning. It is a part of life, that keeps on happening," Chautala, who is the son of former Deputy Prime Minister and INLD founder Devi Lal, said.
Chautala sort of appreciated the action government took
Patting the government's back for the little it did to curtail the violence, Chautala said, "Yesterday curfew was imposed in these parts.... Because this relates to Delhi and is a judicial matter, I will not comment."
You can watch his statement here
Chautala contested as independent, later became minister
In the Assembly Elections that happened last year, Chautala contested as an independent from the Rania assembly seat in Sirsa district and won. After BJP, that failed to acquire a complete majority, stitched an alliance with Dushyant Chautala's Jannayak Janata Party, he was elevated to the cabinet. Chautala has shuffled between Congress and BJP and later decided to go solo.
Tensions are heightened, but HC didn't show seriousness
The violence exposed the inefficiency of the Home Ministry, which is responsible for Delhi Police. Yesterday, the Delhi High Court came down heavily on cops for not registering FIR against those who indulged in hate speech. But today, the court gave Centre four weeks' time to file a response in this matter, after accepting Solicitor General Tushar Mehta's submission that the time wasn't conducive.