Triple talaq crusader Ishrat Jahan joins BJP in Bengal
Triple talaq crusader Ishrat Jahan joins BJP in Bengal
Jan 01, 2018, 01:53 pm
1 min read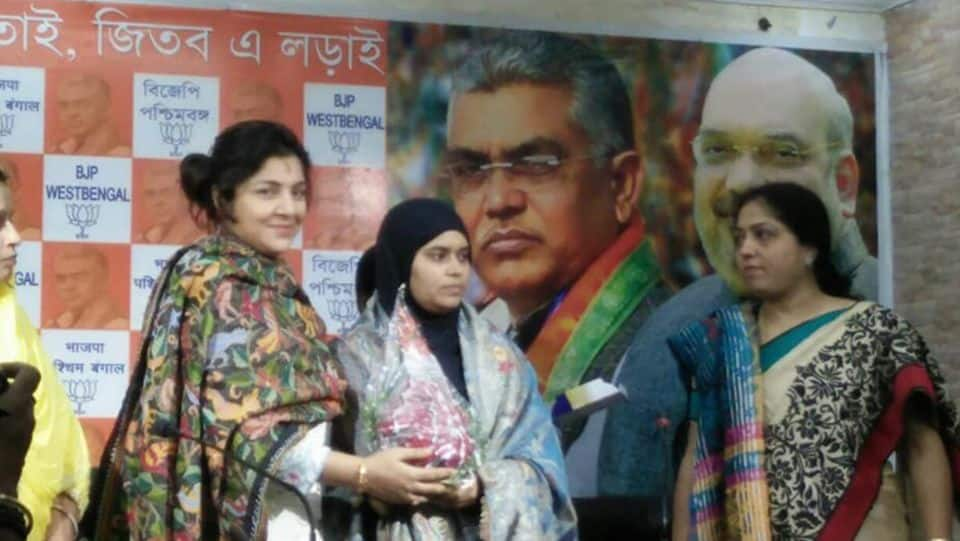 Ishrat Jahan, one of the five petitioners who challenged triple talaq, joined BJP. Reportedly, she was felicitated by the Howrah unit and inducted into the party. This news comes days after the Parliament passed the Muslim Women (Protection of Rights on Marriages) Bill 2017. This bill criminalizes instant triple talaq with up to three years in jail for the husband. Here's more!
Ishrat was one of the flag-bearers of the fight that led to SC banning the controversial Islamic practice of triple talaq. Her husband of 15 years uttered 'talaq talaq talaq' over the phone from Dubai after a fight, then remarried and took away their kids. Her in-laws abused and molested her. They stopped giving her money. Apparently, she was ostracized after the verdict.
What does this mean for Bengal politics?
To combat BJP's Hindutva challenge in Bengal, CM Mamata Banerjee was going saffron. With BJP wooing Ishrat, it appears that both BJP and TMC are preying on each-other's vote-banks. Ishrat could help BJP entice Muslims in Bengal, where the party hardly has any presence. Interestingly, BJP state chief Dilip Ghosh feigned ignorance, claiming that he was notified about Ishrat's induction through "party sources."