Ram Mandir to Urjit Patel: Highlights from PM Modi's interview
Ram Mandir to Urjit Patel: Highlights from PM Modi's interview
Written by
Shiladitya Ray
Jan 01, 2019, 06:15 pm
3 min read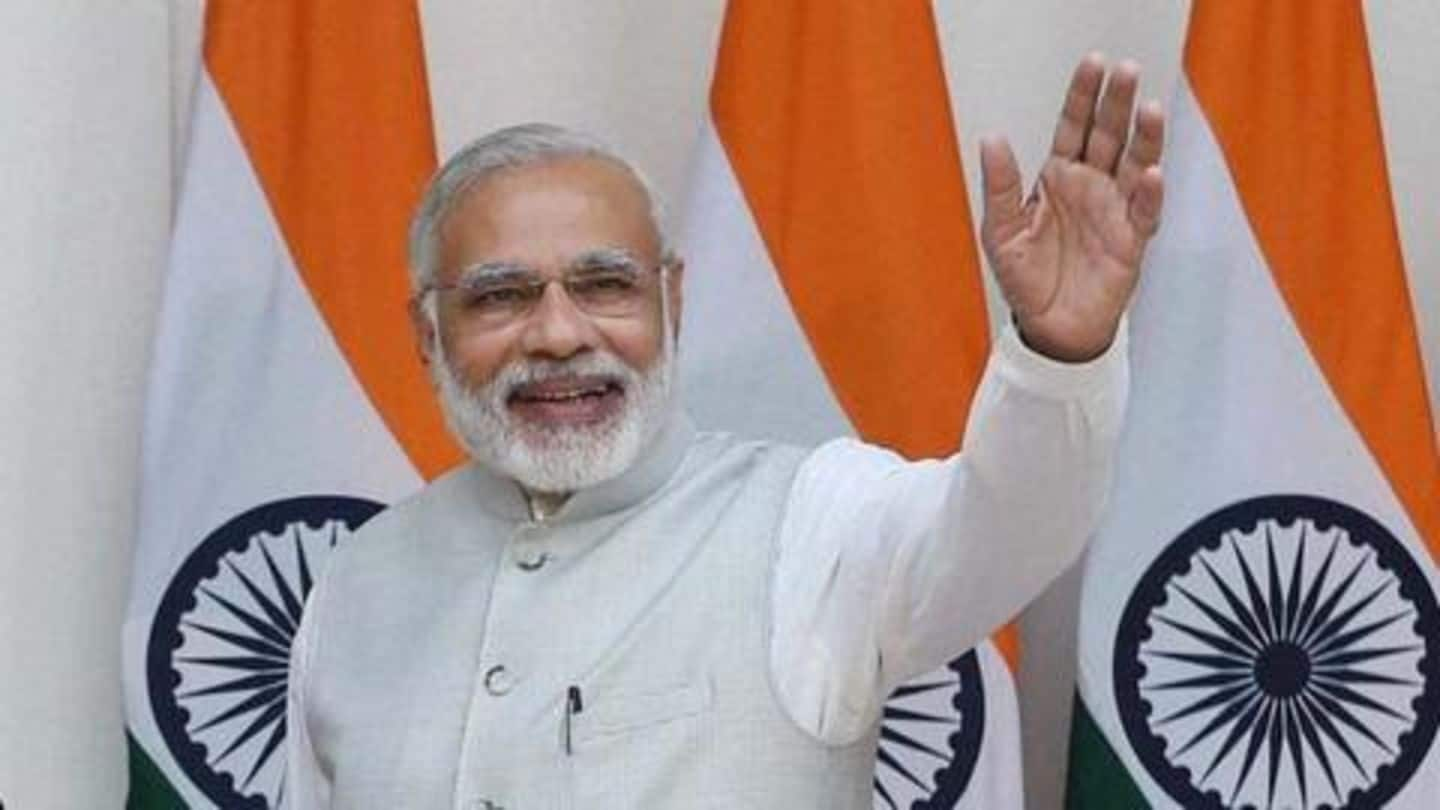 As 2018 turned to 2019, Prime Minister Narendra Modi kickstarted the new year with an exclusive interview with news agency ANI. The interview began at 5pm on January 1, and the PM is expected to answer several questions covering a host of issues ahead of the 2019 Lok Sabha elections. Here are the highlights from his interview.
WATCH: PM Modi's exclusive interview with ANI
Ordinance on Ram Mandir will be passed after legal process
Speaking on the Ram Mandir issue, PM Modi told ANI that building the temple was on the BJP's agenda and is not merely an emotive issue. He added that the BJP had promised in its manifesto to find a way to build the Ram Mandir within the ambit of the Constitution, and would pass an ordinance once the legal process is over.
What PM Modi said on Urjit Patel's resignation
PM Modi also cleared the air over former RBI Governor Urjit Patel's resignation. The Prime Minister said that Patel had been looking to resign for six-seven months and had even submitted his request in writing. PM Modi added that Patel wanted to resign because of personal reasons and that there was no political pressure on the RBI Governor to resign.
Demonetization wasn't a 'jhatka', says PM Modi
Speaking on the hotly-debated demonetization topic, PM Modi said that the demonetization was not a "jhatka", and had been planned well in advance. He said that the government had urged people to deposit black money a year before the demonetization was carried out. However, since very few had come forward, the step was taken to curb black money.
What PM Modi had to say about 2016 surgical strikes
The Prime Minister also spoke about the surgical strikes that were carried out against Pakistan in 2016. He said that the strikes were a big risk but had to be carried out in the interests of India's security. Modi added that the date for the surgical strikes was changed twice keeping in mind the safety and security of troops.
Pakistan will take time to fall into line, says Modi
PM Modi also touched upon the topic of Pakistan and terrorism. Referring to the surgical strikes, PM Modi said that Pakistan would not change its ways owing to one fight. He added that it would take a long, long time for Pakistan to fall into line. "Pakistan ko sudharne mein abhi aur samay lagega," said Modi.
PM Modi took a dig at the Nehru-Gandhi family, Opposition
Taking a dig at the Congress and the Opposition, Modi alleged that members of the Nehru-Gandhi family were out on bail because of financial irregularities, but were using their power to suppress the truth. PM Modi also downplayed the clamour around the 'mahagathbandhan', and said that he himself was a manifestation of public love and blessings. 2019 would be about 'janta' versus 'gathbandhan', he added.