Amit Shah to visit Kashmir; security, development on his mind
Amit Shah to visit Kashmir; security, development on his mind
Jun 26, 2019, 11:24 am
3 min read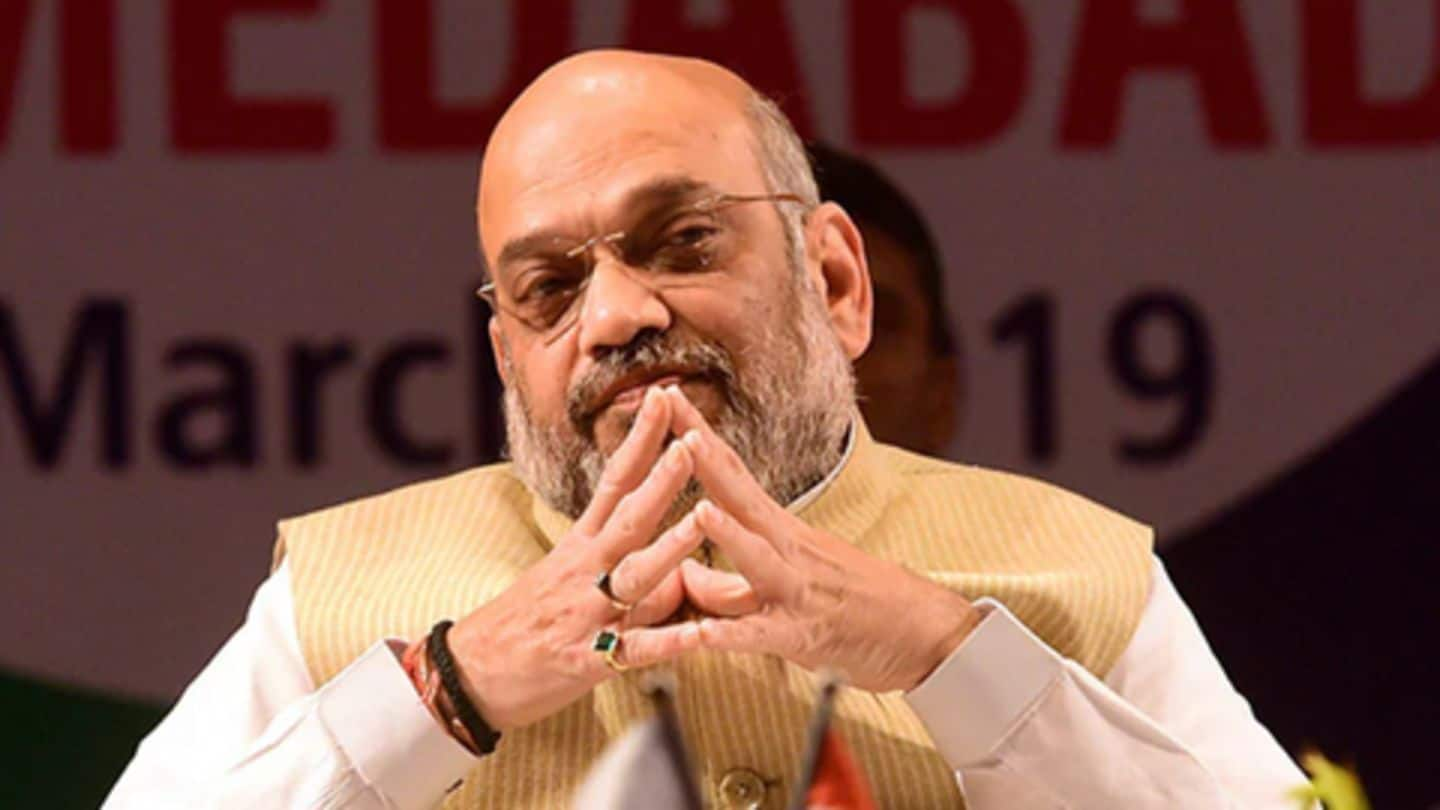 Home Minister Amit Shah will start his two-day trip to Kashmir on Wednesday, and is expected to discuss a slew of topics, including security and development. This will be Shah's maiden visit to the valley after he was made the Cabinet Minister, and effectively the number 2 in Prime Minister Narendra Modi's government. He will start his trip by visiting Amarnath cave. Here's more.
Shah's first stop will be the holy Amarnath shrine
Shah, who was earlier scheduled to visit Kashmir on June 30, advanced his visit in wake of union finance budget. Along with Home Secretary Rajiv Gauba, he will fly down to Srinagar this afternoon, and return on Friday. Shah will pray at the holy Amarnath shrine and then review the security situation. On Thursday, he will meet BJP's core members and sarpanch.
All arrangements have been taken care of, said an official
"All the necessary security arrangements have been put in place for his smooth visit. Security grid has been put in alert mode and a tight vigil is being maintained on all the crucial road links across Kashmir, especially Srinagar," an official told Greater Kashmir.
Shah wants to know steps taken for terror-free Amarnath Yatra
Shah will chair a meeting of Unified Command. This special unit consists of officers of the Indian Army, BSF, CRPF, as well as Jammu and Kashmir police. He will review steps undertaken to ensure a terror-free Amarnath Yatra, which starts on July 1. Apparently, security officials have prepared two powerpoint presentations for Shah- one for Amarnath Yatra's preparations and another for the entire state.
This time, routes to Amarnath will be combed thoroughly
After the horrendous terror attack on Amarnath pilgrims in 2017, authorities don't want to take any risks. This time both the routes - Pahalgam track going through Anantnag district and the Baltal track through Ganderbal district- will be put under heavy surveillance. Meanwhile, 303 companies have been deployed, as opposed to 238 companies last time. The Amarnath Yatra will last for 46 days.
Shah will ask Governor about 'separatists ready for dialog' comment
Separately, Shah will also meet J&K Governor Satya Pal Malik, who recently said separatist leaders were ready for dialog with the Centre. After Malik made the comment on June 22, Hurriyat's chairman Mirwaiz Umer Farooq said conversations were the only way to solve Kashmir crisis. The Home Minister is expected to ask Malik what led him to arrive at this conclusion.
Apparently, Shah isn't in mood to talk to Pakistani sympathizers
An official told HT that North Block doesn't believe that separatists want dialog. The official said they have always spoken about peace whenever a high-ranking dignitary comes to India, referring to the visit of US Secretary of State Mike Pompeo. Another official concurred by saying Shah doesn't want to talk to "pro-Pakistani" voices. He wants good governance, better infrastructure, and improved tourism instead.
Meanwhile, Kashmir politicians bat for dialog with Hurriyat leaders
Interestingly, ahead of Shah's visit, political leaders in the valley also spoke about dialog. National Conference leader Imran Dar said, "We expect the home minister to extend an olive branch... There are reports that the government is willing to start talks with the Hurriyat (separatists). If that is done, all other things will improve." Similarly, Congress leader Saifuddin Soz also supported dialog with Hurriyat.