G20 summit: Trump, Modi to meet in Japan, discuss issues
G20 summit: Trump, Modi to meet in Japan, discuss issues
Jun 25, 2019, 05:15 pm
3 min read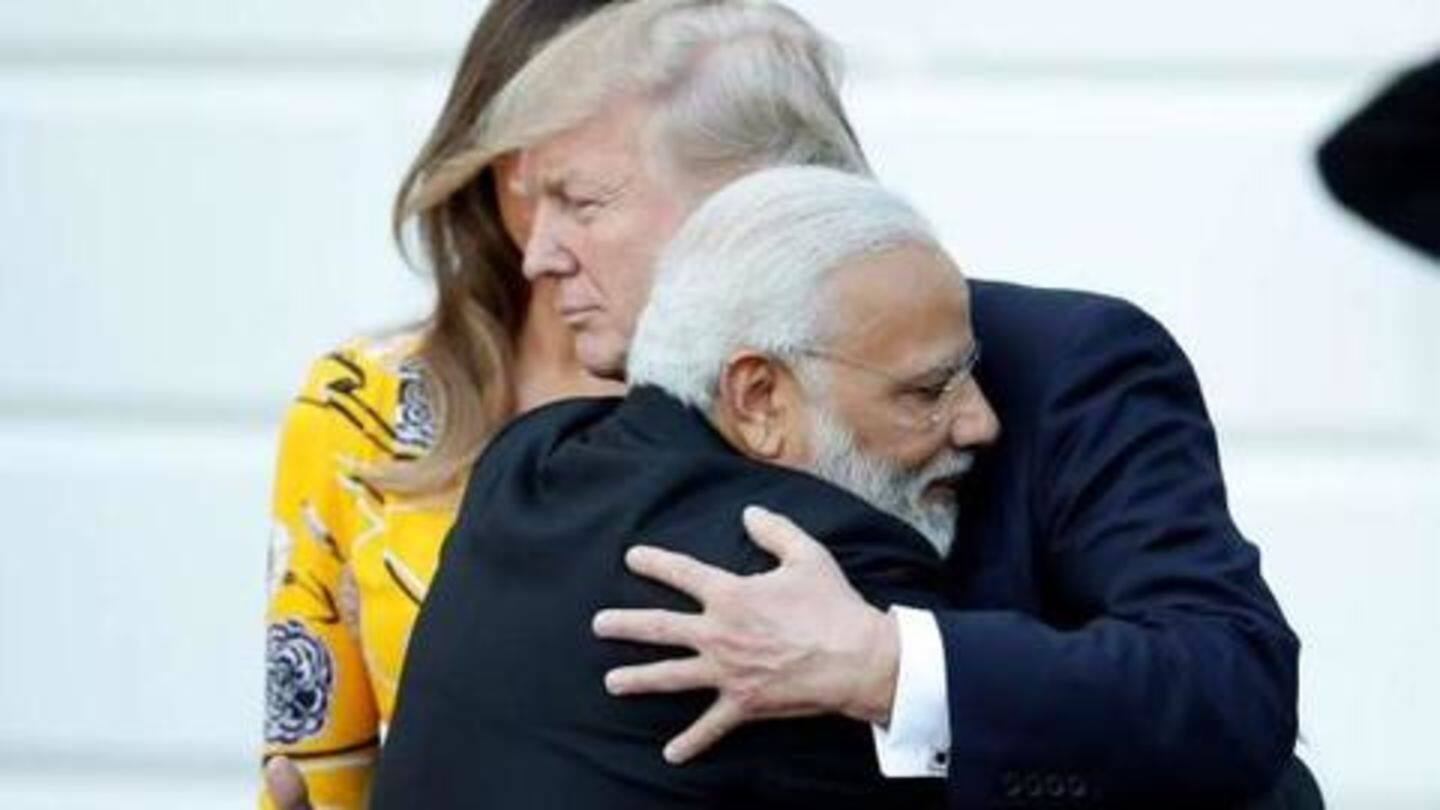 President of United States, Donald Trump is expected to meet Prime Minister Narendra Modi on the sidelines of G20 Summit which will be held in Japan's Osaka on June 28 and 29. This will be the first meeting between the world leaders after PM Modi returned to power with a historic mandate. After PM Modi's re-election, Trump called him to convey his best wishes.
Apparently, US' Pompeo and India's Jaishankar have started laying groundwork
The groundwork for the meeting is being laid by US Secretary of State Mike Pompeo, who will reach India on Tuesday night. On Wednesday, he will meet External Affairs Minister S Jaishankar, who is said to have the best understanding of the US in PM Modi's cabinet. Furthermore, Pompeo and Jaishankar's meeting comes at a time when trade relations between India and the US have been strained.
India and US have been locked in tit-for-tat trade war
Notably, this month hasn't been particularly great for India-US ties. On June 1, the Trump administration removed India from the important Generalized System of Preference (GSP) program, which allows beneficiary countries to send their products to the US duty-free. The US also imposed higher duties on products like steel and aluminum. In response, India raised tariffs on 28 products, including almonds and walnuts.
Earlier, Pompeo said he has high hopes from India
Meanwhile, an Indian Express report said the motive of Pompeo and Jaishankar's interaction is not to solve problems immediately but arrive at a middle ground to handle the differences. Before leaving for India, Pompeo said he hoped that "India will drop their trade barriers and trust in the competitiveness of their own companies, their own businesses, their own people, and private sector companies".
Separately, MEA's Raveesh Kumar said bilateral trade has improved
Pompeo had also said that the US is eager to help India establish a secure communications network. Speaking on Pompeo's visit, MEA spokesperson Raveesh Kumar said, "The overall directions of the relationship remain very positive...the bilateral trade has almost touched $150 billion and there has been a growth every year in the last few years." Pompeo is also expected to call on PM Modi.
Trump might talk about Iran tensions with MbS
Apart from PM Modi, Trump is expected to meet a slew of world leaders. The list includes German Chancellor Angela Merkel, Turkish President Recep Tayyip Erdogan, Japanese Prime Minister Shinzo Abe, Russian President Vladimir Putin, and Australian Prime Minister Scott Morrison. He might also sit down for a chat with Saudi Arabia's Crown Prince Mohammad bin Salman and discuss soaring tensions with Iran.