Shiv Sena says it doesn't oppose 5% reservation for Muslims
Shiv Sena says it doesn't oppose 5% reservation for Muslims
Nov 15, 2019, 11:43 am
3 min read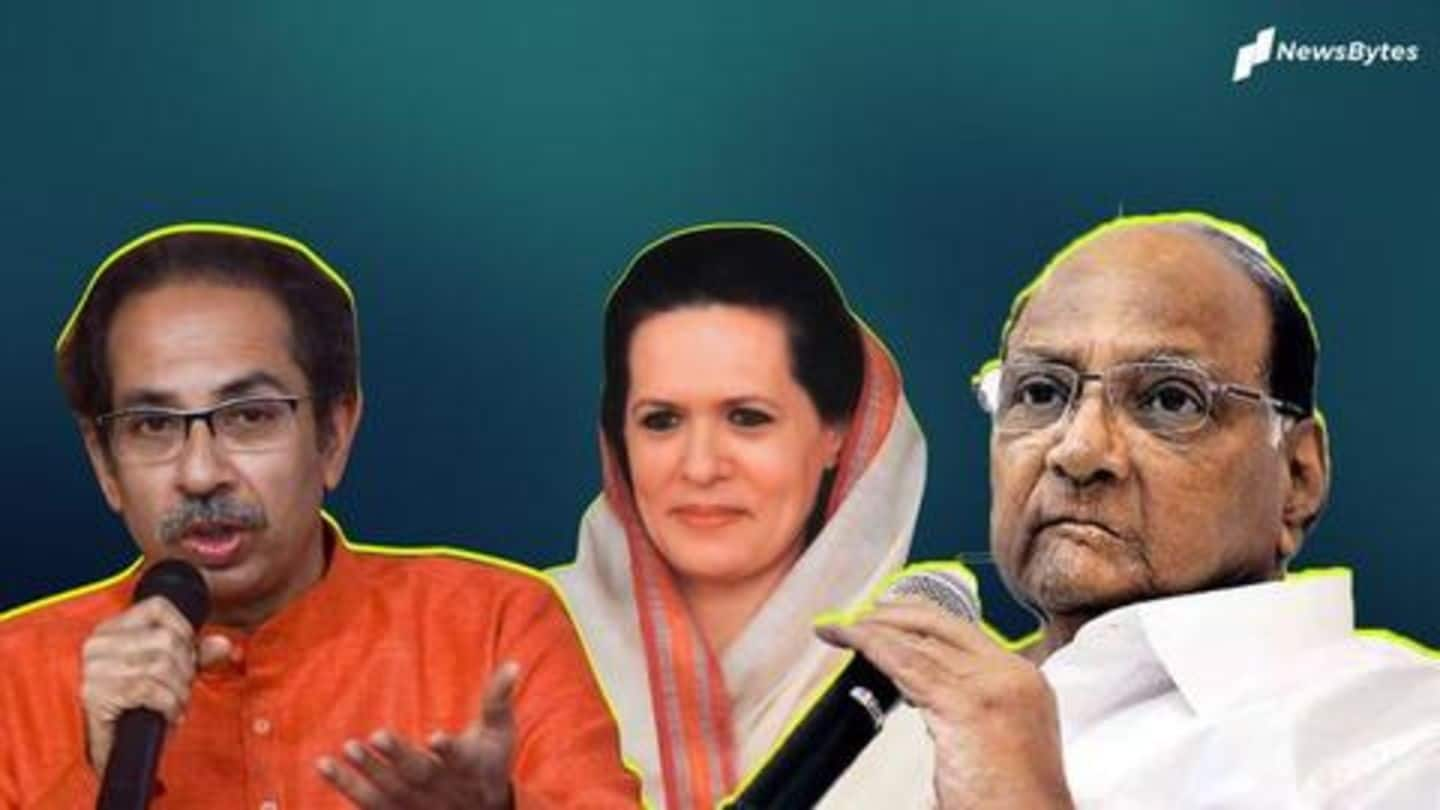 After splitting ways with BJP, Shiv Sena is now working day in and out to form a government with unlikely allies, NCP and Congress in Maharashtra, the state which is currently under President's Rule. On Thursday, Sena attended the first joint meeting of NCP-Congress convened to discuss a common minimum program (CMP). The CMP holds the key for the Sena-Congress-NCP government in Maharashtra.
Context: After ties with BJP broke, Sena made unlikely friendships
The results for Maharashtra elections were announced on October 24, after which BJP and Sena split, despite fighting polls together. Sena wanted a rotational CM arrangement, but BJP didn't. After days of talks didn't yield results, BJP stayed away from government formation. Meanwhile, Uddhav Thackeray-led party explored its options, and proving that nothing is impossible in politics, extended a hand to Congress-NCP.
Apparently, Sena has agreed to many demands of NCP, Congress
Yesterday's meeting was attended by Eknath Shinde, Sena's legislative party leader. Later, he said, "A draft of the CMP had been readied, which will be shared with the leadership of the three parties." Reportedly, Sena promised NCP and Congress that it wasn't averse to the idea of giving a 5 percent reservation to Muslims in education. This scheme was NCP-Congress' brainchild, but Sena-BJP dumped it.
Demand for Bharat Ratna for Savarkar was also discussed
Another topic that came up for discussion was Sena's demand for giving Bharat Ratna to Veer Savarkar, a personality who has regularly been slammed by Congress. The CMP also includes key pre-poll promises from both manifestos like farm loan waiver, Rs. 10 meal outlets, per month allowance for unemployed youth, and having job quota for locals in new industries.
While Sena might get full-term CM, NCP-Congress will have deputies
If reports are anything to go by, Sena will get a full-term CM in the prospective coalition and NCP, Congress will get a Deputy CM post each. Sena, NCP, and Congress will get 14, 14, and 12 ministers respectively.
Now, it's up to NCP and Congress
Now that Sena has held discussions with NCP and Congress, it's up to them to make a decision. NCP chief Sharad Pawar will come to Delhi on November 17-18 to discuss the way forward. Interestingly, Sena observes November 17 as Smriti Din to mark Balasaheb Thackeray's death anniversary. To recall, both Sena and NCP were invited to form the government, but in vain.
Earlier, Shah said Sena raised new "unacceptable" demands
Sena's meeting with NCP-Congress came after BJP's Amit Shah said the former would not get sympathy from people if that's what it's looking for. "Before elections, both Prime Minister (Narendra Modi) and I said many times in public that if our alliance wins, Devendra Fadnavis will be the chief minister," he said and asked why were objections not raised earlier.