Maha Crisis: Who will form the government now?
Maha Crisis: Who will form the government now?
Nov 12, 2019, 11:58 am
3 min read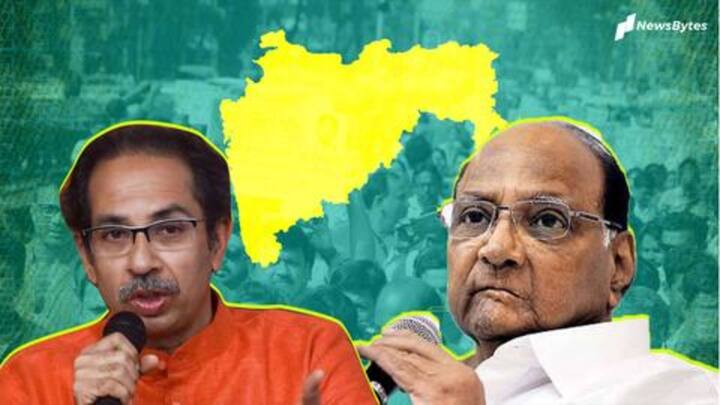 The stalemate over government formation in Maharashtra entered its 19th day on Tuesday, with the ball in NCP-Congress' court. Shiv Sena, which had Governor Bhagat Singh Koshyari's invitation, failed to garner the required support. He has now invited NCP to stake the claim. Though Sena hit a bump, its senior leader Sanjay Raut said they would "succeed". Meanwhile, NCP is waiting for Congress' decision.
Backstory: There's no dearth of twists in Maharashtra's political turmoil
Sena chief Uddhav Thackeray, who ended decades-long ties with ally BJP, held talks with NCP's Sharad Pawar yesterday, probably to come to an agreement. While it seemed talks took off, by the evening a Sena team, led by Aaditya Thackeray, sought an extension of 48 hours to prove majority. NCP and Congress, which fought October 21 polls together, went slow leaving Sena hanging.
If you fear waves, you'll not succeed, tweeted Raut
The setback notwithstanding, Raut hopes his party will manage to put its Chief Minister in the state. Raut, who underwent angioplasty on Monday, tweeted, "Lehron se dar kar nauka paar nahi hoti, himmat karne waalon ki kabhi haar nahi hoti" (the boat that qualms the waves never gets across, those who dare do not lose). He then added we would definitely succeed.
Meanwhile, Pawar said he would talk to Congress
Interestingly, Pawar and Supriya Sule met Raut in the hospital. A while ago, when Pawar was asked whether his ally Congress is delaying the government formation, he replied, "I will talk to the Congress." Further, when questioned if there's any meeting with Congress, he said, "Who says there is a meeting? I don't know." He will also chair a meeting of NCP's MLAs.
However, Congress leader said Pawar asked them to wait
As is obvious by now, Congress and NCP aren't taking steps quickly. Adding another turn to the story, Congress leader Manikrao Thakre said his party didn't send a letter to Koshyari on Pawar's suggestion. He claimed the NCP head asked them to first discuss the situation and then hold talks with Sena. Obviously, NCP-Congress will need Sena's support to form the government.
Considering the situation, President's rule seems inevitable
As uncertainty is not seeing a climax, chances are President's Rule in the state will be imposed soon, something BJP is banking on. The party declared it has entered the "wait and watch" mode and is confident that if NCP and Congress manage to form the government, it will not last longer than a year. As observers, we just hope this drama ends soon.